5 Best State Parks Near Daytona Beach
Posted by Kevin Kling on Monday, September 4, 2023 at 1:57 PM
By Kevin Kling / September 4, 2023
Comment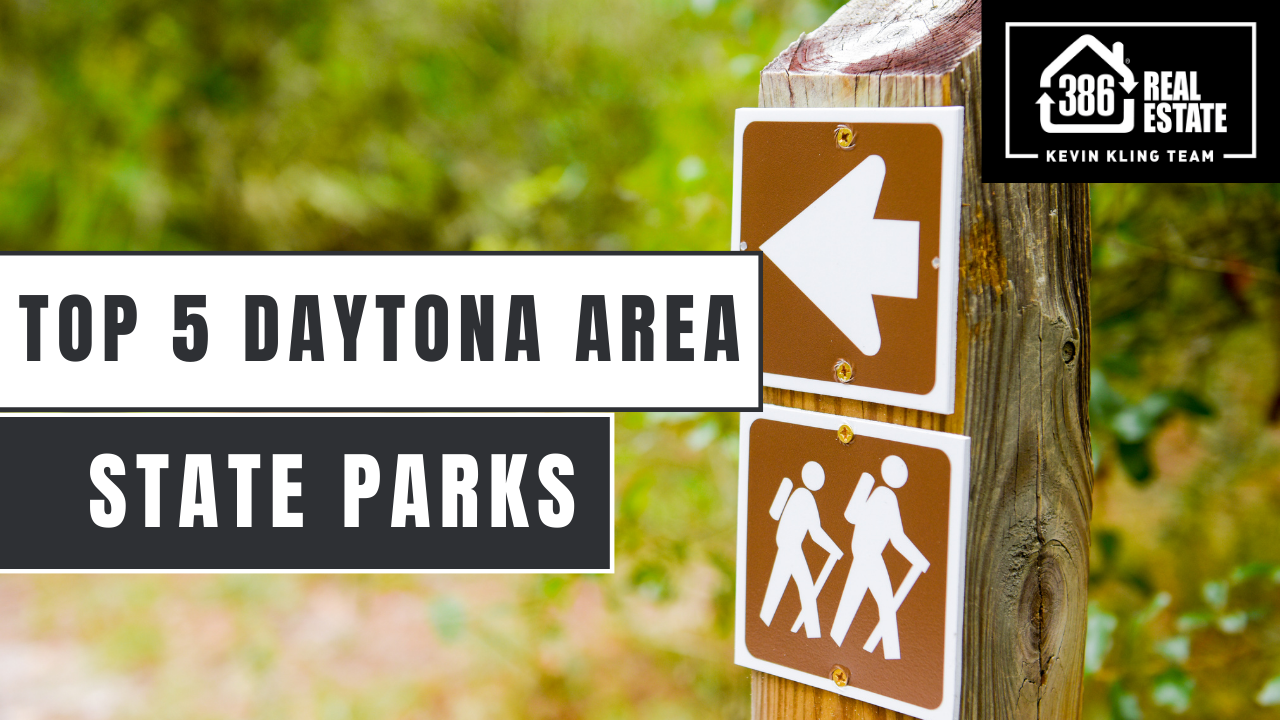 Florida is home to some of the most beautiful and activity-filled state parks in the country. A state park is a protected area that is preserved on the subnational level to ensure future generations can enjoy natural beauty, potential for outdoor recreation, and historical points of interest. Across the state you will find a wide array of state-managed parks offering camping, fishing, hiking, boating and much more. Here in Central Florida, we have several welcoming state parks that are a favorite of visitors and locals alike.
Tomoka State Park
2099 North Beach Street
Ormond Beach, FL 32174
Explore a rich history, bird watch, or canoe along a tranquil waterscape from beautiful TOmoka State Park. The land this park sits on was once home to Timicua Indians who thrived off of the fished-filled waters. Today you can come enjoy hiking and biking trails, camping, boating, picnicking and much more. More details, fees and hours.
Blue Spring State Park
2100 West French Avenue
Orange City, FL 32763
Summer never felt so cool as when you jump in the 72 degrees crystal clear spring at stunning Blue Springs State Park. Catch glimpses of the Florida famous "sea cows", also known as manatees, as well as enjoy opportunities that include camping, hiking, swimming, fishing, and even boat tours! More details, fees and hours.
DeLeon Springs State Park
601 Ponce DeLeon Boulevard
DeLeon Springs, FL 32130
There's a reason that we didn't numerically rank these state parks, and that's because Deleon Springs would be the consensus #1 on nearly any list. And, it's for a reason you might not expect: pancakes! Yes, you can camp, hike, kayak and even scuba here, but the reason there is a line outside of the park waiting for opening time on many days is the Old Sugar Mill Pancake House. This popular breakfast and brunch spot allows you to make your own pancakes and eggs on griddle tables where you sit. Friendly tip: if you want to eat at the pancake house, get there early, be ready to wait, and bring your bathing suit to cool off in the refreshing spring. More details, fees and hours.
Bulow Creek State Park
3351 Old Dixie Highway
Ormond Beach, FL 32174
With more than 5,500 acres, much of which is submerged land, Bulow Creek State Park offers true Florida wilderness. One of the only parks without an entrance fee, visitors can enjoy biking, hiking and wildlife viewing. It's even a popular wedding venue! More details, fees and hours.
Tiger Bay State Forest
4316 West International Speedway Boulevard
Daytona Beach, FL 32124
Located in central Volusia County, Tiger Bay State Forest encompasses more than 28,000 acres. Here there is opportunity for seasonal hunting, horseback riding, camping and hiking. More details, fees and hours.
Honorable Mention
These other excellent state parks should be on your list to visit soon as well:
North Peninsula State Park
40 Highbridge Road
Ormond by the Sea, FL 32176
Lake George State Park
5458 North Highway 17
DeLeon Springs, FL 32130
Hontoon Island State Park
2309 River Ridge Road
Deland, FL 32720
Fairchild Oak
3301 Old Dixie Highway
Ormond Beach, FL 32174
What is your favorite state park in the area? Maybe you have a less-known tidbit of information you can add to help others looking for things to do at Florida state parks. Leave a comment below or contact us directly. And if you have any questions about real estate in Central Florida, we are ready to help.