Best Beach Towns in Florida
Posted by Kevin Kling on Tuesday, June 27, 2023 at 10:18:53 AM
By Kevin Kling / June 27, 2023
Comment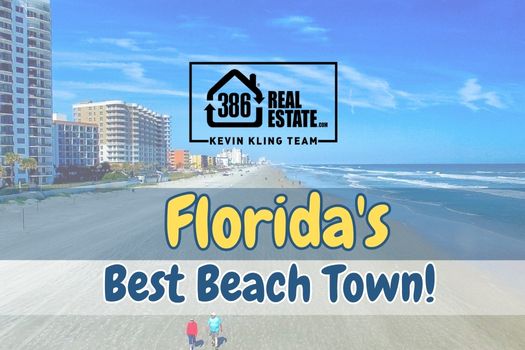 They've done another vote for best Florida beach towns, and you guessed it, our World Famous coast is well represented. This recent study didn't take into consideration our drivable, walkable, and downright fun, compact beach sand, but rather looked at median home pricing, the length of the swim season, and the miles of shoreline. Luckily for us, the Daytona Beach area has all of those items covered as well.
There are 241 beaches in Florida, with the top 25 coming from all around the state. Our first local selection is New Smyrna Beach, which ranked 17th in Florida. New Smyrna has nearly 18 miles of shoreline with a median home price just under half a million dollars. The estimated average swim season for NSB is 364 days and the average summer temperature is around 83 degrees.
Daytona Beach makes a top 5 appearance in the best Florida beach towns with the 5th ranking, and boasts six beaches totaling 7.9 miles of shoreline, according to the study. Here you will find the median home pricing dramatically lower, at just over $260,000! Again, there is year-round swimming available and 83 degree expected temperatures in the summer.
Other top Florida beach towns had much higher median home pricing, a higher cost of living, and a lower average swim season length. If you are considering a Florida relocation, Central Florida has the right mixture of affordability, convenience, weather, and scenery. Contact us with any questions about the best Florida beach towns.