5 Best Daytona Beaches: Sun & Sand on The World's Most Famous Beach
Posted by Kevin Kling on Wednesday, October 12, 2022 at 3:50 PM
By Kevin Kling / October 12, 2022
Comment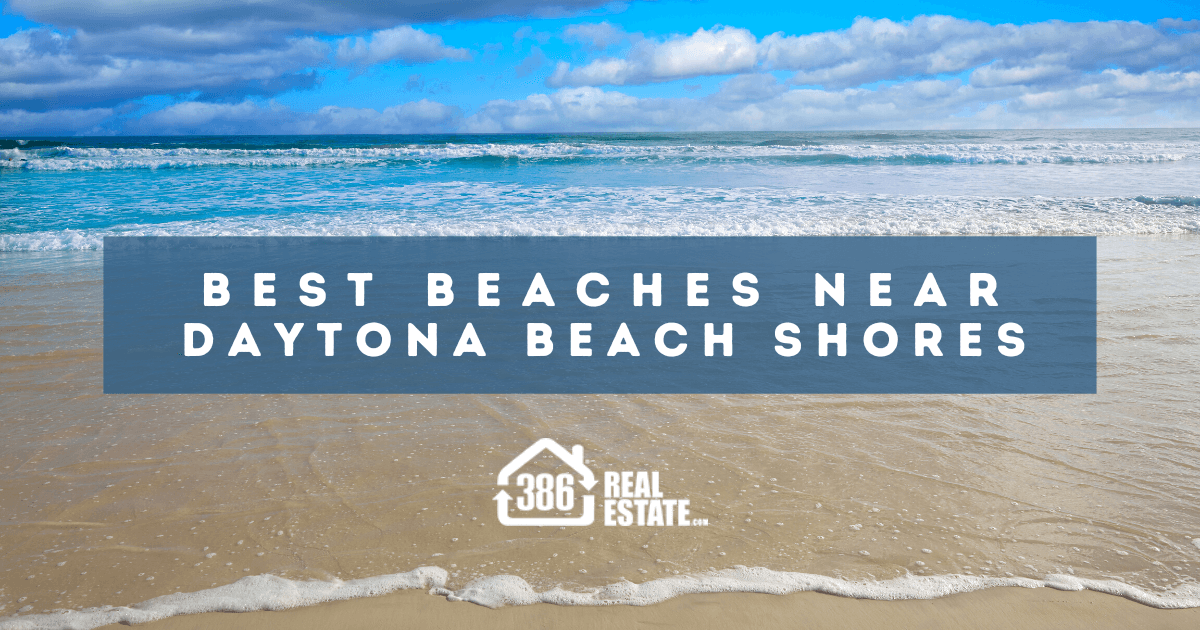 Considered part of the same large metropolitan area as Daytona Beach, the city of Daytona Beach Shores sits immediately south of Daytona Beach but is much more residential. Daytona Beach Shores offers plenty of its own pristine beaches and quick, convenient access to services and amenities in the city of Daytona Beach to the north. With an excellent selection of luxury condos and ocean-view homes, Daytona Beach Shores is an ideal beach community. Here's a look at five of the best beaches near Daytona Beach Shores, Florida.
Sun Splash Park
Sun Splash Park is a 3,500-square-foot, state-of-the-art splash pad with an interactive water fountain and 42 water jets that shoot water four to six feet into the air! The decorative play surface here is bright and colorful and looks directly out over the Atlantic Ocean, welcoming kids and kids at heart most of the year. Sun Splash Park also has picnic pavilions, a Cool Zone, a shaded playground, restrooms, outdoor showers, and 162 off-beach parking spots.
Sun Splash Park has over 600 feet of direct beach access, making it one of the most desirable splash parks in the entire state. The splash pad is open daily from 8 a.m. to sunset from March 1 through November 30 and is located at South Atlantic Avenue and Revilo Boulevard. The closest neighborhood to Sun Splash Park is the highly coveted Ocean Dunes Terrace, with a pleasant mixture of beach bungalows and sprawling luxury homes.
World's Most Famous Beach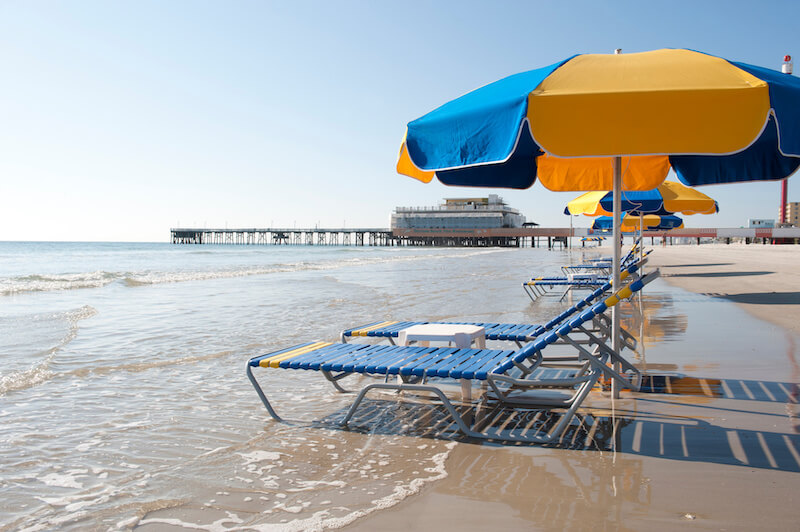 With 23 miles of white sandy beach, Daytona Beach as a whole is often referred to as the "World's Most Famous Beach." A large sign proudly emblazons that statement, welcoming the millions of visitors who come to Daytona every year. It's also popular with locals, particularly those living in the nearby Harbour Beach Condos and Fountain Beach Resort Condos.
Not only is Daytona Beach one of the most well-known beaches in the world, but the Daytona Beach Boardwalk & Pier has top-notch amenities such as gift shops, snack bars, restaurants, and casual beach bars. It's also home to a classic arcade, a beloved favorite of locals and visitors alike.
North of the boardwalk on the other side of the street is Daytona Lagoon, a water park and entertainment center where locals hang out to beat the summer heat. More fun can be had at Screamer's Park, south of the boardwalk. As its name implies, this theme park is home to several heart-stopping rides.
From May to September, the boardwalk and pier host the Daytona Beach Bandshell Concerts and Fireworks. During this time, visitors can enjoy live music, street performances, and other entertaining activities on most days of the week.
Daytona Beach is perhaps most well-known for high-speed car racing, particularly the famed Daytona 500 event. The iconic race has been held here at the Daytona International Speedway every year since 1959. The speedway was built by none other than NASCAR founder Bill France.
It should come as no surprise that car enthusiasts from across the world flock to Daytona Beach to drive on the most famous beach in the world. It's important to note that during sea turtle nesting season (from May 1 – October 31 every year), driving on the beach is restricted to 8 a.m. to 7 p.m. daily.
Frank Rendon Park
Frank Rendon Park is next to the Shores Resort and Spa on 2705 S. Atlantic Avenue. Because of its slightly elevated geography, this park offers a fantastic panorama of the Atlantic Ocean. The park features a playground, several picnic pavilions, grills, restrooms, outdoor showers, bike racks, 141 off-street parking spaces, and a wooden observation deck.
This park is named after the late Frank Rendon, a long-serving Daytona Beach community leader. The popular Caribbean Condos are close to this beach park and are considered a top place to live in the area.
Wilbur Beach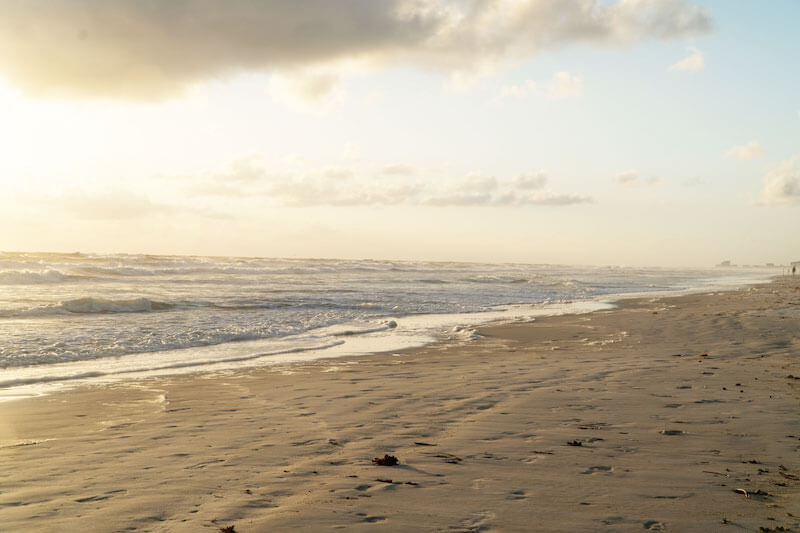 Another uncrowded beach within the Daytona Beach area is Wilbur Beach, located in Wilbur-by-the-Sea, a lovely, quiet neighborhood known for its stunning beachfront homes. Being just a 15-minute drive from the Daytona Beach boardwalk, it's a very sought-after place to live in Florida. Vehicles are not permitted to drive on this beach, so it's ideal for those looking for a quieter, more tranquil beach experience. Add turquoise water and fine golden sand, and you've got yourself one of the best beaches in Daytona.
Swimming at Wilbur Beach is a dream, thanks to the calm, clear waters and the abundant marine life under the surface, such as manatees and sea turtles, which you may be lucky enough to spot. Certain designated sections of the beach are suitable for surfing, so if you're a surfer (or want to be one!), head to Ponce Inlet or Sunglow Pier.
This beach is nice and flat, making it popular with local beach walkers. You may even see a few people cycling along the beach, which is quite the workout!
The amenities at Wilbur Beach include changing rooms, showers, restrooms, and a restaurant. A lifeguard is on duty during the busy summer season. There are parking spaces available near the Ponce Inlet section of the beach.
The beautiful Seychelles Condos are close to Wilbur Beach. The condo building is the southernmost in Daytona Beach Shores and provides unobstructed ocean views.
Dunlawton Beach
A quieter stretch of coastline along bustling Daytona Beach is Dunlawton Beach, which pedestrians can access from the Dunlawton Bridge. It's also one of the beaches in Daytona that visitors can drive along, though here is a $20 fee per vehicle.
Dunlawton is popular with locals thanks to its white powder-fine sand, warm waters, calm waves, and notoriously colorful sunsets. You'll also find abundant bird species, including pelicans, cormorants, and gulls. It's often described as a slice of heaven away from the hustle and bustle that Daytona Beach is so famous for.
While relaxing here, you may be lucky to spot food and ice cream trucks driving along the beach. The food comes to you so you don't have to leave your prime beach spot — but be sure to bring cash.
Dunlawton Beach also has a lifeguard station, restrooms, and plenty of off-beach parking. The Aruba Condos, one of the most expensive condo communities in Daytona Shores, is located directly across from this beach, one of the most desirable places to live in the area, thanks to the property's oceanfront pool.
Enjoy Laid-Back Beach Life in Daytona Beach Shores
With all the area offers between pristine, broad beaches, the entertainment-packed pier and boardwalk, walking and biking paths, and an endless amount of outdoor activities, it's no wonder Daytona Beach and Daytona Beach Shores are such popular places to live.
If Daytona Beach Shores is your next home destination, contact Kevin Kling of 386 Real Estate at (386) 527-8577 to get started finding your Daytona Beach Shores dream home today.