Best Condo Balconies In The Daytona Beach Area
Posted by Kevin Kling on Wednesday, February 1, 2023 at 2:40 PM
By Kevin Kling / February 1, 2023
Comment
Where do you think most prospective buyers spend their time when viewing a Daytona Beach area condo on the beach or river for the first time? Certainly, the kitchen updates, building amenities, and master bedroom size are examined thoroughly, but we all know that the top spot to check out at any condo with a view is the balcony!
Of course, there are many things to consider when purchasing a condo from the size of the unit to the size of the building, pet or rental restrictions, fitness facility and financials, and much more. But the balcony, the condo's outdoor oasis, is one checklist item that has a wide variety of options on its own. At our central Florida condos you will find balconies small to large, in many shapes and sizes, and with some topping 1,500 square feet of open-air relaxation. Let's take a look at a few different balcony options in Ponce Inlet, Ormond Beach, New Smyrna Beach, Daytona Beach Beach Shores and surrounding beach towns to help you make your best balcony decision.
Big Balconies
Is it crazy to think that some balconies have more square footage than an average two-bedroom condo in the Daytona Beach area? We are talking 500 to 1,500+ square feet of balcony. I say, bring it on, with plenty of room for entertainment, sunbathing, alfresco dining, and more. Penthouse units like the ones at Aliki or Bellair condo in Daytona Beach boast massive balconies. If you're looking for a newer building Ocean Vistas #201 in Daytona Beach Shores may have the largest beach view balcony of any condo built after 2000.
Pro Tip - Often times, condo units that are on the same floor as the amenities or club level above a garage have larger balconies and sometimes higher ceilings.
Small Balconies
The size doesn't always matter if the weather and view are beautiful. There are many affordable condos in the Daytona Beach area with smaller balconies that deliver priceless outdoor sights and sounds.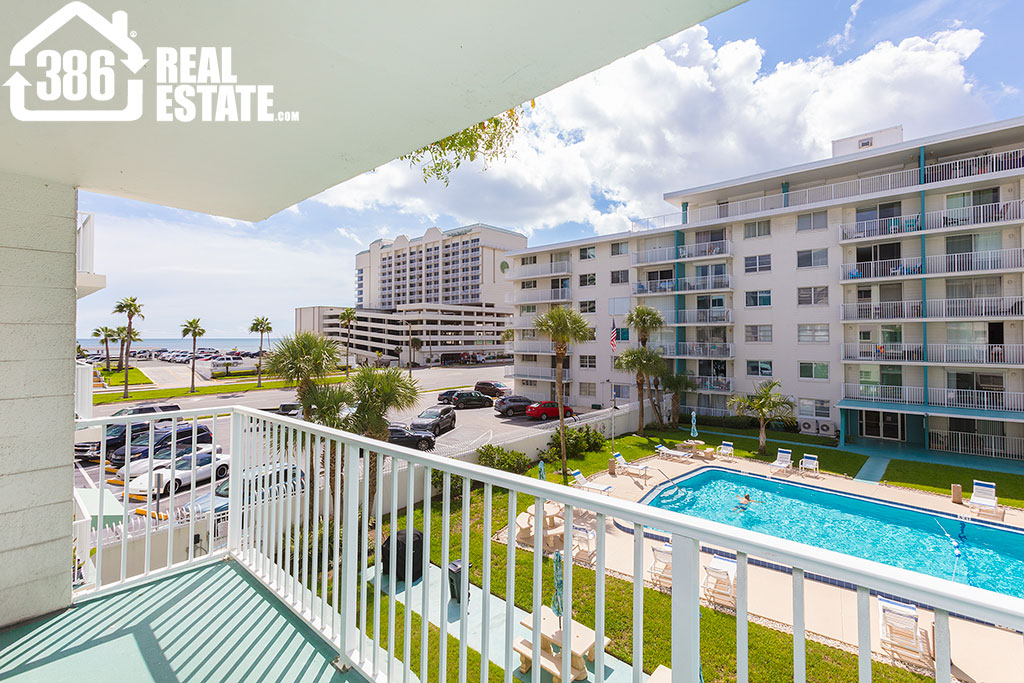 Bellair #318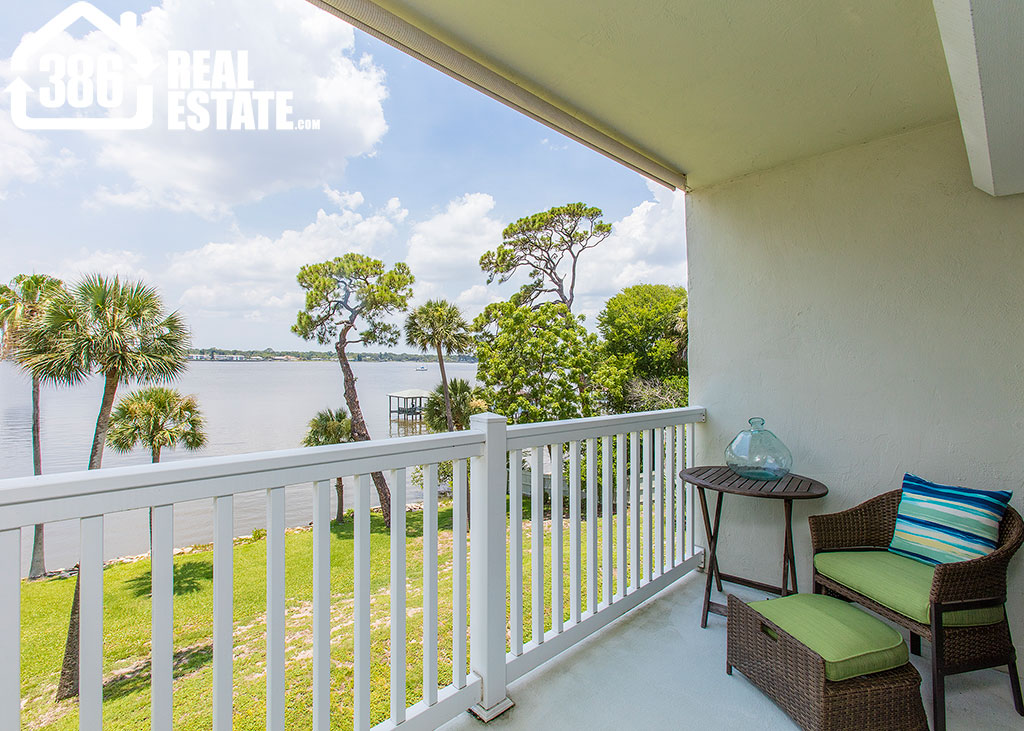 River Oaks #307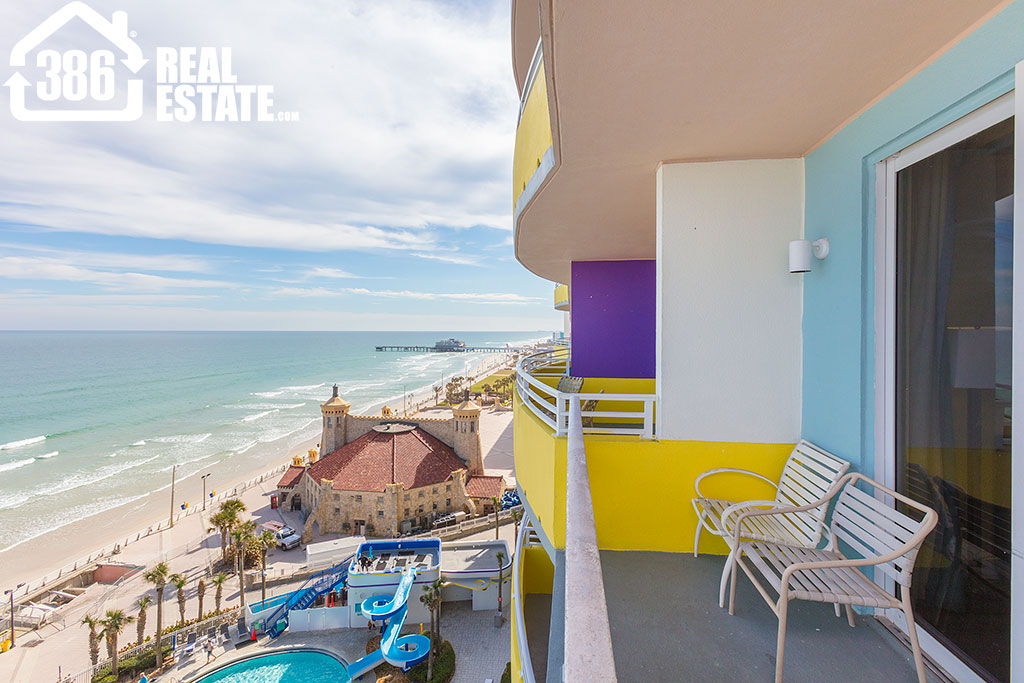 Ocean Walk Daytona #1004
Glass or Clear View Balconies
Why obstruct your view with cement or metal railing when can have clear scenes through the base of your balcony? Glass and clear balconies allow for amazing views on the balcony but also improve the view from inside the condo.
Unique Railings, Flooring & Finishes
Different color railings, tile flooring, enclosures and more!
Walkout
Is it still a balcony if it's on the first floor or is it a porch? I'm not sure, but you can't beat this instant access to common areas, swimming pools or the beach.
Balconies with Grills
What's cookin'? Does it even matter! Several of our Daytona Beach area condos have balconies with built-in grills for beuaitful food preparation.
Wrap Around
If you like to have views from multiple angles or can't decide on your preferred exposure, a wrap-around balcony might be right for you.
Honorable Mention
This balcony blog post cannot be complete without one of my favorite balconies - Colony Beach Club in New Smyrna Beach - which has the laundry room on the balcony. Suddenly the dirty laundry piling up doesn't sound as bad. And another neat balcony in New Smyrna Beach is this screened balcony at Ocean Walk.