10 Things to Do Outdoors in Daytona Beach Shores: Beaches, Parks, Trails & More
Posted by Kevin Kling on Tuesday, October 18, 2022 at 4:06 PM
By Kevin Kling / October 18, 2022
Comment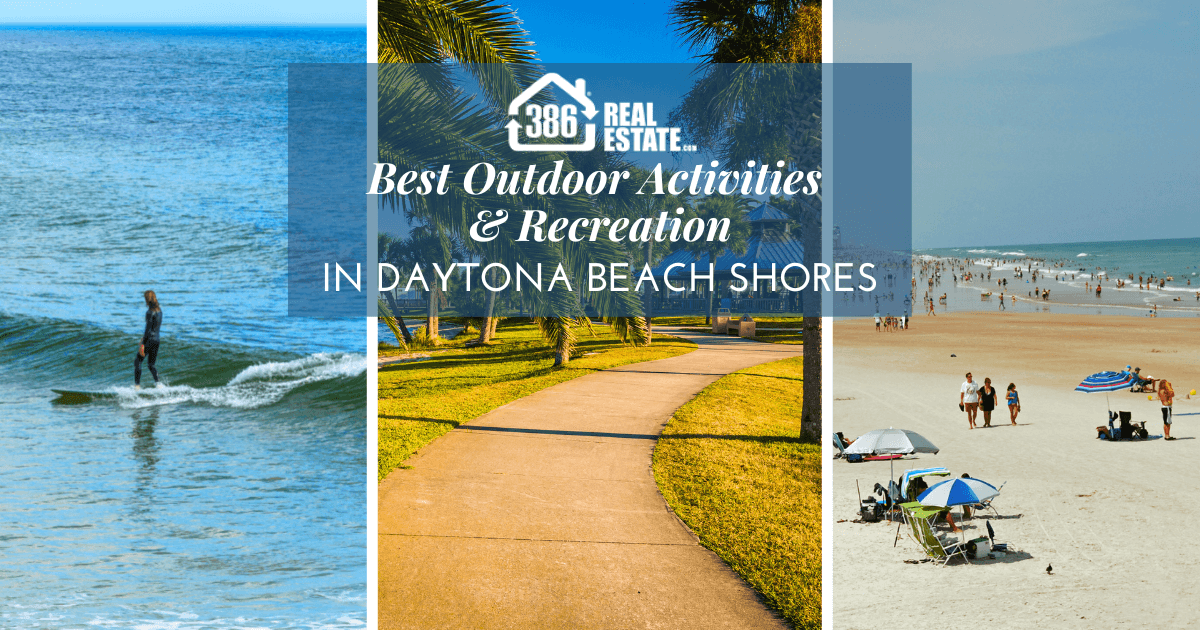 A few miles south of the "World's Most Famous Beach" on the Atlantic Coast is the city of Daytona Beach Shores, a haven for outdoor enthusiasts and nature lovers. Affectionately known as "The Shores" by locals, this beach town is situated on a peninsula with the Atlantic on one side and the Halifax River, part of the Intracoastal Waterway, on the other. Year-round mild weather, 30-plus miles of hard-packed sandy beaches, an extensive network of multi-use trails, and a natural abundance of opportunities to get out on the water offer no shortage of outdoor activities in The Shores.
Water Recreation in Daytona Beach Shores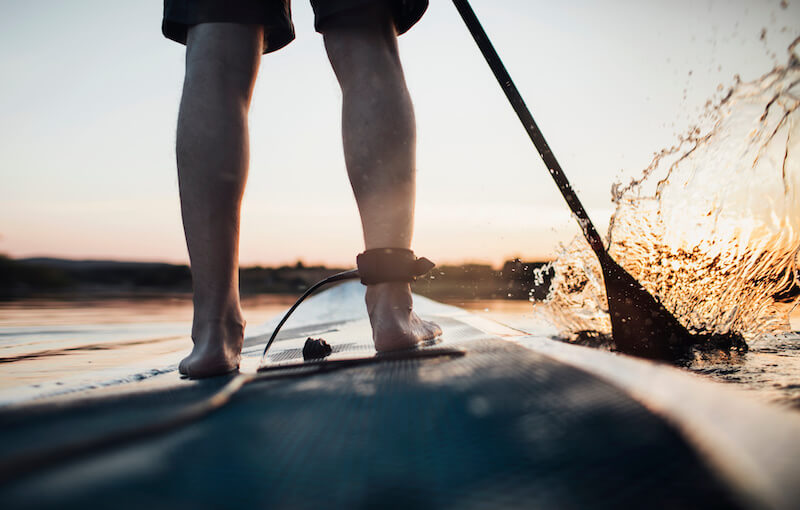 Spending time in or on the water is one of the most popular pastimes in Daytona Beach Shores. The Atlantic Ocean and proximity to the Intracoastal Waterway are two main reasons the community is so desirable. Whether you prefer to be active and explore, learn a new water sport, or relax on the beach, Daytona Beach Shores has several ways to enjoy the water.
Surfing
If you've ever wanted to learn how to surf, Daytona Beach Shores is an excellent place for beginners, as the waves in this stretch of the Atlantic tend to be gentler and more approachable. Several local surf shops rent gear, and numerous companies offer surf lessons and camps.
One of Daytona Beach Shores' finest surf companies is Pure Life Surf School, providing lessons for surfers of all ages and skill levels. Whether you've surfed in the past or never have so much as been on a board, the instructors at Pure Life Surf School will help you learn and master the skill.
Watersport Rentals
With its unique topography, Daytona Beach Shores' proximity to the ocean and Halifax River make the area a prime spot for paddleboarding, as lucky paddlers may encounter dolphins, manatees, sea turtles, sting rays, and other marine wildlife. Independently owned Blue Coast Shop rents surfboards, stand-up paddleboards, and beach cruisers. In addition to renting gear, Blue Coast Shop offers one-on-one paddling tours on the river and the Atlantic.
Enjoy the Beach
With about 35 miles of Atlantic shoreline and dozens of individual beaches, Daytona Beach Shores has numerous options for every type of beachgoer. You can spend the day soaking up the sun on a quiet stretch of sand, go fishing from the shore, play an energizing game of beach volleyball, or something else entirely—the day is yours at The Shores!
One unique thing to note about Daytona Beach Shores is that vehicles are allowed to drive on most beaches. In some areas, like Ormond Beach, driving on the sand is almost a pastime of its own. Other beaches, including Mary McLeod Bethune Beach Park, don't allow vehicle traffic.
Daytona Beach Shores Hiking & Biking Trails
With mild year-round weather and so much beautiful natural scenery and open space, people can enjoy hiking or biking in Daytona Beach Shores without needing to leave town. While water recreation and spending time on the beach are favorite hobbies, hitting the trails is also high on that list.
The greater Daytona Beach area has an extensive trail network with over 70 miles of multi-use trails. Almost all are paved, making them accessible and usable in any season and weather. Volusia County maintains another 45 miles of bicycle trails, many interconnected to adjacent counties' trails for even more ride possibilities.
Even The Shores' hard-packed sand makes it easy to stroll or ride along the beach for exercise. If you're looking to hit one of the established community trails, though, here are some of the best:
Spring-to-Spring Trail: Part of the much larger St. Johns River-to-Sea Loop, this 23.9-mile multi-use trail connects many of central Florida's renowned natural springs.
Sweetheart Trail: This easy, paved trail runs along the river through downtown Daytona Beach Shores.
Doris Leeper Spruce Creek Preserve: The three miles of nature trails here include some designated for equestrian use.
Golf Courses in Daytona Beach Shores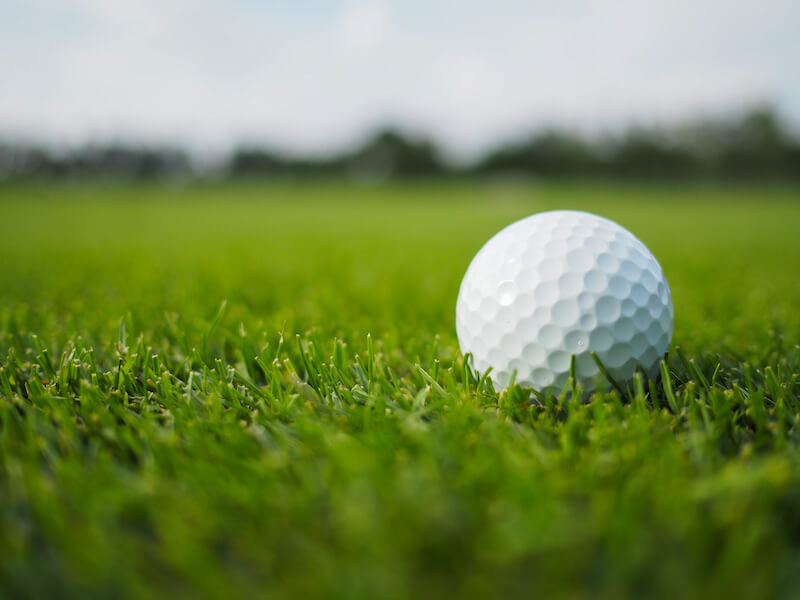 The Sunshine State is renowned for its golf, and for good reason: immeasurable sunshine, comfortable year-round weather, and beautiful Atlantic views make Florida the ideal place to tee off. There are more than 20 highly sought-after golf courses near Daytona Beach, providing residents and visitors easy access to them all.
Oceans Golf Club: If you're looking for a breathtaking 13-hole course that is open to the public and accepts players of all skill levels, look no further than Oceans! Situated in Daytona Beach Shores, visitors have the choice to rent pull-carts. (Motorized golf carts are not allowed.)
Daytona Beach Golf Club: This course, situated in a postcard-perfect tropical setting, features 36 holes and is part of the esteemed Florida Historic Golf Trail. In addition to the main course, a Pro Shop and driving range are available. You don't need to be a member to play here.
Daytona Beach Shores Parks
Daytona Beach Shores has more than a dozen community parks, many of which are close to the city's beaches and ocean. Whether you're looking for a park with ocean views, a playground, one that's dog-friendly, a quiet place for a picnic, one with beach access, or a tranquil spot to relax with a book, there's a park in The Shores that checks all the boxes.
Local favorites include Frank Rendon Park, with a playground, restrooms, outdoor showers, an observation deck, and a beach walkway. Additionally, Beachcomber Park is a great option for pet owners who may not have a backyard. This park in the heart of the city offers proximity to the beach and designated pet areas.
Other Daytona Beach Shores Outdoor Activities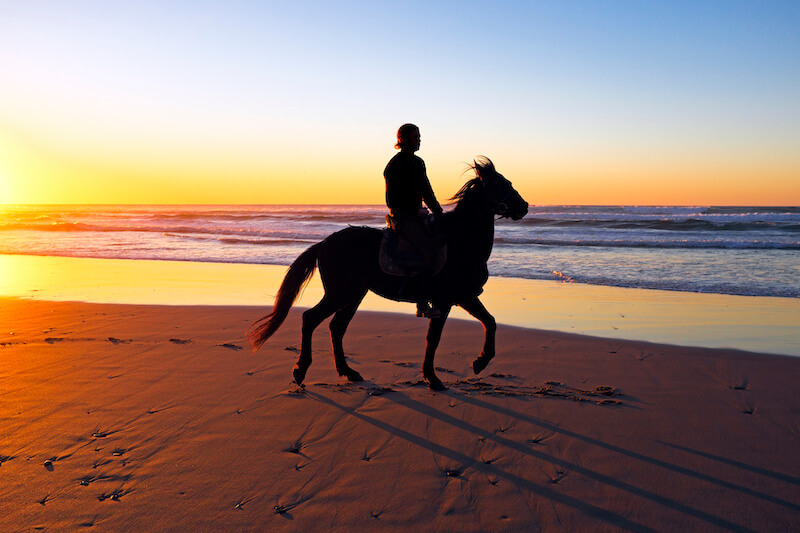 Aside from classic outdoor recreation, Daytona Beach Shores has more specialized and unique opportunities to spend time outside year-round.
Horseback Rides on the Beach
Imagine riding a horse on the beach: the surf crashing beside and under you as the sun sets over the ocean. With Equestrian Adventures of Florida, that's possible! This unforgettable experience is one of the best things to do in Daytona Beach Shores, and it's suitable even for inexperienced riders.
Rent an E-Bike
When you want to spend time outside and explore the natural beauty of Daytona Beach Shores, one unique way to do that is to rent an e-bike. Electric bikes do much of the physical work, making it easy and fun to cover more ground. With so many miles of trails to explore, this is a wonderful way to see the city. As a bonus, parking a bike at the beach is far easier than a car.
Create One-of-a-Kind Beach Artwork
With sand as an abundant natural resource in Daytona Beach Shores, it only makes sense to get hands-on with it. At Magic Milk Island Art, you can create unique, one-of-a-kind artwork using sand in a process called sand casting. Create replicas of your hands or feet in the sand, make a personalized plaque, or something else entirely using sand and sea glass.
Experience The Great Outdoors in Daytona Beach Shores
For those who enjoy spending time outdoors, whether that entails being active or simply taking in the surrounding natural beauty, Daytona Beach Shores is an ideal destination. An abundance of sunshine, warmth, sandy beaches and coastline, multi-use trails, and recreation opportunities are the perfect ingredients for an outdoor enthusiasts' paradise.
If Daytona Beach Shores is your next home destination, contact Kevin Kling of 386 Real Estate at (386) 527-8577 to get started finding your Daytona Beach Shores dream home today.