Best Brunch Restaurants Near Daytona Beach
Posted by Kevin Kling on Saturday, July 3, 2021 at 8:44 AM
By Kevin Kling / July 3, 2021
Comment
The History of Brunch
The term "brunch" dates back to the late 1800s in Great Britain and is the meal combining and substituting breakfast and lunch. Brunch was referred to for the first time in a local Britain newspaper, Hunter's Weekly, as making "life brighter for Saturday-night carousers...Brunch is cheerful, sociable, and inciting. It is talk-compelling. It puts you in a good temper, it makes you satisfied with yourself and your fellow beings, it sweeps away the worries and cobwebs of the week."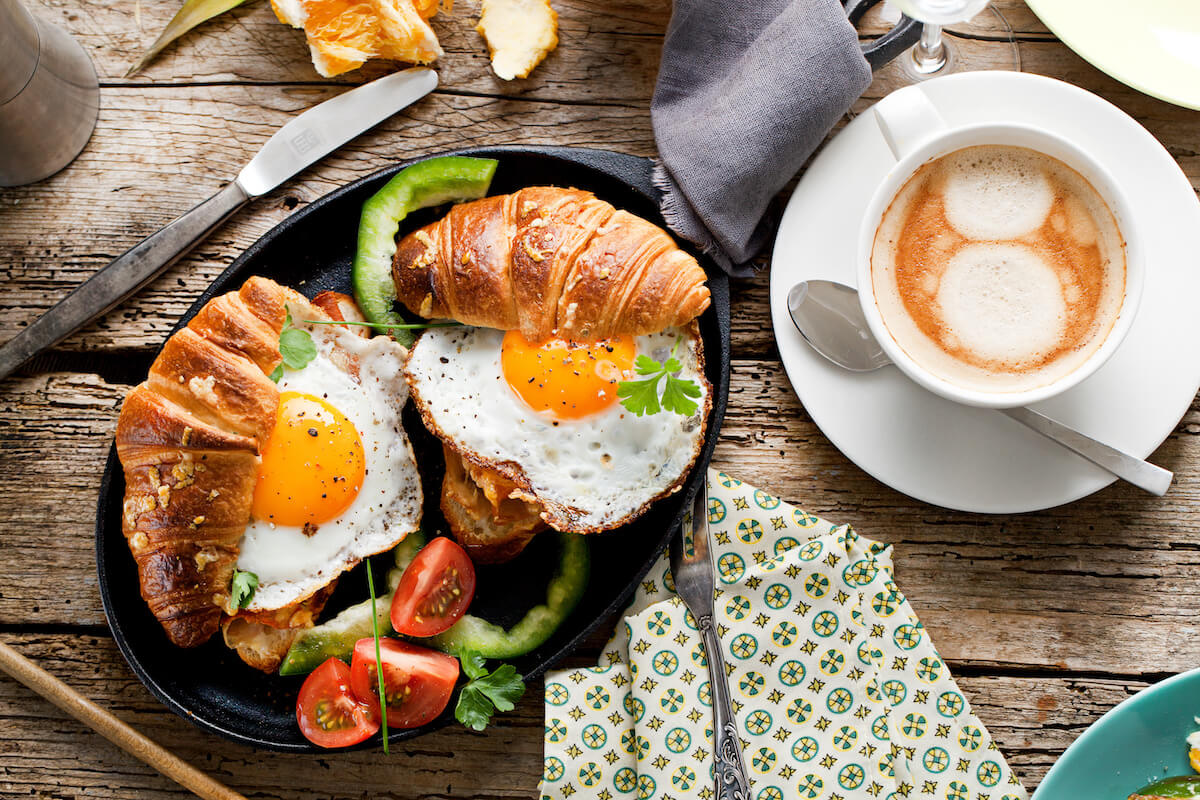 Brunch Today
Today, brunch is served around the world. In many cities, residents even create brunch clubs where groups of people, sometimes total strangers, from all over the city come together to well...brunch!
Brunch foods include mostly breakfast foods like crepes, waffles, eggs served in a variety of ways, but also lunch items like seafood, salads, and desserts. Mimosas of all flavors, Bellini's and Bloody Mary's are popular brunch cocktails, but orange juice, coffee, and milk are also served.
Best Daytona Beach Brunch Spots
During a search for great brunch spots in Daytona, a little digging had to be done. As with trying any new restaurant, it's always a good idea to check past reviews to weigh decisions.
Here are some of our favorite brunch spots near Daytona Beach to dive into delicious bites to eat:
Aunt Catfish's Restaurant
Address: 4009 Halifax Dr, Port Orange, FL 32127
Brunch is served from 9:00 am to 2:00 pm. Early bird special is offered for early risers for $12.99. After 10:00 am the price is $15.99.
Aunt Catfish's Brunch has been a local and visitor favorite for many years. Choose from freshly made eggs, omelets, pancakes, french toast, the very popular Hot Brunch Bar, pastries, sweets, a chocolate fountain with fresh fruit, and so much more. This is a brunch that every Daytona Beach visitor should experience.
La's Bistro
Address: 439 S Nova Rd, Ormond Beach, Fl. 32174
Brunch is served from 9 am to 2 pm each Sunday and meals range from $5.50 to $11 with $7 mimosa splits.
This 1924 historic Sears & Roebuck home was converted into a bistro and offers several scenic areas for guests to sit and enjoy their meals including the shade of the Magnolia trees on an outdoor garden patio or adorable indoor cozy dining rooms.
Reviews for La's Bistro speak for themselves, with people saying, "Their food makes it obvious that they pay attention to every detail" and "[it's] one of my favorite places to eat in town."
Peach Valley Café
Address: 185 E. Granada Blvd. Ormond Beach, FL 32176
Brunch is served from 7 am to 3:30 pm Saturdays and Sundays.
For a delicious home-cooked meal with vibrant flavors from the freshest ingredients cooked to perfection, and topped by warm, friendly, attentive service from the moment you walk in the door, Peach Valley has it all.
Owned by Stonewood Grill & Tavern, the Ormond Beach location is one of four in Florida. The menu includes but is not limited to, omelets, breakfast sandwiches/wraps, and Belgian waffles. Lunch starts at 10 am every day, so the options are endless!
Reviews include "Well prepared basics make Peach Valley a local shining star" and "Don't leave without trying the apple fritters or any of the benedicts."
Rose Villa Southern Table and Bar
Address: 43 West Granada Blvd., Ormand Beach, FL 32174
Rose Villa Southern Table and Bar is where you'll want to go for incredible food, outstanding service, and a quirky vibe. The beautiful two-story "painted lady" Victorian home is worth a visit for its unique history (it started as a bed and breakfast back in 1901!) and setting as well as its charming hospitality. Outside of brunch time, be sure to take a look at the second-floor Absinthe and Dessert Bar and ask about the secret door.
Their menu is unique as well; you'll find deviled eggs that are like no eggs you've ever had before, fresh Norwegian salmon, shrimp and grits, and chicken and waffles. You'll find biscuits Benedict and avocado toast. The desserts are to die for, and the Absinthe? Well, you tell us.
Whether you are getting together nearby Daytona Beach with a group in your home or eating out at one of the many fine brunching establishments nearby, brunch always puts a light spin on the conclusion of your weekend and revitalizes you for the week to come. Did we miss any of your favorite brunch spots? Have you thought about starting a brunch club? And the almighty question...Mimosa or Bloody Mary?