Condo vs Apartment: Benefits of Buying a Condo Over Renting
Posted by Kevin Kling on Monday, July 25, 2022 at 11:01 AM
By Kevin Kling / July 25, 2022
Comment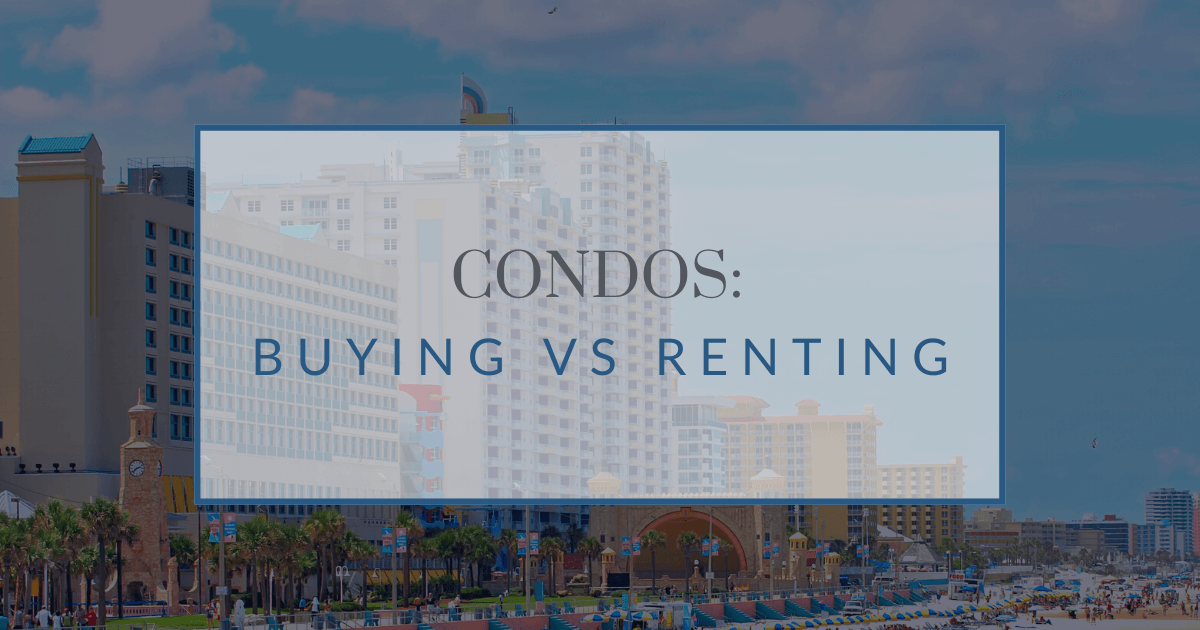 Living in a condo offers many benefits, from shared amenities like gyms and pools to condo associations that take care of exterior condo maintenance. However, anyone who decides to live in a condo will have to determine if they want to buy or rent. While there are pros and cons to each path, only you can decide what's suitable for your lifestyle.
Buying a Condo
People often use the words "condo" and "apartment" interchangeably, but the condo vs apartment difference is ownership. Generally, condos are owned while apartments are rented. This ownership has several benefits, including several financial opportunities.
Can You Rent Out Condos?
The most significant perk of owning versus renting a condo is that you can always rent it out for extra income. Nowadays, dozens of vacation rental websites will list your condo for a minimal commission. But suppose you're not cut out to be a landlord and don't want to be involved in the specifics. In that case, you can always convert it into a condo-hotel and let the rental management company or condotel do the property management work.
They'll remove the hassle out of the process by finding clients, renting out the unit, and even maintaining it for you in exchange for an agreed, fixed share of the profits. That means income without even lifting a finger, and at the same time, owners get to use their luxury condos whenever they'd like. To work with a condotel, condo owners are often required to register with the management company or a condo owners association, where they'll pay either yearly or monthly association dues and taxes.
Usually, revenue generated from renting is enough to cover these costs and still get you profits. However, condo-hotels function like short-term rentals, meaning even though you own the unit, you cannot rent it out without consulting the front desk of the association running it for you. Converting your condo into a condo-hotel is a wise choice if you plan on using it part-time, especially if you bought it on a mortgage since profits generated can be used to cover the ongoing costs.
Ownership Can Build Equity
When you buy instead of renting a condo, you automatically gain equity with each mortgage payment you make or if the property value increase. As a result, you can use your condo as collateral for additional property investment to expand your asset portfolio or get a traditional or fixed rate home equity line of credit.
What's even better is that you don't just get to build equity, you can rent it out at the same time for passive income, so when you're ready to sell it, you'll have already recovered initial mortgage costs and enjoy even more returns from the sale. Plus, you may customize and upgrade it as you wish. On the other hand, renting a condo means you'll never get any returns from the money you put in it, as you essentially have no equity.
Dealing With Closing Costs & HOA Fees
While tenants just have the cost of their lease, owners have other financial responsibilities. As a condo owner, it's important to know the expenses of owning a condo unit. One of the most common expenses (along with the unit's purchase price) is the cost of closing, which will include items like legal and application fees.
Another common expense associated with owning a condo is HOA fees. These fees go towards the upkeep of the condo complex, such as landscaping and repairs. It is important to factor this fee into your budget when considering whether or not to purchase a condo.
Renting a Condo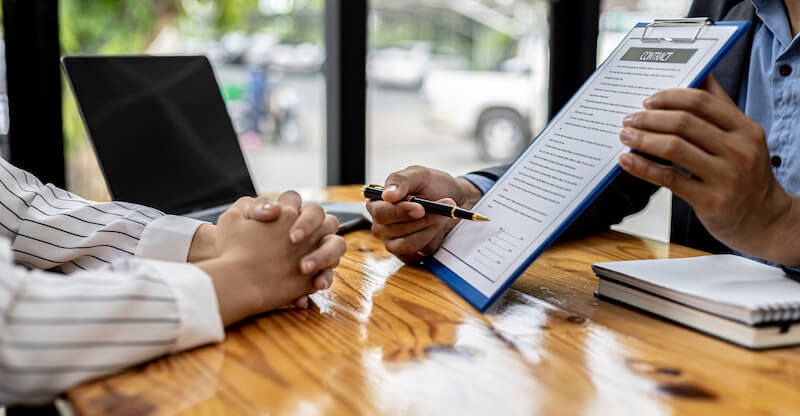 There are a few reasons why people might want to rent a condo rather than buying one. One reason is that it can be expensive to buy a condo, and renting one can be a more affordable option. Additionally, some people may not want to commit to buying a condo and dealing with the tasks of ownership.
Fewer Responsibilities and Can Move More Easily
Renting a condo means you don't have to worry about property taxes as the owner will handle these. You also won't have to stress HOA fees, homeowners' insurance, or long-term HVAC, roofing, or other maintenance costs. All electrical and plumbing repairs will generally be handled on your behalf, plus you get to enjoy greater movement flexibility since rental agreements are often easier to get out of, and you can always move out whenever need be. So, if you don't plan on staying in the condo for long or are always on the move, it often makes more financial sense to rent over buying.
Less Control Over the Condo
Tenants typically have limited freedom when it comes to condo upgrades and changes. When it comes to maximizing condo space, the ability to paint or put holes in the walls can sometimes make all the difference. When you rent a condo, you are essentially renting someone else's home. This means that you don't have as much control over it as you would if you owned the property yourself. For example, if you don't like the color of the walls, you can't just paint them a different color without the landlord's permission.
Apart from the design of the condo, you also won't get any profits from the money paid as rent. It's also important to remember that the monthly rent may rise over time, and the landlord can change the rental agreement if they want to.
Is it Cheaper to Buy or Rent a Condo?
Whether buying or renting a condo is more affordable depends on how long you plan on staying in one. Condos tend to appreciate as time goes by, meaning if you plan on living in them for five years or more, buying is usually the more affordable option as you'll skip rent costs and sell them at a higher price in the future.
Also, since condos are typically smaller than properties like single-family homes, their mortgage payments are usually lower, and in most instances, comparable to what you'd pay in rent. Compare how much renting a condo in your desired location will cost you per year against your monthly mortgage rate. If it's relatively similar, buying it makes more financial sense since you'll get to build equity, and you can rent it out, conversely strengthening your portfolio of assets. Unlike renting, when you choose to leave a condo you own, you can sell it to recoup its cost or convert it to an investment property for passive income.
Would You Rather Rent or Buy a Condo?
The decision is up to you. Renting a condo allows you to prioritize flexibility, local amenities, and condo community perks throughout your lease. However, at the end of the day, the money you spend on rent is a sunk cost. Buying a condo is a long-term commitment, but every dollar you spend can be earned back down the line by operating the property as a short-term rental or selling it for a profit.