Buying A Primary Residence is Still A Good Investment
Posted by Kevin Kling on Friday, June 18, 2021 at 10:28 AM
By Kevin Kling / June 18, 2021
Comment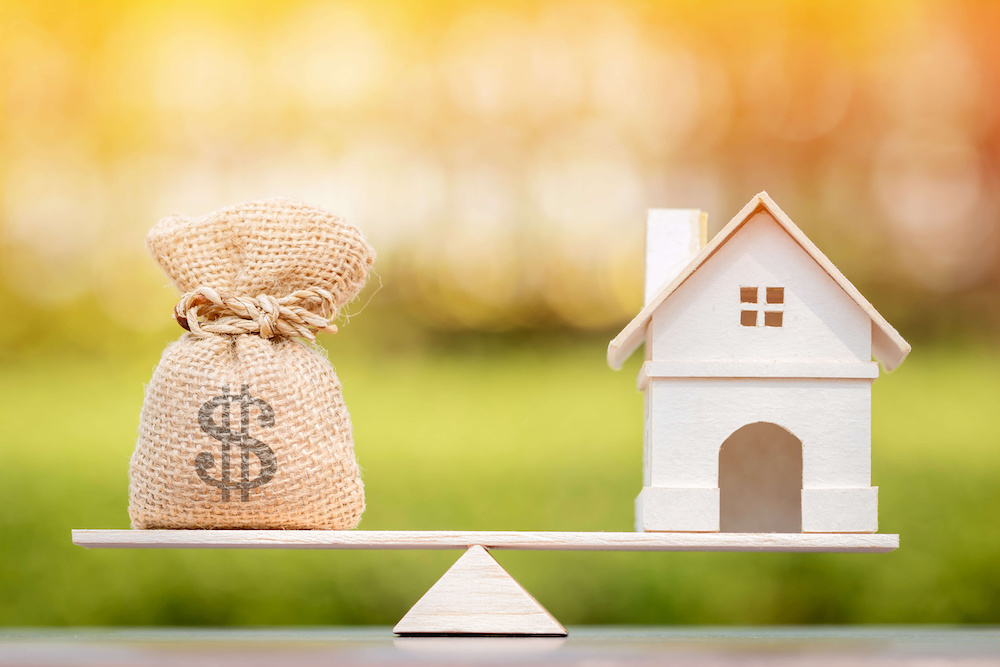 Is Buying a House a Good Investment?
We could tell you all day that the best investment an individual can make is to purchase a home (especially in Daytona Beach or Port Orange), but our opinion could be construed as slightly biased.
Now, if a billionaire money manager suggests that home-buying is the best investment, then maybe his expert opinion deserves a little more credence. John Paulson, a Wall Street hedge fund manager who has made billions of dollars, has said, "I still think, from an individual perspective, the best deal investment you can make is to buy a primary residence that you're the owner-occupier of." He cited that low-interest rates for a 30-year mortgage and the higher cost of renting rather than buying as determinants in his opinion.
Some financial advisers and many relatives will insist that buying a home is the best investment you can make. In many ways, that's true, but there are some pros and cons to consider. There is no magic formula: Buying a home in any market hinges on your credit score, your savings, your regular income, and your ability to make regular payments over the life of a mortgage. Today, interest rates are low, but demand for housing is high, and supply is low, so prices are correspondingly high in most locales. Competition in some markets is fierce.
Negatives to homeownership include required maintenance, upkeep, and an ongoing commitment to making payments. If your housing needs or your financial situation changes abruptly, you might have to sell quickly or face potential foreclosure. Rising interest rates and unexpected market conditions might negatively affect the ability to sell quickly or at a profit. But, with reasonable financial safeguards, buying a home within your current budgetary constraints has typically enjoyed positive appreciation over the long term, making homeownership a good investment decision.
Pros & Cons of Investing in a Primary Residence
There are multiple advantages to buying a home rather than renting a primary residence. They include:
Federal and/or State and Local Tax Advantages
Equity Growth
Property Appreciation
Budgeting Stability
Mortgage Refinancing and Borrowing Ability
Privacy and Control of Your Surroundings
There are also some negatives associated with homeownership. Most often cited are the following:
Ongoing maintenance and repair costs
Rising Property Taxes and HOA or Condo Fees and Assessments
Utility Costs
Insurance Costs
Pros & Cons of Renting a Home
Renting can be a good choice if you are new to an area, and it will allow you to become familiar with neighborhoods and lifestyles before making a long-term commitment. Frequent travel or uncertain job prospects are other good reasons to rent for a specific time period. Urban rental communities often promise an active social life and easier access to entertainment, shopping, dining, sports, and cultural attractions. Rental rates may be slightly lower than a mortgage payment for a comparable property, and tenants bear no responsibility for ongoing upkeep or repairs.
On the other hand, you are obligated until the end of the lease term, and there is little protection against future rent increases. Even though you retain some flexibility, similar rentals tend to have similar prices. A tenant is typically restricted from making changes or renovations to a rental unit. Even painting a wall or planting a garden might be disallowed. There can be pet restrictions or regulations that limit parties, guests, noise, parking, and even such things are barbecue use and the number of vehicles. Perhaps most importantly, renting builds no equity, nor does it allow you any tax benefits.
Pros & Cons of Investing in an Income Property
Some of the same rules and requirements that govern owner-occupied property apply to investment in real estate, but tax, record-keeping, and reporting requirements differ. It is wise to consult with professional advisers before buying income-producing property. Many investors plan to rent a "starter home" when they move up to a larger home. Others buy a duplex, a multi-apartment home, condo units like those in Sky Tower at Pinnacle or a small apartment building to live onsite and rent the other units.
One downside of owning investment property is the need for "boots on the ground" to market and show the property, evaluate and qualify applicants, collect rents and address potential problems, including possible eviction proceedings. An investor with several properties or an out-of-town owner is wise to hire a local handyman or management company to perform inspections, respond to emergencies, and schedule routine repairs and maintenance.
When You're Ready to Become a Homeowner
When home prices are low, it's a great time to lock in a fixed-price investment in the Daytona Beach area. Call Kevin Kling today at (386)527-8577 to explore affordable homes and condos in our area.