Can I Bring My Dog to a Florida Condo? Fido-Friendly Condos
Posted by Kevin Kling on Monday, August 14, 2023 at 3:15:23 PM
By Kevin Kling / August 14, 2023
Comment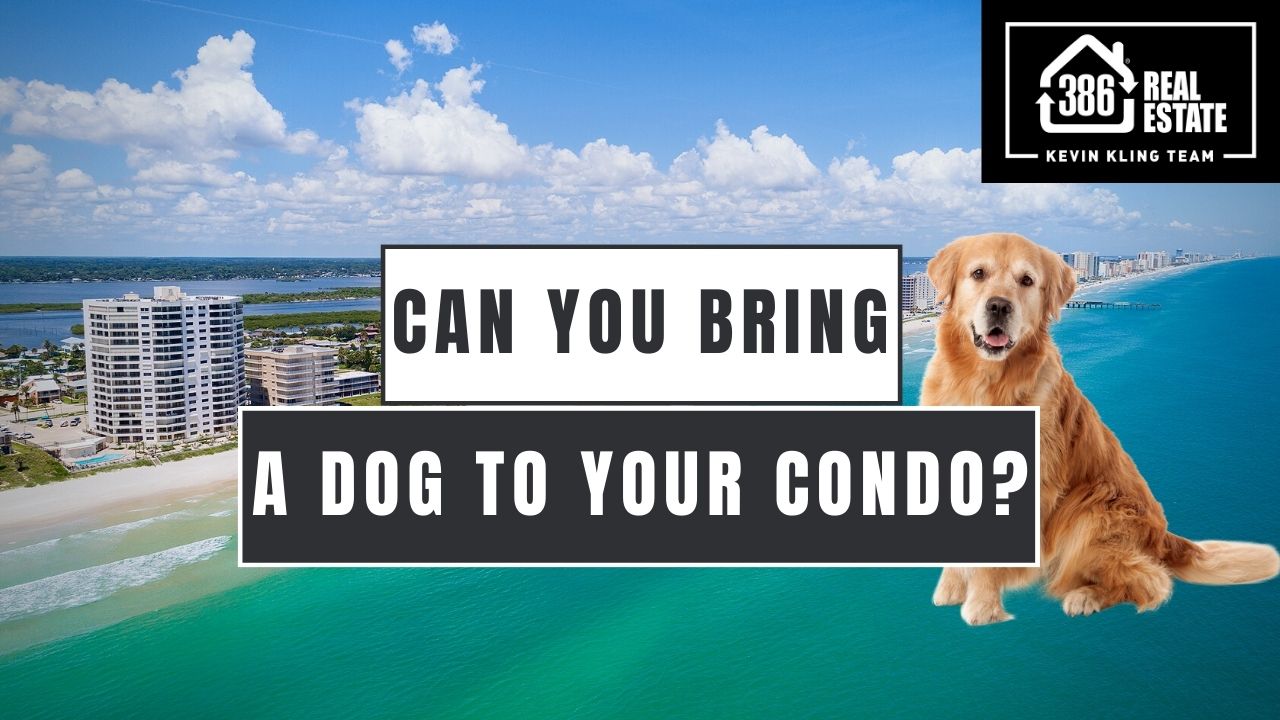 Living along the Central Florida coast is fun for families, retirees, and everyone in between, and by everyone, I even mean, Man's Best Friend. Yes, dogs bring so many people enjoyment and companionship, and for most dog-owners, where the owner goes, their pup goes too. So this is why we are often asked, "Can I bring my dog to a Daytona Beach area condo?" And the answer is yes, in most cases. There are some condo buildings that do not allow pets, and many have size, weight or breed restrictions, but with the proper research, there should be a great beach or river condo option for you and your dog.
Also, we are often asked if there are exceptions to the pet rules at condos. And in most cases, the answer is No. While those with documented service dogs may be able to circumvent the size restrictions, there are other considerations for you and your dog's quality of life at a condo. If a condo building specifically does not allow dogs, or only allows small dogs under 20 lbs for isntance, there may not be proper accommodations for a large dog such as ample walking or potty areas or ample room in elevators and common spaces. Many buildings have weight restrictions so that the dogs can be carried, if needed, and are always easy to control in a building with many residents. Another consideration is that your neighbors throughout the condo building could become resentful and unfriendly if they feel rules aren't being followed.
But overall, the Daytona Beach, Ormond Beach, New Smyrna Beach and Ponce Inlet area have dog friendly condo options for you. Tell us your number, size, breed, and weight of dog and we can help point you in the right direction. Contact us today for dog-friendly condos in Florida.