Common Home Safety Hazards: 9 Hidden Threats to Your Household
Posted by Kevin Kling on Wednesday, June 16, 2021 at 6:55 AM
By Kevin Kling / June 16, 2021
Comment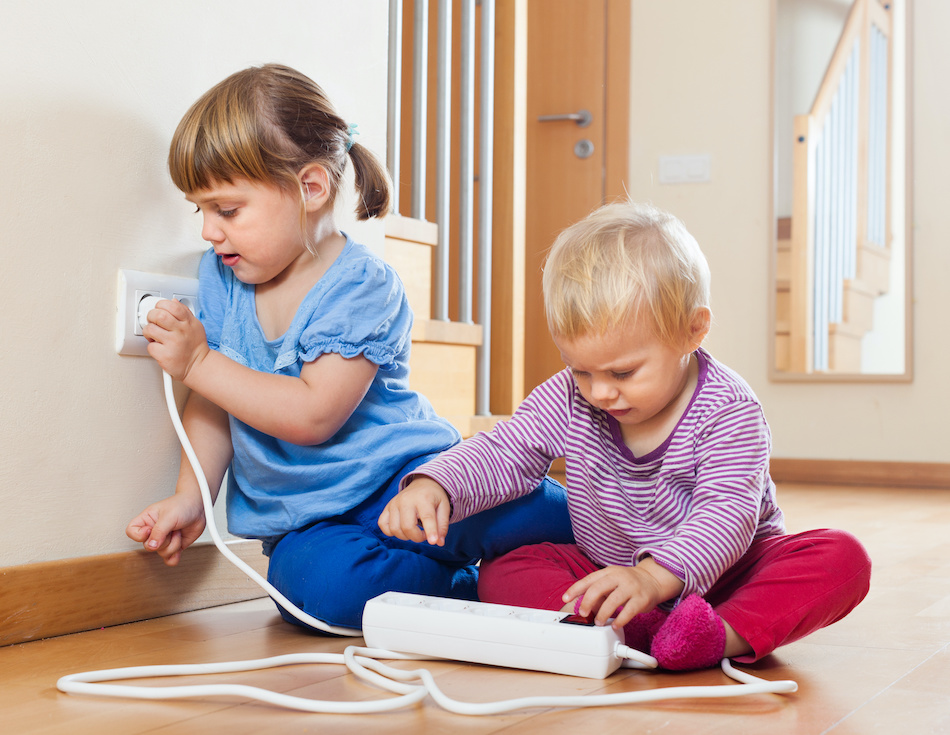 Most people can tick off the common home safety hazards: dead batteries in smoke detectors, uncovered power outlets, household poisons, dangerous falls, careless smoking, carbon monoxide, mold, fire hazards. But that doesn't complete the list. Here are nine household safety hazards that you may not have thought about.
Windows
Window falls injure thousands of people, mostly children, every year. Screens aren't strong enough to keep a toddler from breaking through. There are guards on the market that prevent windows from being opened more than a few inches. Buy the kind that has a quick release in case of fire. Also, keep climbable furniture away from your windows.
Showers & Tubs
A bathtub fall is no joke. It's a hard surface that can cause serious injury. A major culprit: reaching for the bar of soap you dropped. Wall-mounted soap and shampoo dispensers eliminate that danger. Also, every tub with a shower should have a slip-proof mat. Keep this in mind when upgrading your bathroom.
Tipping Furniture
It's not just tall, light, and empty items that can be pulled over. Even a heavy chest or dresser can pitch forward if a child pulls the drawers out and starts climbing on them. Today most furniture comes with wall anchors. Use them. You can buy or build them for older pieces.
Gas Water Heater
These are usually in a utility room, out of sight and out of mind. However, they can be a fire hazard if clothes are piled up next to them or if the protective doors are damaged or missing. Make sure yours is in good shape, and nothing flammable is heaped up against it.
Dryer Vent Pipes
Most people know not to let dryer lint build up in the trap. However, too many folks forget about the vent. This can be a particular issue in townhouses and condos where vents may go all the way from the first floor to the roof. If you can't reach it, it's worth the investment to get it professionally cleaned.
Loose Outlets
You might already have plug-in covers for your unused outlets, but have you checked to see if the outlet itself is loose? If it is, the constant movement can loosen the wires and lead to dangerous arcing. Until you replace them entirely, you can tighten them with a shim. Just make sure to flip the right circuit breaker before you start!
High Pile Carpet
This is no problem for many people, but if there's someone in the household who walks unsteadily, it increases the likelihood of falling. High pile is also a hazard for folks using walkers. Also, watch out for loose area rugs. Use a rug pad. It not only helps the rug grip the floor but also extends its life.
Button Batteries
If there are tykes about, most people know to make sure their cleaning products are inaccessible, but it's easy to forget about these handy little batteries. They're easy to swallow, and aside from choking, can also cause internal burning. Make sure both new and used batteries are where curious children can't get them.
Houseplants
Kids might not eat their spinach, but then they might also turn around and munch on the wrong kind of leafy greens. You might be aware that oleander and poinsettia are toxic, but there are also innocent-sounding dangers such as daffodils, Easter lilies, English ivy, and many, many more. If small ones are around, take a few minutes to Google before bringing home new greenery. If pets live in the household, keep in mind that what's safe for humans isn't always safe for them.
Take a Critical Look Around You
The world is a dangerous place, but our homes don't have to be. Awareness and vigilance go a long way towards preventing accidents and avoidable tragedies.