Why Curb Appeal is More Important Than Ever
Posted by Kevin Kling on Monday, December 6, 2021 at 8:35 AM
By Kevin Kling / December 6, 2021
Comment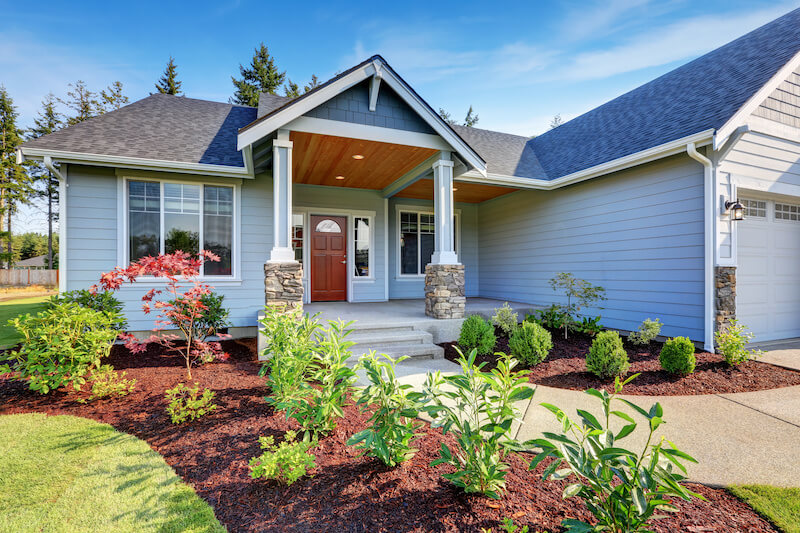 In today's improving yet competitive housing market, it is important to set your piece of real estate apart from the rest. You can do this in many ways, including the important decision of who you choose to list your home with, but there are also small and simple things you can do personally to make your home more visually appealing to prospective buyers. Below is a list of some of these easy and quick cosmetic fixes that will be sure to "wow" potential buyers and add to the curb appeal of your home. If you have any other questions about the best way to showcase your home on the market, don't hesitate to call Kevin today.
A Fresh Coat of Paint Will Make the House Shine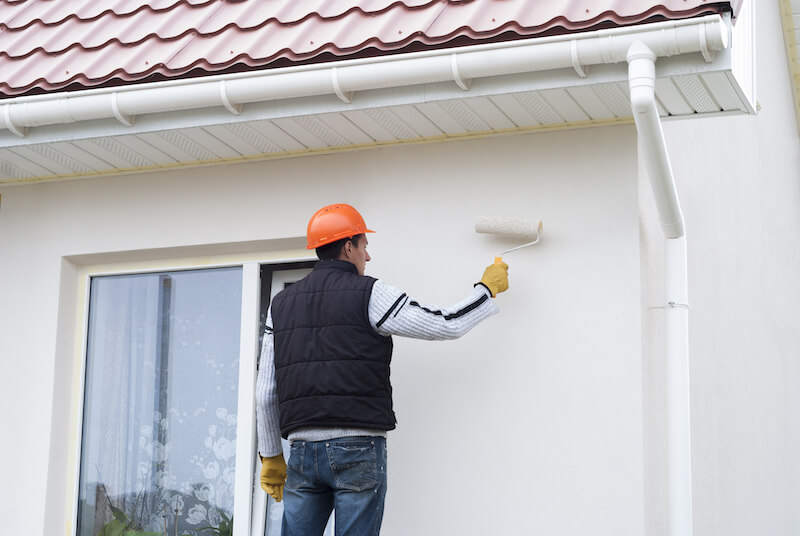 Repainting your home is one of the easiest and most cost-effective tasks you can do to get your home looking as good as new. The Florida weather can take a toll on the exterior of homes, leaving the paint on your home cracked, chipped or faded. But with paint only costing around $25 a gallon and a plethora of tools at any home improvement store, getting the professional look in your new paint job is easier than you may think. Remember to consider using neutral colors, which will be more appealing to more buyers. Just because hot pink is your favorite color doesn't mean it is everyone's, nor should it be on the exterior of a home. Use your best discretion and ask paint employees at home improvement stores that can help you find the perfect color or pairing of colors for your home.
Keep or Add Symmetry for Visual Appeal
It is proven that symmetry, in general, is visually appealing, and it can be an easy way to spruce up the exterior of your home. Consider adding lighting fixtures, shutters or large planters around doors or windows that align with one another to add an aesthetically appealing touch to your home. These fixtures do not need to be expensive as long as they match each other and pair well with the color and design scheme you have. The new lights will add beauty to your home as well as add more security and convenience to entry. Another great, modern lighting option is the solar-powered lanterns that can line driveways or flower beds. This will save energy as well as add to the symmetry of your home. Planters can be filled with a variety of colorful and beautiful plants, which you should keep well-trimmed to maintain the symmetry of your growing curb appeal.
Decorate Your Entryway to Be Welcoming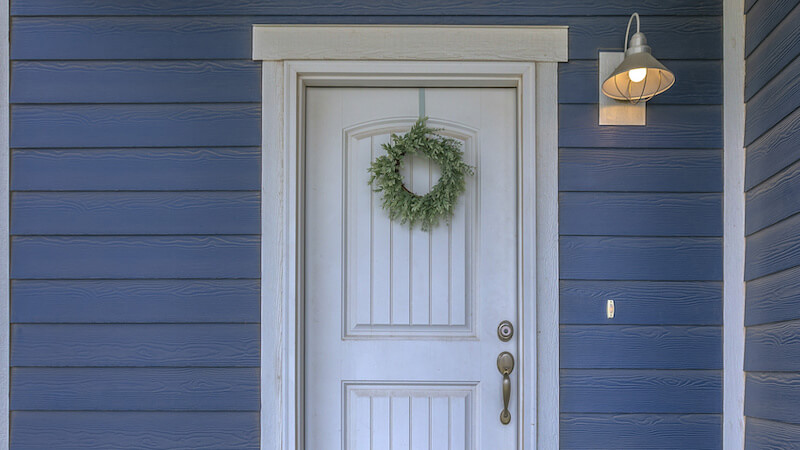 This doesn't mean simply throwing a "Welcome" mat by the front door. Consider using seasonal wreaths and door decorations that are complementary to your exterior color schemes. Another idea, depending on your home's layout, is to instill a small gate or white picket fence that will extend from your entryway toward your front door and say "Welcome" to those potential buyers driving by.
Replace Old, Simple Items for a Fresher Look
For only a few dollars, you can spruce up your home's exterior by replacing simple things like house numbers or your mailbox. These types of items take a beating outdoors, but they are easily replaced by newer and more modern options. Find distinct and large numbering so that your home is instantly identifiable and will be remembered by potential buyers because of the extensive work you have put into the home's appearance.
Keep the Grass Healthy to Stand Out
Don't let the grass be greener on the other side. The quality of your lawn can be just as important as the exterior appearance of your home. Think of the grass as the red carpet to your home; do you want to be rolling out the nicest St. Augustine for prospective buyers or watching them walk away to avoid the crabgrass? Maintaining a lawn can be very difficult on your own, but at the very least, keep the cut of the lawn well maintained, ensuring an even cut and tight edging around flower beds and sidewalks.
Clean Gutters to Remove Debris
Gutters on a home are not always the most aesthetically appealing fixture as it is, but you certainly aren't doing yourself a favor if your gutters are filled with large amounts of debris. Not only do these leave and twigs pile up and stick out like a sore thumb, but also, if they are too clogged, rain will not drain properly, which could cause long-term damage to your home.
Power Washing Means a Clean First Impression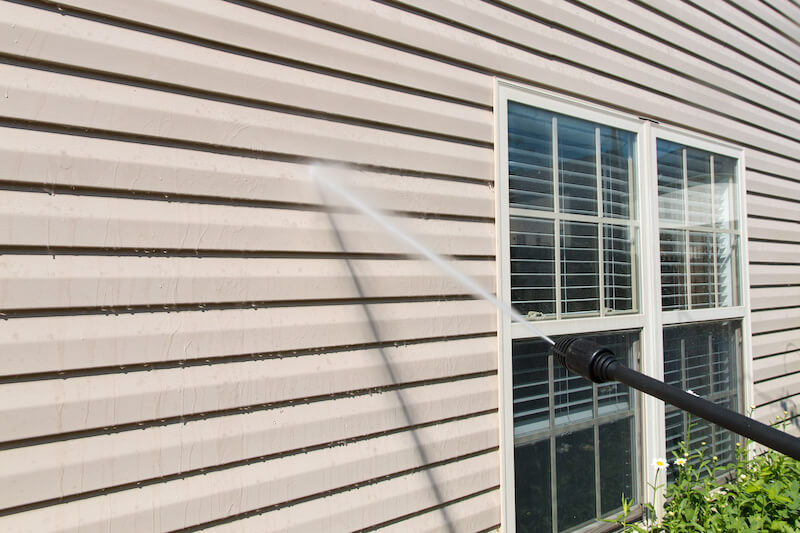 With just a few passes of a high-powered pressure washer, the exterior walls of your home, as well as your driveway and sidewalk, can wipe away years of dirt and grime. Like a well-manicured lawn, your driveway will be much more appealing with the cement cleaned evenly to its natural color. Hiring a powerwash service is not very expensive, and there are also opportunities to rent the equipment locally. Either way, this option can be performed in a day but make a world of difference.
Plant a Tree for More Beauty
Celebrate Arbor Day year-round and do something good for the environment as you add a nice spruce, pine, or palm tree to your plain old yard. Trees add shade and can be quite beautiful as they mature. Like your home, a tree is an investment, so make sure to keep the limbs trimmed and if you choose a leaf-dropping tree, keep a rake handy. This maintenance isn't difficult if you stay on top of it and will go a long way in making your home more desirable.
Be Sure to Check the Appeal for Yourself
Even after you've taken steps to increase your home's curb appeal, it's important to take in the new view yourself before any potential homebuyers come by. Imagine this is the first time you've seen your house. Is there anything that would make you think twice about buying it? If so, take steps to correct it. Otherwise, if everything looks clean and welcoming, you've done a good job of preparing for your home's sale.
These are just a few options that you can do in your spare time that will exponentially increase the desirability of your home. When a new curb begins to appeal to you, call Kevin, and he will go to work to secure the best value for your beautiful home.
For informational purposes only. Always consult with a licensed real estate professional before proceeding with any real estate transaction.