Daytona Beach Condo Market Report
Posted by Kevin Kling on Friday, June 2, 2023 at 9:21 AM
By Kevin Kling / June 2, 2023
Comment
So what comes to mind when you think of a breathtaking beachfront condo or a condo near the river with boat docks? Is it sun and sand you're imagining? Sunrises or sunsets? How about…STATISTICS? Yes, here comes the less exciting part about everything associated with condos - market data. Here I am going to give you a quick look at how our Central Florida condo market is performing through May 2023.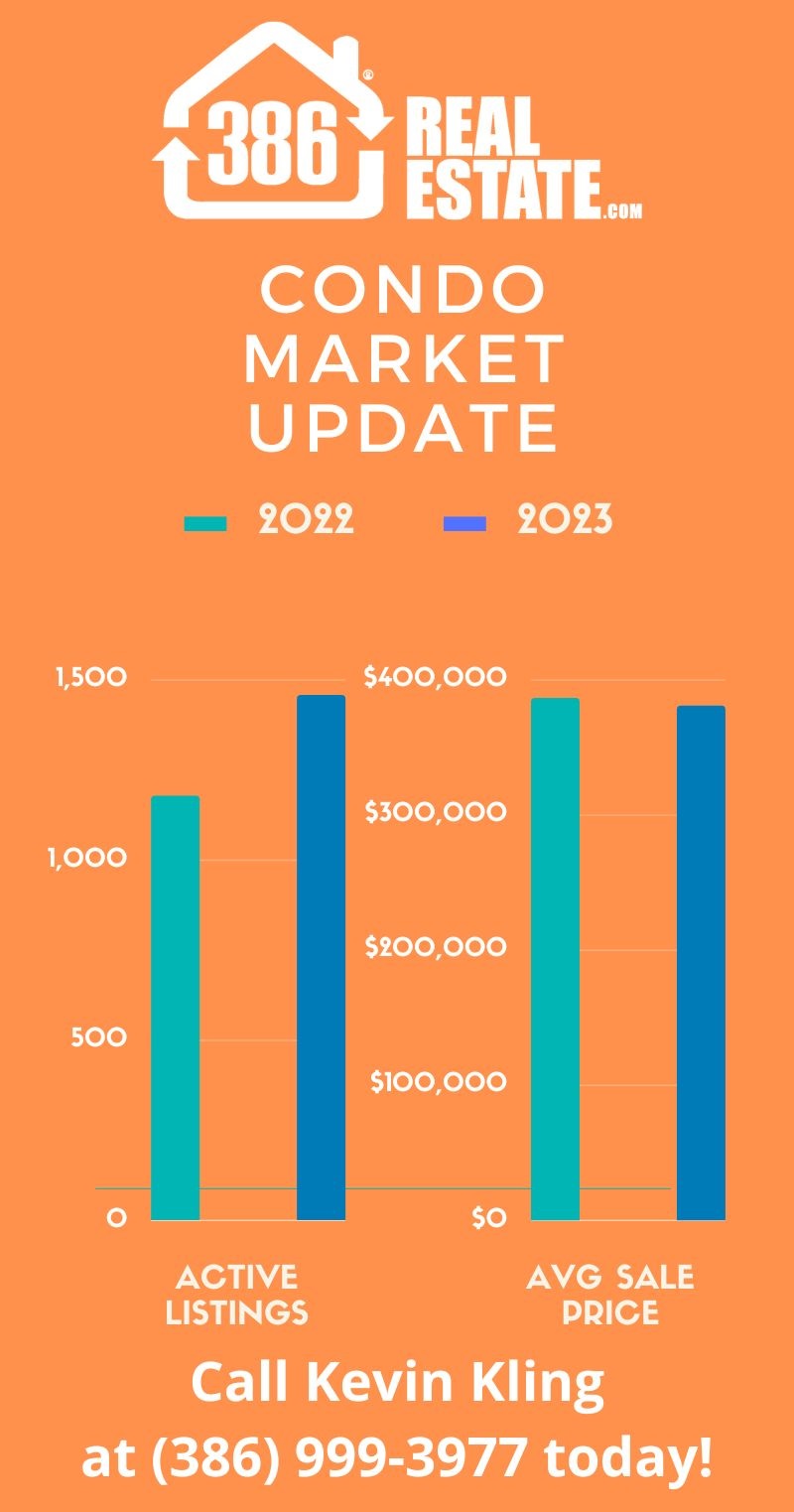 For the overall condo market we have seen the total number of listings for sale increase by 23% since 2022, which is nearly 300 more condos on the market. Now, compare that to the number sold over the same time period, and there was a 33% decrease. Even with so much more inventory and so fewer buyers on market, the average sale price has remained about the same, for now. But that could change.
In Daytona Beach Shores, a city composed mostly of condominium buildings, we see some of the most dramatic numbers. The number of condos sold this year has been cut by more than half over 2022 and the average sale price even decreased by 5%.
Condos in Ponce Inlet, New Smyrna Beach, and Daytona Beach Shores maintained average sale prices above $500k, while condos in the cities of Daytona Beach, Ormond Beach and Holly Hill saw stable average sale prices in the $200-300k range.
Condos Sold:
2022 - 730
2023 - 489
Days on Market:
2022 - 131
2023 - 108
Averagre Sale Price:
2022 - $386,206
2023 - $380,469
Now, what do all of these numbers mean? For Sellers it means there is more competition, and the prices you saw comparable condos sell for last year may no longer be available. But for Buyers, and those who truly want to enjoy a Central Florida condo, these numbers shouldn't mean much. Will you get more enjoyment and memory-making out of a condo you purchase today or from one you purchase in 6 months, a year or five years? Ultimately everyone must do what makes the most financial sense, but don't get so caught up in timing the market right, that you run out of time. Of course, these statistics are general and may not reflect your specific condo or building so contact me for a personalized analysis.