Daytona Beach Date Night Destinations
Posted by Kevin Kling on Saturday, June 12, 2021 at 4:33 PM
By Kevin Kling / June 12, 2021
Comment
With many excellent dining and entertainment options, there is a romantic, relaxing, or exciting evening available for all interests in Daytona Beach, Port Orange, and New Smyrna Beach.
Take a look at some of our favorite Daytona Beach area date night destinations below. We hope you can find the time to enjoy a night out on the town at one of these enticing venues.
Date Night Dining Options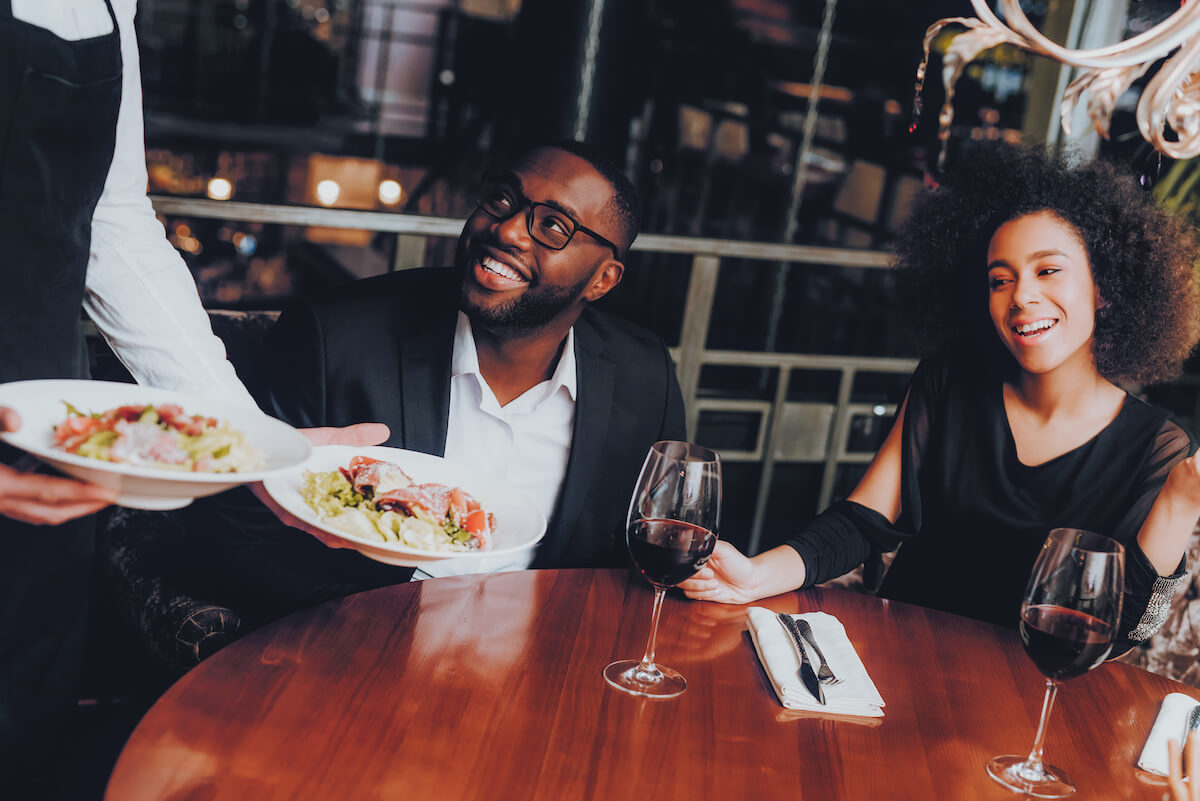 The Cellar Restaurant
Address: 220 Magnolia Avenue, Daytona Beach
Phone: (386) 258-0011
This enchanting restaurant is listed on the National Registry of Historic Places as it is located in a former home of President Warren G. Harding. Built in 1907, The Cellar now offers an exquisite Italian dining experience which has earned them Open Tables Top 100 Most Romantic Restaurants in America Award for 2013.
Select from a wide range of delectable dishes including daily chef's specials and an extensive wine list that is sure to please any palate. Reservations are recommended.
Chart House
Address: 1100 Marina Point Drive, Daytona Beach
Phone: (386) 255-9022
Behold breathtaking views of the Halifax River as you enjoy a dining experience at one of the most popular and prominent seafood restaurants in Daytona Beach. Unique architectural design, a private and intimate atmosphere, and the Marina Point view combine to create an unmatched ambiance perfect for a night out with that special someone at the Chart House.
Choose from a wide selection of fresh seafood and other exquisite seasonal dishes and enjoy the wide selection of premium wines and spirits. Reservations are recommended.
Hyde Park Prime Steakhouse
Address: 100 North Atlantic Avenue, Daytona Beach
Located oceanfront at one of the premier Daytona Beach luxury hotels, The Hilton, Hyde Park Prime Steakhouse offers world-class dining set amid unbelievable, panoramic views of the Atlantic coastline. Choose from a delectable selection of fine-aged steaks and chops, as well as an extensive wine list. Complimentary valet parking is offered and reservations are recommended. Enjoy a peaceful walk on the beach after a relaxing dinner at this fine establishment.
The Garlic
Address: 556 E. 3rd Avenue, New Smyrna Beach
Phone: (386) 424-6660
As the name implies, this top romantic dining destination may leave you needing gum or a mint after dinner, but it's well worth it!
Enjoy a taste of the Tuscan countryside at The Garlic with a wide selection of delicious beef, chicken, and seafood dishes, as well as a sprawling list of wines from around the world. The ambiance of a vine-covered arbor, lush and flowering greenery, and live music create a perfect setting for your evening.
Date Night Entertainment Options


Paragon Theater at Ocean Walk
Address: 250 N. Atlantic Avenue, Daytona Beach
There are a few restaurants at this majestic oceanfront complex, and one cannot overlook the beautiful beach views and delicious libations available at Mai Tai Bar. But amid other movie theaters, there is something that sets the Ocean Walk theater apart: seating and drinks.
We don't mean the normal gallon-size sodas, but rather a wine and beer selection that you can enjoy with your movie, as well as the added comfort of plush, leather reclining seats in a special VIP theater. Plus, when the movie is through, you can easily take a nice stroll down to the Daytona Bandshell or Boardwalk and be serenaded by the soft sounds of the rolling waves with the one you love.
Head for the Fishing Pier, then Fill Up at Crabby Joes
Address: 1200 Main St, Daytona Beach
There aren't any rules about date nights, so why not just laugh together as you watch fishers intent on catching a big fish at the Fishing Pier! Watch and take notes on who has the best technique, or maybe try your hand and fishing with your date.
When you tire of fishing, and you and your date are ready for some quality time together, find a spot at Crabby Joe's to grab a snack and a cool drink! They have their own bait shack, areas to clean your fresh catch, and many benches to take in the beach view.
Experience the Beach and the Bandshell
Address: 70 Boardwalk, Daytona Beach
When you're in Daytona on a beautiful evening, little is more romantic than a barefoot stroll along the beach. If it's a Saturday night from May through September, why not combine a casual beach picnic with a scheduled Bandshell concert and stay for the fireworks that begin at 9:45 p.m?
If you're not into picnics, grab something to eat and drink from one of the casual eateries on the Pier. Or unleash some energy after dinner and head south to the Boardwalk. Play arcade games and experience some of the rides. We think summer life should be all about fun!
Pavilion at Port Orange Theater and Dining
Address: 5511 S Williamson Boulevard, Port Orange
This a great destination for date nights as The Pavilion offers an array of excellent dining options as well as the convenience of a high-quality movie theater, all within this upscale Port Orange setting.
Choose from popular chain restaurants such as Texas Roadhouse and Olive Garden or other fine dining establishments such as Malibu Beach Grill and Takara Japanese Steakhouse. Cap the night off with a delicious treat from Cold Stone Creamery or enjoy a few brews at House 4 Beer. That's the best part about Pavilion at Port Orange: options!
Whichever of these options you may choose for your next date night, we hope you have a fantastic and safe evening with that special someone in the beautiful Daytona Beach area.