Daytona Beach Disc Golf & Central Florida Courses
Posted by Kevin Kling on Thursday, April 6, 2023 at 10:00 AM
By Kevin Kling / April 6, 2023
Comment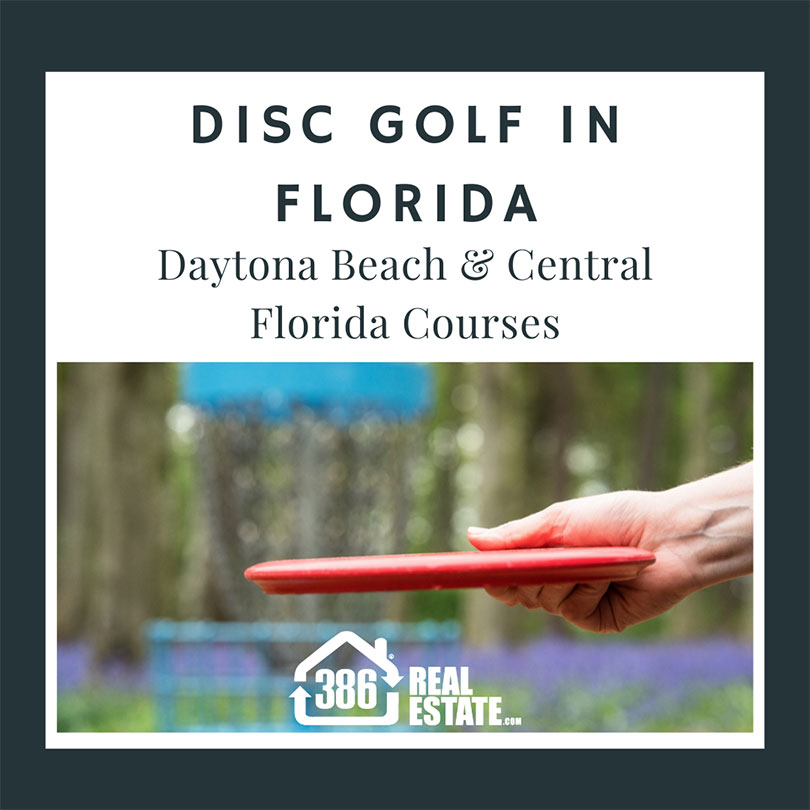 Florida has the perfect year-round weather for active lifestyles that include many opportunities for sport and water activities. Of course, traditional golf is synonymous with Florida living, providing fun for all ages. But there's another type of golf along our Central Florida coast that continues to grow in popularity: disc golf. Sometimes called Frisbee golf, disc golf is a leisurely, yet competitive, pastime that many consider more approachable and less expensive to play than traditional golf. The great news is that all of our local disc golf courses are free to use and open to the public so you won't have to worry about those expensive tee times.
But what is disc golf and how do you play?
Dating back to the 1970's, disc golf has emerged as an alternative for inexpensive leisure. This fun sport is played like regular golf, but instead of using a ball and clubs, players use a flying disc. Play still begins at a tee, with a target the player aims at, typically an elevated metal basket. Also like golf, each consecutive shot, or throw, must be from behind the spot where the previous throw landed. The hole is complete when the player's shot lands inside the basket. Scoring is the same as traditional golf, with specific Par scores assigned to each hole or tee position. And finally, while you won't find many bunkers or sand traps, many disc golf courses have tree, brush, and water obstacles that can be quite challenging to navigate.
Are you ready to explore the local disc golf course in
Daytona Beach
and the
New Smyrna Beach
area? Here are some of our top disc golf courses in Florida:
Tuscawilla Park
1000 Orange Ave. Daytona Beach, FL
The original disc golf course in Daytona Beach, Tuscawilla is a large, and beautifully wooded course nestled right in the heart of the World's Most Famous Beach. Located directly along International Speedway Boulevard as many visitors head toward our beautiful beach, Tuscawilla is a course you want to check out if you are an experienced player. Beginners may find the large amount of trees and lake / pond hazards, as well as the longer distance of some holes to be prohibitive. But overall, Tuscawilla is an excellent 18 hole course and there is even a zip-lining course on site as well.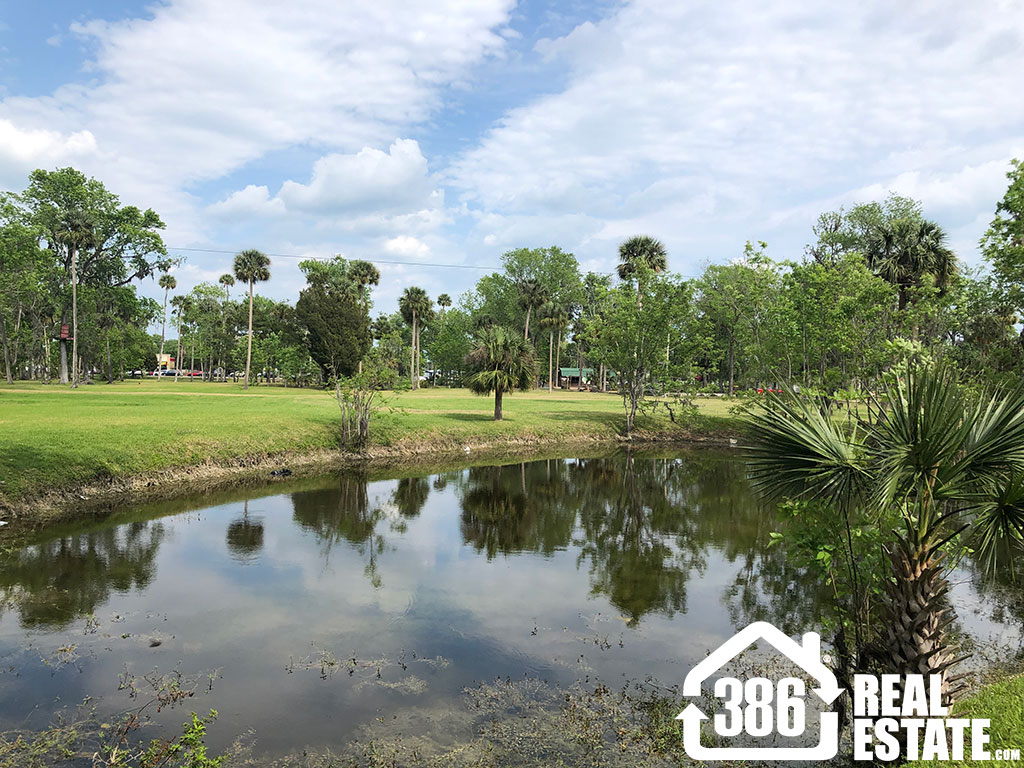 Reed Canal Park
919 Reed Canal Rd. South Daytona, FL
A perfect course to learn the game of disc golf, Reed Canal is an 18 hole, par-3 course, with shorter holes and less obstacles than most courses in our area. The course is well designed within the confines of Reed Canal Park which also offers a large playground, walking trails, and picnic areas. Families can make a full day of free fun at this popular South Daytona course.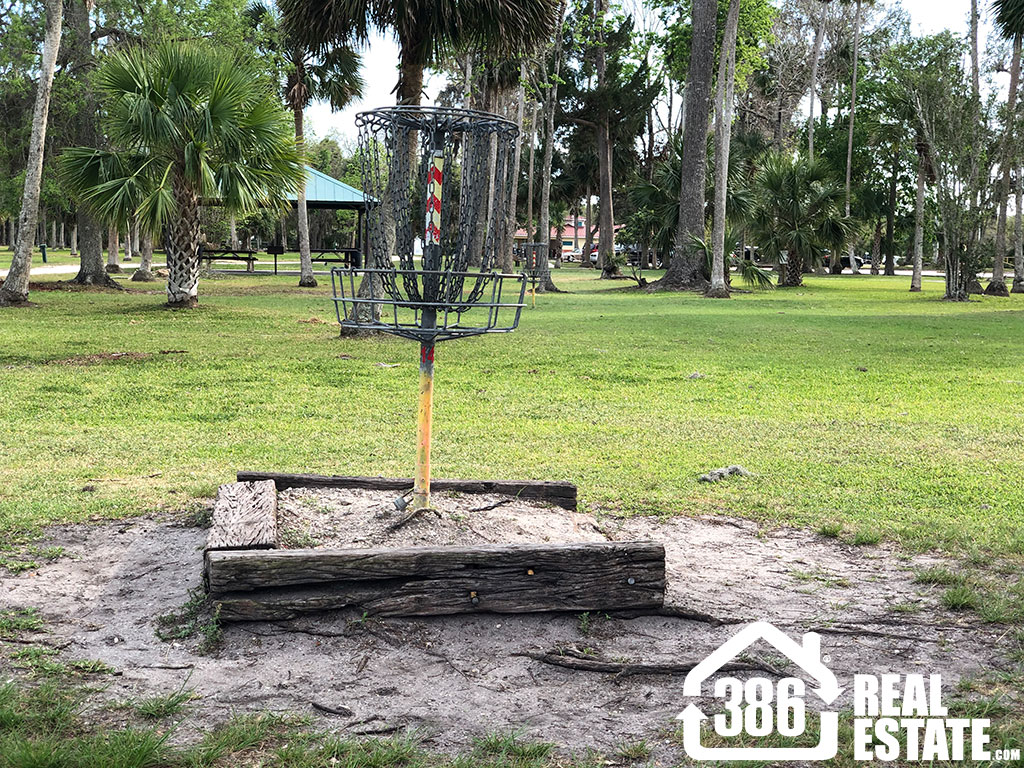 Glencoe Disc Golf Course
1501 S Glencoe Rd. New Smyrna Beach, FL
Just a couple miles off the interstate, Glencoe disc golf course offers a rural setting with an approachable course that is free of many obstacles. This is an 18 hole course that is very well maintained and is dog-friendly.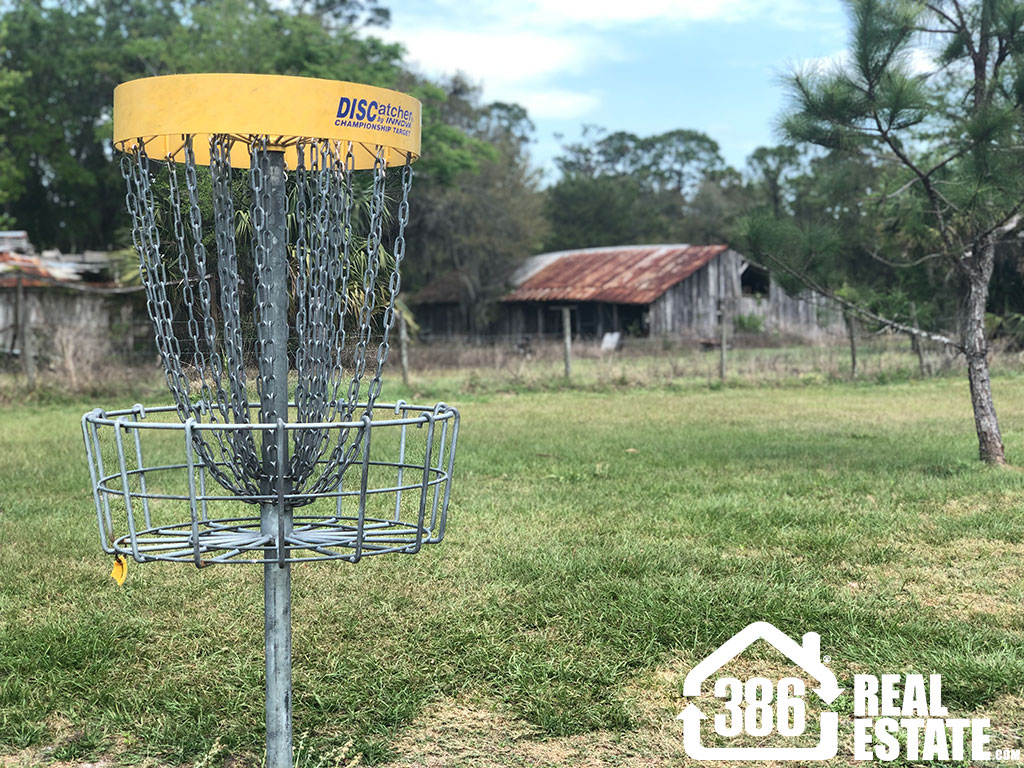 Holland Park Disc Golf Course
357 Otter Blvd. New Smyrna Beach, FL
This is a tough one! Heavily wooded, Holland Park offers a relaxing, shaded setting, but can make for a frustrating afternoon for beginners and even intermediate players.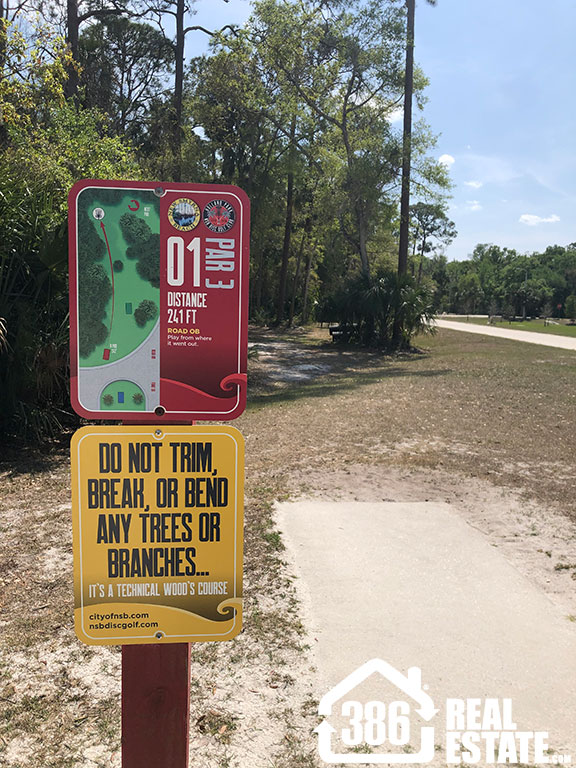 More Courses to check out:
Embry Riddle Disc Golf Course
600 S. Clyde Morris Blvd. Daytona Beach, FL
This 9 hole course is beginner friendly and although it was designed for the students at Embry-Riddle Aeronautical University, it is also open to the public to use.
Doris Leeper Park
2317 Creek Shore Trail. New Smyrna Beach, FL
I hope you have found this review of Daytona Beach and Central Florida disc golf courses helpful. If you would like us to add a course to this list or if you have questions about homes or condos for sale near great disc golf options, please contact us today!