Daytona Beach Housing Market Update
Posted by Kevin Kling on Thursday, June 8, 2023 at 9:28 AM
By Kevin Kling / June 8, 2023
Comment
January 1, 2023 - May 31, 2023
Get excited - here comes some more market data for you! Our historically busy summer season is just about here, and the end of the second quarter is approaching. Today, I want to give you a quick update on the home market so far in 2023. Overall, through May, the number of homes available for sale in the Daytona Beach MLS have risen 17 percent over last year, while the number of homes sold over the same time period, year over year, have actually declined by 14 percent. However, both days on market and the average sale price have stayed about the same across our Central Florida area. And I know what most of you are saying - those average sale prices are too high!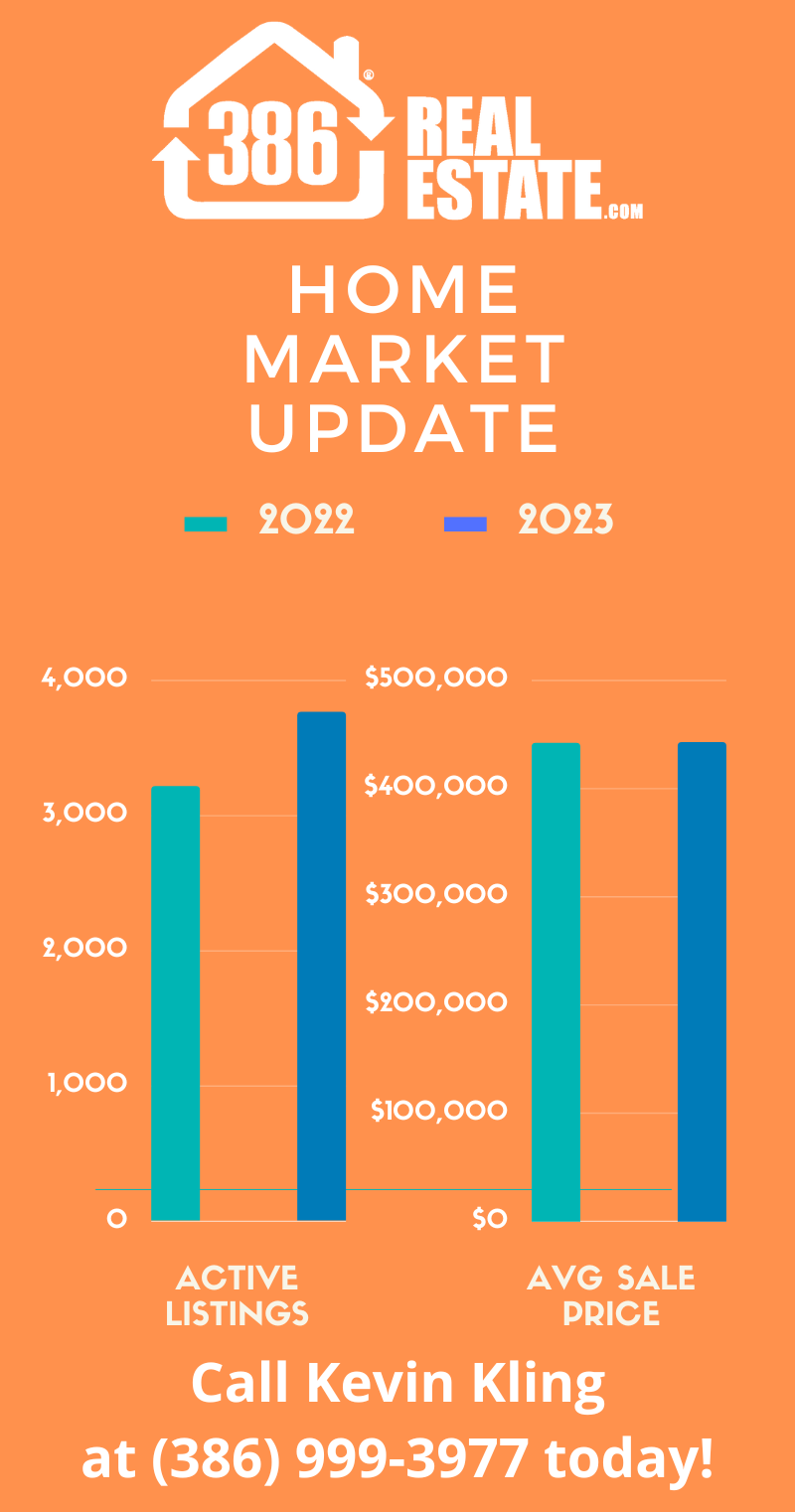 Now, In some cities like Port Orange and Ormond Beach, where the inventory of home listings was especially low over the last two years, these increases in inventory aren't as dramatic. For example, in Port Orange the number of active homes for sale rose just seven percent, and just ten percent in Ormond beach. And while these popular cities have a few more options, the average sale prices this year in those two cities soared well above four hundred thousand, making mortgage payments much steeper as the interest rates have risen.
Looking at the average sale price for Daytona Beach homes, we find that it is a bit more affordable with average prices remaining in the mid $300's, while in New Smyrna Beach, home sales averaged more than half a million! Wow, didn't anyone hear about the sharks?
Now here comes the crystal ball question - Kevin, where is this market going? Well, while I'm not privy to the political factors that will affect our market in the coming months, I do work with buyers and sellers, day in and day out, and have a strong pulse on the market. Nothing is telling me that we are going back to booming. If you are planning to sell, your sale price may be higher today than tomorrow. If you're buying, you are already seeing your options open up. Of course, these statistics are general and may not reflect your home or neighborhood so contact me for a personalized analysis.