Daytona Beach Schools Guide: Public, Charter & Private Schools in Daytona Beach
Posted by Kevin Kling on Wednesday, November 30, 2022 at 2:28:42 PM
By Kevin Kling / November 30, 2022
Comment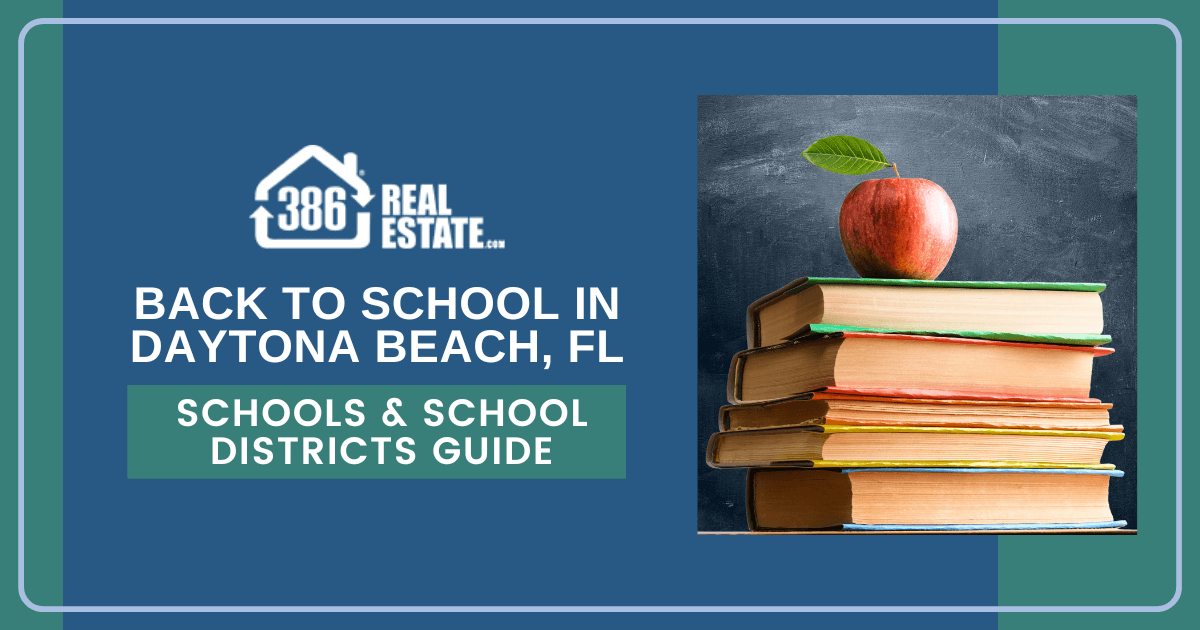 The city of Daytona Beach, Florida, is well-known for its beautiful ocean views, race tracks, and warm, sunny weather. Many are drawn to the area's vibrant nightlife and excellent restaurants, but those moving to Daytona Beach may also have questions about the educational options available to students. Here's what to know about Daytona Beach's schools and school districts.
Daytona Beach Public Schools: Volusia County Schools
No matter a student's age or what programs they're interested in, there are a variety of schools in Volusia County to serve them. The public school district of Volusia County hosts a large number of elementary schools, middle schools, charter schools, and alternative education facilities. The county practices Public School Choice, which allows parents to decide where they want to send their students among the options available in the Daytona Beach area.
The school's student-teacher ratio tends to range around 18:1. The wide range of schools and educational options means plenty of opportunities for students to explore classes and extracurriculars, ranging from environmental ecosystems and natural habitats to performing arts and sports. The county also covers more than just Daytona Beach, with the city of DeLand, the city of Deltona, the city of Ormond Beach, and the city of Port Orange also feeding into the district. With 44 elementary schools, 12 middle schools, 10 high schools, and two combination schools of a K-8 and a 6-12, the county serves over 60,000 students.
Daytona Beach Charter Schools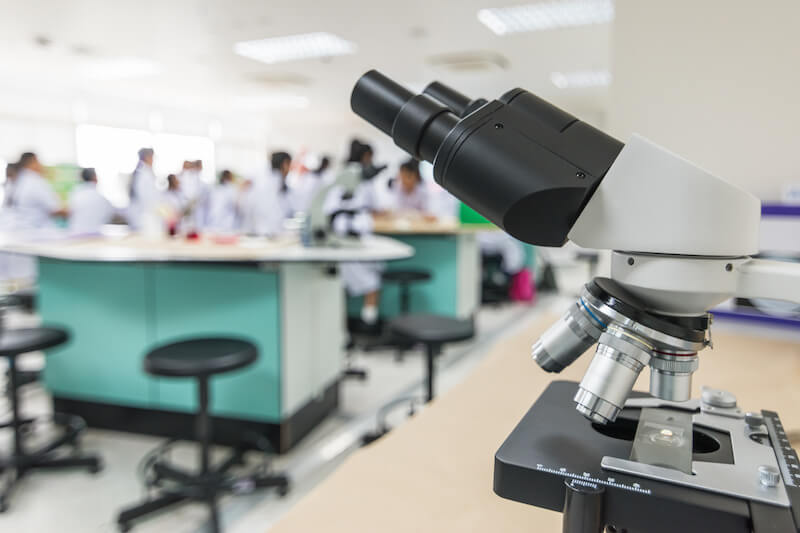 Volusia County is a school-of-choice area, meaning students can look into charter schools as an alternative to public education. There are several charter school options in the Daytona Beach area, including:
The Burns Science & Technology Charter, a K-12 school with a focus on science and technology. The school is S.T.E.M. certified and works to foster critical thinking and independent problem-solving.
Reading Edge Academy, a K-5 charter that works to create a firm foundation for students in reading, language arts, math, science, social studies, physical education, art, and music. The school focuses on a love for reading.
Samsula Academy, a K-5 school established in 1912. The school emphasizes all core subjects, though emphasizes reading.
Ivy Hawn Charter School, founded in 2009 and serves students from kindergarten through 8th grade and focuses on the arts.
Daytona Beach Private Schools
Currently, 15 private schools serve the Daytona Beach area, including the Warner Christian Academy, Daytona Beach Christian Academy, UBIC Academy, and Father Lopez Catholic High School. There are eight private high schools, 12 private elementary and middle schools, and eight private primary schools. Altogether, these schools serve around 3,000 students.
Private schools in Daytona Beach are not part of the area's school of choice program and require separate applications and approvals to attend. These schools often have a religious focus in their academic programs and traditional school foundations in language arts, math, science, social studies, and the arts.
Colleges & Universities Near Daytona Beach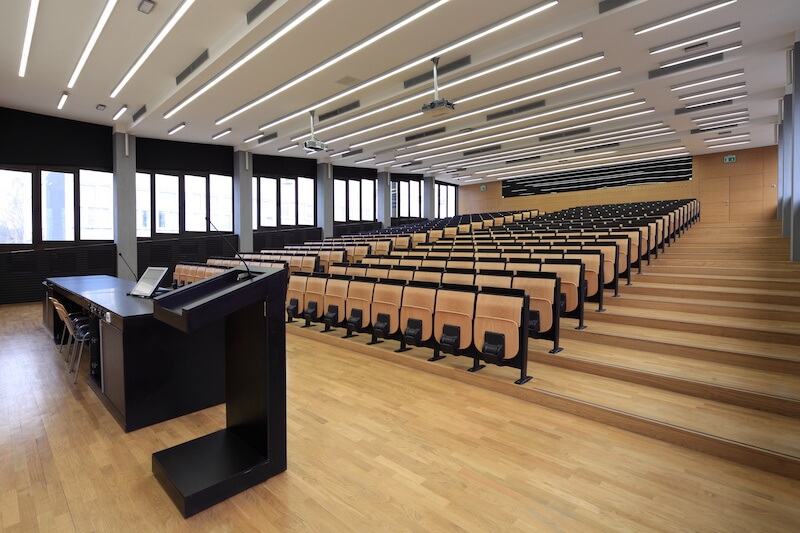 In addition to elementary, middle, and high schools, there are several higher education facilities in the Daytona Beach area. These schools include Daytona State College, Bethune-Cookman University, and Embry-Riddle Aeronautical University.
Daytona State College offers over 100 programs for certifications, associate's degrees, and bachelor's degrees. The school has roughly 25,000 students yearly who graduate in fields like hospitality, engineering technology, computer science, healthcare, emergency services, and business, along with many other degree programs. The school follows a 2+2 model of earning an associate's degree for the first two years, followed by two years of studies to earn a bachelor's degree.
Bethune-Cookman University was founded in 1904 and offers degrees in the arts and humanities, business and entrepreneurship, sciences and engineering, and nursing and health sciences.
Embry-Riddle Aeronautical University is an aviation and engineering school that covers fields like applied science, aviation, business, computers and technology, engineering, safety and intelligence, and space studies. The school helps students learn from experts and become competitive in the aeronautical workforce.
Experience Daytona Beach's Educational Opportunities
It may not be the first thing you think about when you hear "Daytona Beach," but the community has a wide variety of school choices. From early education to getting a degree, students' needs are fully met in the city. Plus, with its fantastic weather and racing history, there is a unique draw that attracts many people to Daytona Beach, making it an excellent place to live.