17+ Things To Do In the Daytona Beach Area: What Are Your Weekend Plans?
Posted by Kevin Kling on Tuesday, September 6, 2022 at 11:22 AM
By Kevin Kling / September 6, 2022
Comment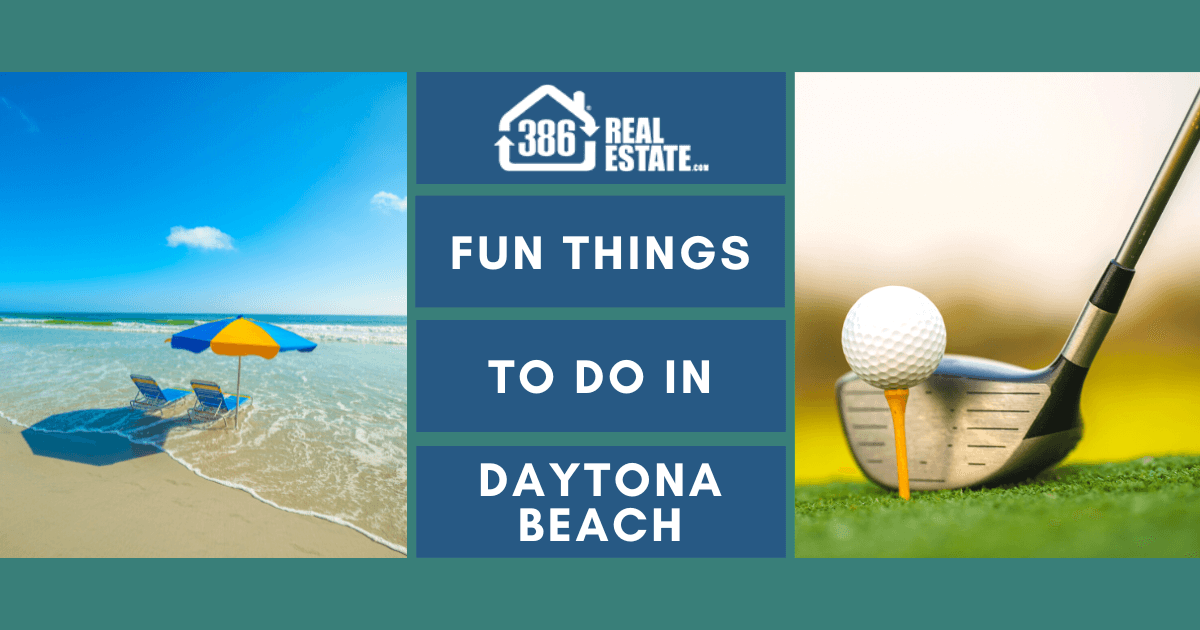 Whether you're considering moving to Daytona Beach or just vacationing, there's a near-endless list of fun things to do in Daytona Beach. From the world-famous beaches and boardwalk to the vibrant nightlife and cultural attractions, the city of Daytona Beach invites you to explore something new every day. Entertainment abounds here, with leisure and recreation opportunities for all ages and interests. Get ready for the time of your life!
Daytona Beach Outdoor Adventures
Home to 23 miles of Atlantic shoreline, Daytona Beach is proudly dubbed "The World's Most Famous Beach!" Besides the coast, the city also has an abundance of multi-use trails for hiking, cycling, and running, as well as wetlands, local parks, picnic spots, and dog-friendly recreation areas. Outdoor activities of all types are easy to find.
Daytona Beach Parks
Daytona Beach is home to many oceanfront parks. Lighthouse Point Park at the southern tip of Ponce Inlet is a beloved favorite with residents, offering spectacular unobstructed views. The park connects with the Ponce Inlet Dog Beach, where leashed pups are welcome to splash and play.
Further north, beachfront Michael Crotty Bicentennial Park is an organized sports hub with football, basketball, soccer, tennis, volleyball, and more facilities. There's also a popular dog park, playground, and public fishing dock.
Daytona Beach is also exceptionally dog-friendly, with dozens of dog parks scattered throughout the metropolitan area.
Daytona Beach Water Recreation
Spending time in or on the water is one of the most popular pastimes in Daytona Beach. The Atlantic Ocean and its proximity to the Intracoastal Waterway are two main reasons the community is so desirable. Daytona Beach has several ways to enjoy the water, whether you prefer to be active and explore, learn a new water sport, or simply relax on the beach.
Nearby Beaches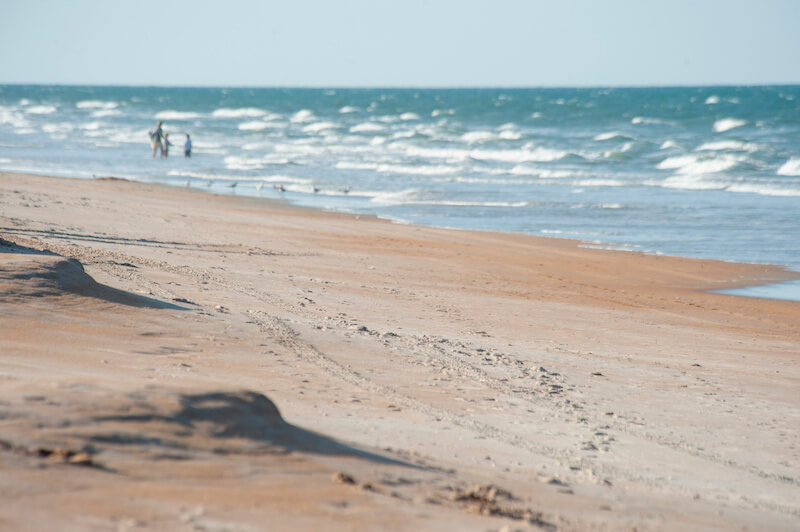 The Daytona Beach area boasts some of the best beaches in Florida, thanks to their sprawling sizes and world-famous soft sand. Driving is actually permitted on the hard-packed sand in specified areas. In some areas, like the city of Ormond Beach, driving on the sand is almost a pastime of its own. Other beaches, including Mary McLeod Bethune Beach Park, don't allow vehicle traffic.
With dozens of individual beaches, you'll be able to explore numerous beach parks.
Smyrna Dunes Park features two miles of elevated boardwalks, picnic areas, a calm swimming beach, and a dog park. Meanwhile, just south of Dunlawton Avenue, Dahlia Avenue Park offers 60 free parking spaces and a beach-access ramp. Visitors love coming here for swimming, surfing, and sunbathing. They can also walk to the nearby Sunglow Pier for fishing and rinse off using the park's outdoor showers.
There's so much more to do on local beaches, too!
Imagine riding a horse on the beach, the surf crashing beside you as the sun sets. With Equestrian Adventures of Florida, that's possible! This unforgettable experience is one of the best things to do in the area and it's suitable even for inexperienced riders.
At Magic Milk Island Art, you can create unique, one-of-a-kind artwork using the sand in a process called sand casting. Create replicas of your hands or feet in sand, or make a personalized plaque using sand and local beach glass.
Surfing, Kayaking & Watersport Rentals
Daytona Beach is a great place for beginners if you've ever wanted to learn how to surf, as the waves in this stretch of the Atlantic tend to be gentler and more approachable. Several local surf shops rent gear and numerous companies offer surf lessons and camps. Pure Life Surf School provides lessons for surfers of all ages and skill levels, but more experienced participants have the option to rent a board and hit the waves on their own.
Daytona features unique topography, with proximity to the ocean and the Halifax River, which is part of the Intracoastal Waterway. This makes the area a prime spot for paddleboarding, as lucky paddlers may encounter dolphins, manatees, sea turtles, sting rays, and other marine wildlife. In addition to renting gear, Blue Coast Shop offers one-on-one paddling tours on the river and the Atlantic.
Mosquito Lagoon Aquatic Preserve, part of the Indian River Lagoon system, is just a short drive south of the city of Daytona Beach Shores. Rent a kayak or take your own and keep your eyes peeled for the dolphins that live in Mosquito Lagoon. At certain times of the year, you may also catch rare bioluminescence in the water after dark.
Daytona Beach Hiking & Biking Trails
For a scenic way to get some exercise, hiking and biking trails in and around Daytona Beach offer lush botanical and tropical landscapes.
When you want to spend time outside and explore the natural beauty of Daytona, one unique way to do that is to rent an e-bike. Electric bikes do much of the physical work on their own, making it easy and fun to very literally cover more ground.
The St. Johns River-to-Sea Loop is an extensive 260-mile cycle route. It's broken into manageable chunks with color-coded difficulty ratings. Green segments are suitable for casual cyclists, those with children, or new cyclists. Other colors signify more challenging rides.
Doris Leeper Spruce Creek Preserve, named for the acclaimed artist and conservationist, beautifully showcases the floral diversity of the region and is divided into trails designated for hiking, cycling, paddling, and equestrian use.
Lyonia Preserve is a 320-acre plot of Florida scrubland characterized by low vegetation and desert-like areas. Trails vary from 1.6 miles to 4 miles and educate visitors on the need to protect the unique local environment and ecosystems.
Other local trails include:
Spring-to-Spring Trail: Part of the much larger St. Johns River-to-Sea Loop, this 23.9-mile multi-use trail connects many of central Florida's renowned natural springs.
Sweetheart Trail: This easy, paved trail runs along the river through downtown Daytona Beach Shores.
Doris Leeper Spruce Creek Preserve: The three miles of nature trails here include some designated for equestrian use.
Daytona Beach Golf Courses
It's no secret that Florida is a haven for golf enthusiasts, and it's easy to understand why; the near-perpetual sunshine, comfortable year-round temperatures, and views of the sparkling Atlantic set the perfect scene for a day on the course. Daytona Beach has its share of highly sought-after courses, with convenient access to more than 20.
Golf courses near Daytona Beach include:
Oceans Golf Club: Located in Daytona Beach Shores proper, this scenic 13-hole course is open to the public. It's a wonderful course for golfers of all skill levels and ages. Motorized golf carts are not permitted, but Oceans rents pull-carts.
Daytona Beach Golf Club: Part of the renowned Florida Historic Golf Trail, this course features 36 holes in a postcard-worthy tropical environment. There's also a Pro Shop and driving range onsite. No membership is required here; the public is welcome.
Daytona Beach Sporting Events & Venues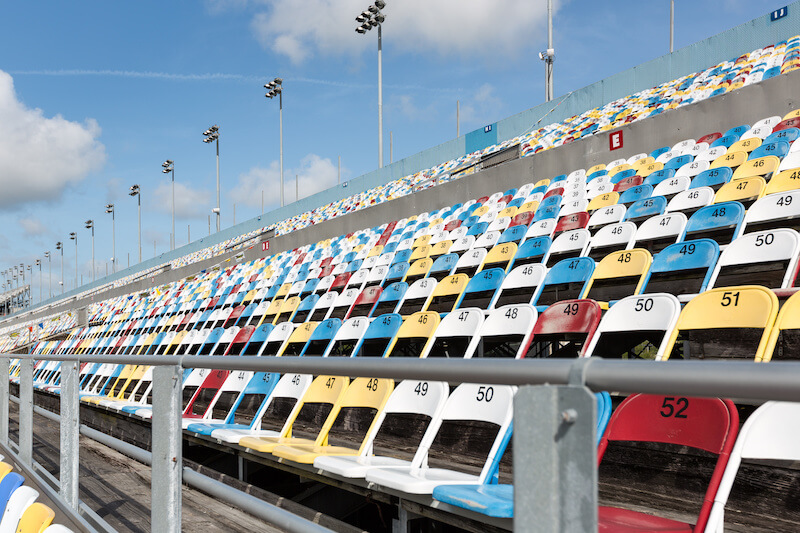 Daytona International Speedway is a must-visit for racing fans and casual viewers alike. The Speedway hosts some of the biggest racing competitions every year, including the Daytona 500, The Coke Zero Sugar Finale, and the Rolex 24 at Daytona. In addition to auto racing, events at the Speedway include concerts, festivals, and car shows.
Every racing aficionado must also visit the Daytona Museum of Speed, which features a collection of historic race cars and motorcycles. Daytona International Speedway is one of the most iconic motorsports venues in the world and has played host to legendary moments in racing history.
Jackie Robinson Ballpark is a historic baseball stadium in Daytona Beach, Florida. The park was built in 1954 and is named after Jackie Robinson, the first African American player in Major League Baseball. The stadium is home to the Daytona Tortugas, a minor league baseball team affiliated with the Cincinnati Reds.
Daytona Beach Shopping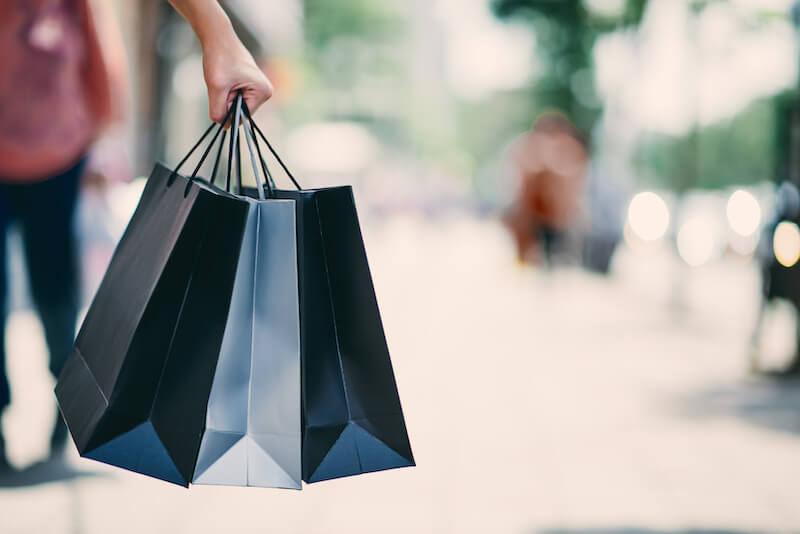 Daytona Beach boasts many retail options, with a shop for every imaginable taste and budget. Downtown and the residential suburbs are abundant with shopping malls, farmers' markets, independent boutiques, grocery stores, and pharmacies.
Volusia Mall is the city's go-to indoor retail spot on International Speedway Boulevard. It's home to a food court and brands like H&M, American Eagle Outfitters, Bath & Body Works, and Dillard's. For all your swim, surf, and sun purchases, head to the Ocean Walk Shoppes by the Daytona Beach Bandshell.
The historic Riverfront Shops of Daytona Beach is the number-one downtown spot for independent shopping. Around 60 unique and local stores provide home decor, jewelry, books, and fashionwear. Every Saturday, the Downtown Farmer's Market comes alive with vendors offering farm-fresh produce, baked goods, and artisanal goods and crafts.
Open Friday through Sunday, the Daytona Flea and Farmers Market brings together hundreds of fresh produce stalls alongside those offering eclectic clothing, household goods, electrical appliances, and antique finds.
Daytona Beach Restaurants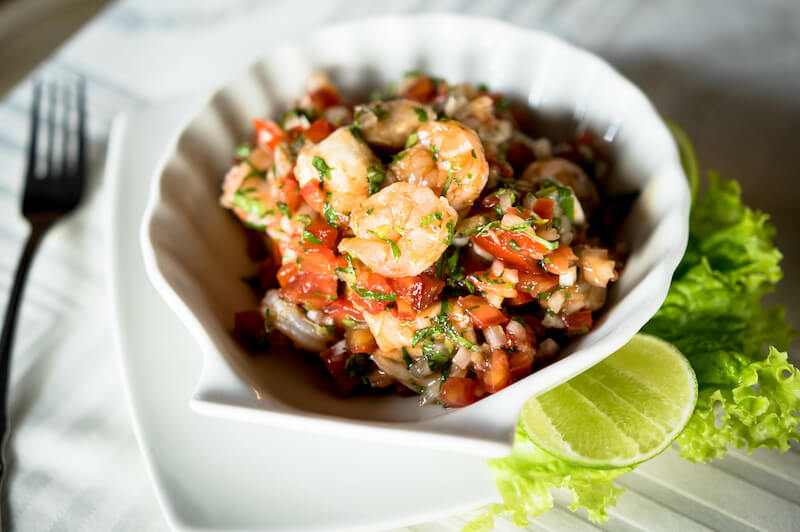 Another thing people love about Daytona Beach is its commitment to outstanding and diverse cuisine from all corners of the globe. Seafood and shellfish are obvious stars, but American classics and international eateries are also widely available.
The Riverfront Shops of Daytona Beach is a great starting point for sampling the area's culinary delights. Casual beachside restaurants dish up hamburgers and pub fare to-go or for dine-in. You'll also find numerous standout Mediterranean, vegan, sushi, Latin American restaurants, and specialty coffee shops.
Top-rated restaurants in Daytona Beach include:
Crabby's Oceanside – East Coast-style diner serving ocean-fresh local seafood with an emphasis on shellfish.
Cracked Egg – An upbeat diner serving up all-day breakfasts and brunches washed down with coffee, iced tea, or a mimosa.
Vittoria's Italian Coffee and Pastries – Authentically Italian espresso drinks paired up with cannoli, tiramisu, and gelato.
Tia's Tacos – A family-owned Mexican taqueria offering tacos, ceviche, tostadas, and more. A live mariachi band performs most Friday nights.
Arts & Culture in Daytona Beach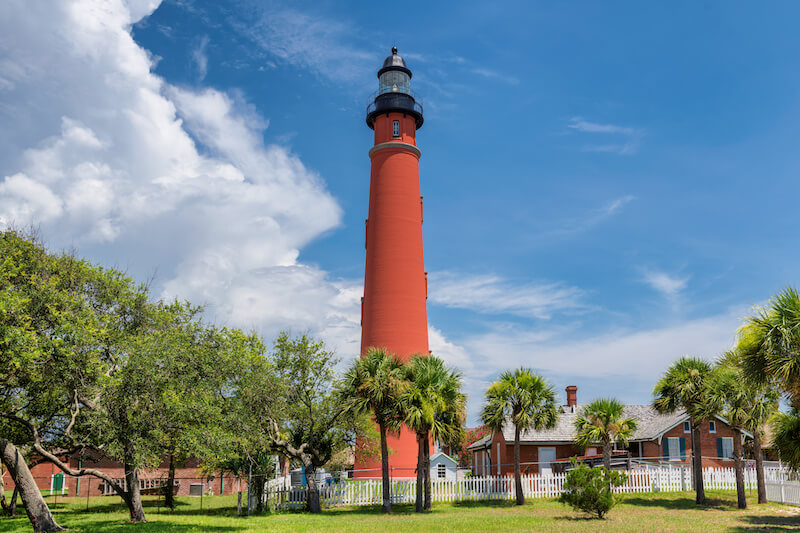 In terms of indoor things to do in Daytona Beach, the city impresses with its wide variety of museums, art galleries, and performing arts venues. The city's cultural institutions celebrate national and global visual and performative arts. Meanwhile, local museums and tours highlight the area's rich history.
Museums
Occupying a former bank building, the Halifax Historical Museum is a journey through 5,000 years of local history. Besides the permanent galleries, the establishment hosts three special exhibitions each year.
Smithsonian-affiliated Museum of Arts & Sciences (MOAS) explores the relationship between art, science, and history. Special exhibits explore everything from historical toys to weather and climate to global art. The complex also features a planetarium that hosts special sky and stargazing events throughout the year.
Ponce Inlet Historical Museum is a hidden gem to swing by while visiting the nearby late 19th-century lighthouse. Despite its modest size, the space is brimming with the history of the region's early settlers.
Art Galleries
An extension of MOAS, the Cici and Hyatt Brown Museum of Art contains the most extensive collection of Florida artwork. The central gallery is spread over a gorgeous mezzanine space. Scenes depicted at the institute are a testament to the landscapes of Florida and Volusia County.
Florida's sole gallery dedicated entirely to photography, the Southeast Museum of Photography, is also located in Daytona Beach. Exhibits at this gallery support teaching at Daytona State College and encourage the community to connect with the culture of photographic arts.
Dance & Theatre
Continuing with the theme of arts and culture in Daytona Beach, there are also several theatres for dancing and other live performances.
The Mary McLeod Bethune Performing Arts Center at Bethune-Cookman University is a state-of-the-art venue that hosts everything from Broadway productions to operas and symphonies. Alternatively, the Peabody Auditorium hosts musical acts, stand-up comedy, and Broadway shows.
Meanwhile, Volusia Country's only arthouse cinema, the Cinematique Theater, screens independent movies.
As evidenced by the numerous arts venues, there's more to do in Daytona Beach than just the famous beaches
Daytona Beach Nightlife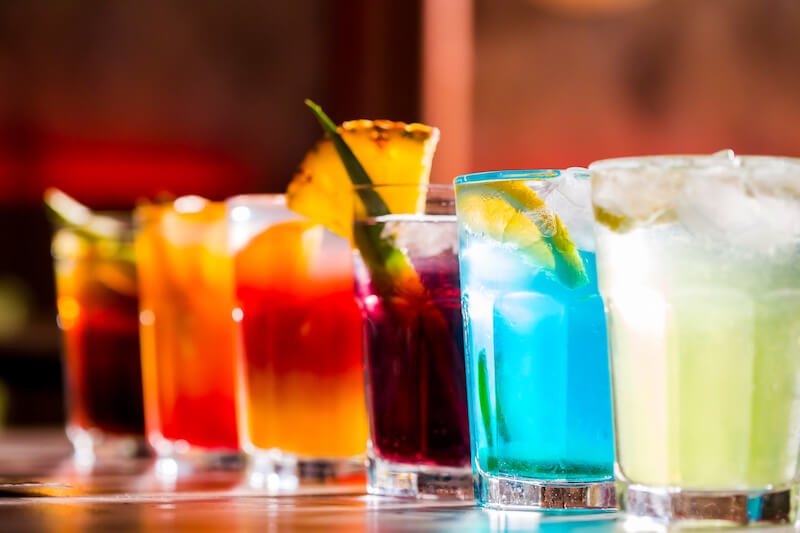 Local nightlife thrives in many of the best neighborhoods in Daytona Beach. This seaside city offers something to suit every taste across its live music joints, beach clubs, and local breweries and distilleries.
Beach Bars
Beachfront bars are extremely popular in this Florida community. Ocean Deck invites patrons to unwind with a cold one and soak up the beachside ambiance, while Oasis Tiki Bar and Grill serves up seafood bites, ribs, and other munchies alongside tropical cocktails. Live music acts and DJs make frequent weekend appearances. A few others include Racing's North Turn Beach Bar & Grill, The Shores Resort Spa & Tiki Hut, and The Beach Bucket Bar and Grill.
Breweries and Distilleries
Centrally located in Daytona Beach, the World's Most Famous Brewery has the widest selection of craft beers in the area, ranging from lagers and ales to stouts and sours.
One for the spirit drinkers, Copper Bottom Craft Distillery, produces its own rums and vodkas. Tours and tastings are available, and you can purchase a bottle to enjoy from beautiful oceanfront condos in Daytona Beach.
Bars, Pubs, and Clubs
The area's highest concentration of late-night bars and clubs is on Daytona Beach's Main Street. The Terrace on Main Street opens Friday and Saturday nights and is an energetic watering hole. Right next door, the Bank and Blues Club is open on Saturdays and hosts blues, rock 'n roll, and jazz acts. YAYA's Beachside Bar attracts a local crowd closer to home with its karaoke nights, bar games, and casual, friendly ambiance.
New Adventures & Activities Await in Daytona Beach
Daytona Beach merges big-city conveniences and amenities with a laid-back lifestyle in a picturesque natural setting. Ready to venture out? The city is served by its international airport, and major destinations like Orlando are just a short drive away. That said, the endless stream of beachside activities, outdoor adventures, cultural attractions, and some of the best shellfish in the state means you'll never run out of things to do, see, or eat in Daytona Beach's best neighborhoods.