Best Dog Parks Near Daytona Beach
Posted by Kevin Kling on Sunday, July 11, 2021 at 8:51 AM
By Kevin Kling / July 11, 2021
Comment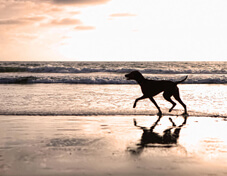 People love the Daytona Beach area for many reasons, including the perpetually perfect weather, beautiful beaches, and laid-back atmosphere. Residents of this area can enjoy time spent outdoors with family and friends cooking out, playing pick-up sports games, or watching children play. But in all of this, we cannot forget man's best friend, your faithful companion.
Dogs bring joy to many lives and are a big part of the family for many Daytona Beach residents. Luckily there are many great parks and places to take Fido where you can enjoy the best of Florida's natural setting together. Here are some of our favorite dog parks and beaches around Daytona Beach, Port Orange, Ormond Beach, Ponce Inlet, and New Smyrna.
Dog Parks near Daytona Beach


Manatee Island Dog Park
325 N Beach Street, Daytona Beach
This park nestled in Historic Downtown Daytona Beach offers a small dog area and drinking water available for Fido. There is plenty of shade to relax while your dog plays, and this park is also close to excellent shops and restaurants along Beach Street to discover.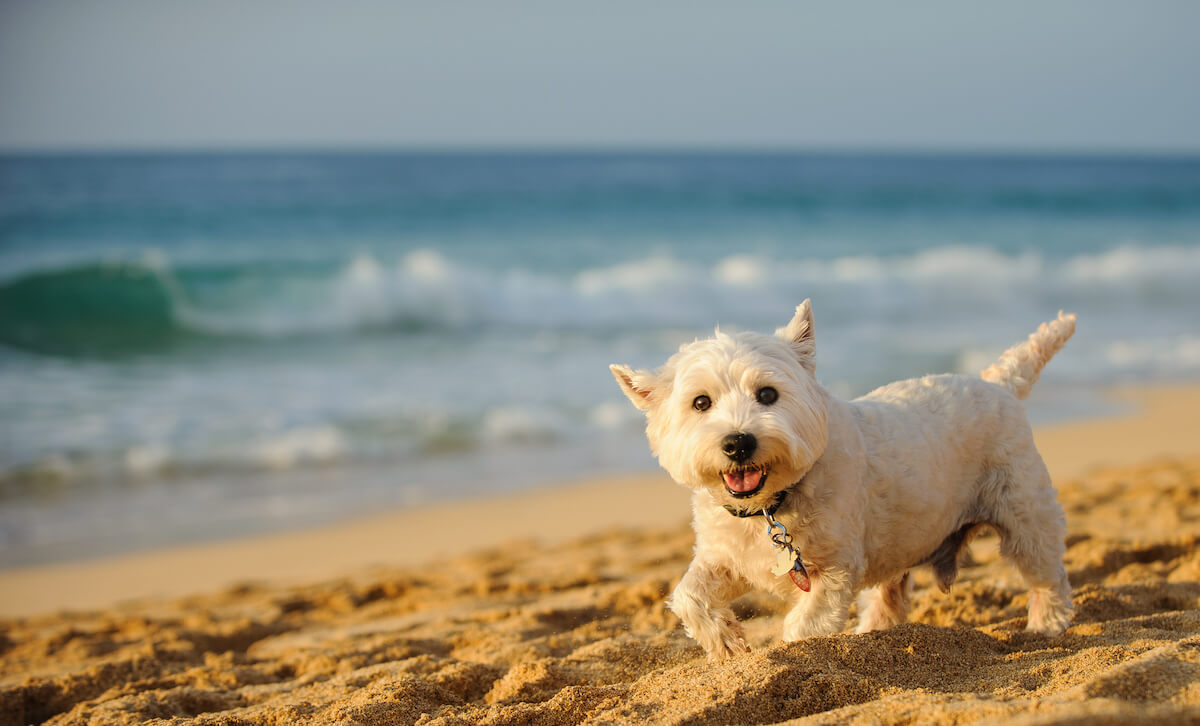 Ponce Inlet Dog Beach
5000 S Atlantic Ave, Ponce Inlet, FL
What could be better than plenty of room for your dog to run on the sands and play in the water to their heart's content? This popular Ponce Inlet dog beach also offers covered areas, restrooms, water, benches, and ample parking. Plus, the beach is open to the public from sunrise to sunset.
Barkley Square Dog Park
1010 N. Ridgewood Ave., DeLand
If you haven't yet discovered Barkley Square, you're in for a treat -- and so is your dog. Situated on 14 acres of treed land, this is not only an off-leash park, but it even has a small pond in the large dog area. There are separate play areas for large and small dogs and training events, and you'll even find time-out spaces and dog-watering stations, along with vinyl-coated fencing, and it's all free. For Fido's owners, there are benches and modern restroom facilities, and parking is plentiful. One of three parks owned and operated by Volusia County, this park consistently gets rave reviews from pet owners.
Seemore Dog Park
5959 Spruce Creek Road, Port Orange
This popular Port Orange dog park is right next to the newly renovated All Children's Park and has separate areas for small and large dogs. Bring the whole family for a day of fun at these great local parks.
Bicentennial Park
1800 N Oceanshore Boulevard, Ormond Beach
With more than 40 acres of room to play, this is one of the largest dog parks in the area. Nestled between the ocean and Halifax River, this park offers several sports areas and a scenic walking trail that provides entertainment for the whole family.
New Smyrna Beach Dog Park
2641 Paige Avenue, New Smyrna Beach
This is another great gated dog park with separate areas for large and small dogs. New Smyrna Beach residents love the open play area for their dogs and the convenience of water fountains for both dogs and humans.
Whichever park you choose, you and your furry friend are sure to have a great time. Let us know what your favorite local dog park is and why. Take a closer look at a few pet-friendly condos for sale in the Daytona Beach area.