Driving in Port Orange FL: Tips to Shorten Your Commute
Posted by Kevin Kling on Friday, September 17, 2021 at 3:39 PM
By Kevin Kling / September 17, 2021
Comment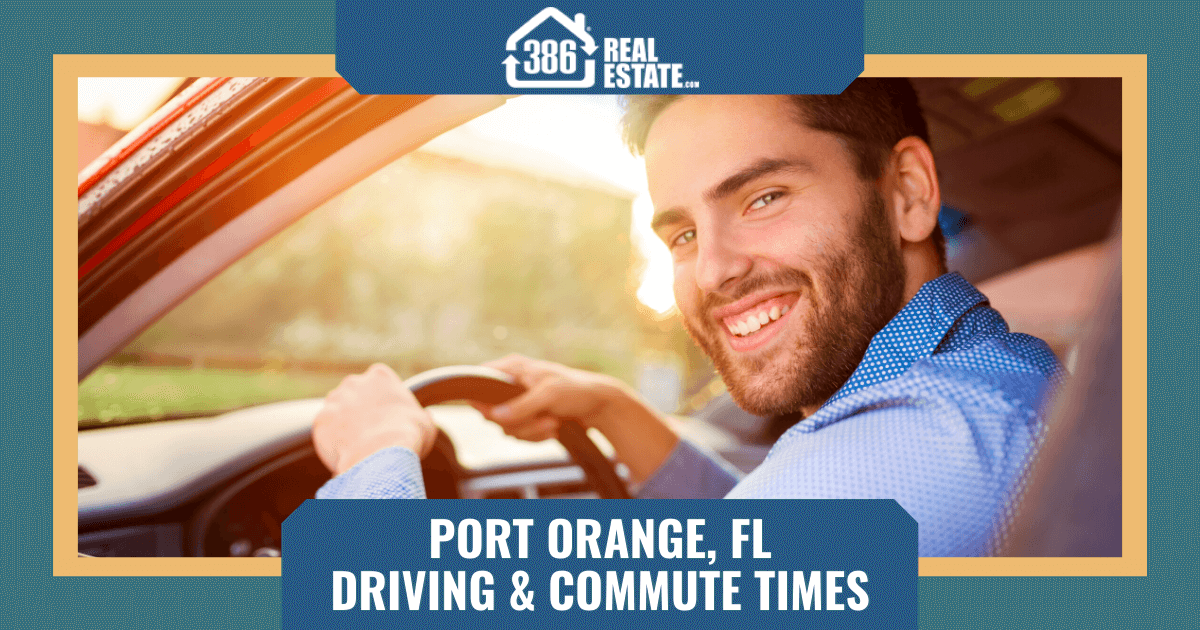 Located between the city of Daytona Beach and the New Smyrna Beach community, the Port Orange community is a quiet and historic getaway. Residents here have easy access to white-sand beaches along the Atlantic. It doesn't take long to learn the ins and outs of Port Orange's major roads, making getting around town a cinch. Keep reading for tips on driving in Port Orange, Florida.
Get to Know Your Major Roads in Port Orange
Port Orange can be accessed through two major highways. US-1 is a surface street and a highway that runs all the way up and down the east coast of the U.S. While travel times here can often be longer, it is the most scenic way to come and go from Port Orange.
Interstate 95 runs along the west side of town. Exit 256 lets drivers out onto Taylor Road, which crosses Port Orange from east to west. State Road 421 can also be accessed from I-95. This road runs across the town before connecting with Dunlawton Avenue, the causeway to the beach. State Road 5A merges with US-1 in the southern part of Port Orange, then proceeds roughly north until it takes drivers to Daytona Beach.
In the Allandale part of Port Orange, the roads mostly maintain a grid arrangement. Streets run east and west, while avenues typically run north to south. However, the grid is interrupted in several areas to account for inland canals.
What to Expect During Rush Hour in Port Orange
Many people commute from Port Orange to nearby Daytona Beach. As a result, I-95 can see significant traffic during rush hour. By planning a commute carefully, though, drivers can reduce the hassle of being on the road.
Port Orange's rush hour starts showing volume around 6:00 a.m., with traffic peaking between 7:30 and 8:00. Drivers can significantly cut their commute time if they travel between 8:30 and 9:00.
On average, however, commute times for people who live in Port Orange are not very onerous. In a survey of commuters, the largest group reported a commute time between 20 and 24 minutes. The next largest groups had commute times that ranged from 10 to 20 minutes.
While rush hour traffic is most common Monday through Friday, make extra time for traffic on the weekends when heading towards the beach. This is especially true during winter, which brings many seasonal residents to the area.
Parking in Port Orange
When heading out for dining, shopping, or a day at the beach, it's important to know what parking options are available. There are many free lots associated with businesses in the area. However, look into restrictions before parking. Some only provide free parking for customers. Others have time limits before car owners need to move their vehicles.
Residents heading out to the beach for a day can park in one of several city parking lots. Volusia County also has one unusual parking feature: cars drive and park on the beach. There is a $20 annual fee for beach driving. When parking on the beach, look for the teal-painted posts. Avoid the driving lanes. Always be sure that you are at least 15 feet from dunes or seawalls in urban areas and 30 feet away in conservation zones.
Always avoid parking within 15 feet of fire hydrants when street parking in Port Orange. It is also illegal to park on sidewalks or to park vehicles in front yards. When parking on undivided streets in neighborhoods or subdivisions, look for other vehicles before choosing a spot. Cars parked on the opposite side of the street must be at least 30 feet away to allow emergency vehicles to pass.
Other Helpful Things to Know About Driving in Port Orange
As previously noted, Port Orange allows the public to drive on the beaches. Be careful to check the tides before parking or leaving a vehicle. Beach driving ramps vary by season. Check the map to see where drivers can get on and off the beach. Make sure you limit your driving only to designated areas. Driving areas are designated with wooden posts and signs. Observe speed limits when driving on the beach. In areas that are not considered driveable, the sand may be hiding vulnerable turtle nests. Stay far back to avoid disturbing them.
During the area's tourist season, road congestion is common—exercise caution on busier roads. Port Orange often gets overflow from Daytona Beach during major events like Bike Week. Keep an eye on the calendar to predict when roads will be busiest.
The congestion can also lead to many people taking shortcuts through residential neighborhoods when trying to access the I-95. The Cross Creek and Sunset Cove neighborhoods are especially popular with those trying to avoid the more congested streets. These neighborhoods both have 25 mph speed limits and police patrols ensure they're followed, especially during rush hour.
Get Around With Ease in Port Orange, Florida
The Sun Coast has a lot to offer those who move to Port Orange. While driving can cause stress to some during the area's busy season, the destination is more than worth it. Take time to learn the road rules, and driving in the area will become much easier. By learning the best roads to travel and what to expect throughout the day and the year, Port Orange residents can easily get where they want to go. Don't have a car? Don't worry—Port Orange public transportation has residents covered.