Emotional Benefits of Owning a Home
Posted by Kevin Kling on Monday, March 27, 2023 at 9:34:20 AM
By Kevin Kling / March 27, 2023
Comment
There are many financial benefits to owning a home, but it should not go without saying that the emotional aspects of homeownership are also very important. Many of us started as renters, or continue to rent homes and condos, but know that there is long term value in owning real estate. So while buying a property can serve as an asset and potentially have a lower mortgage cost than a rental rate, here are some of the emotional and personal reasons to buy a home or condo: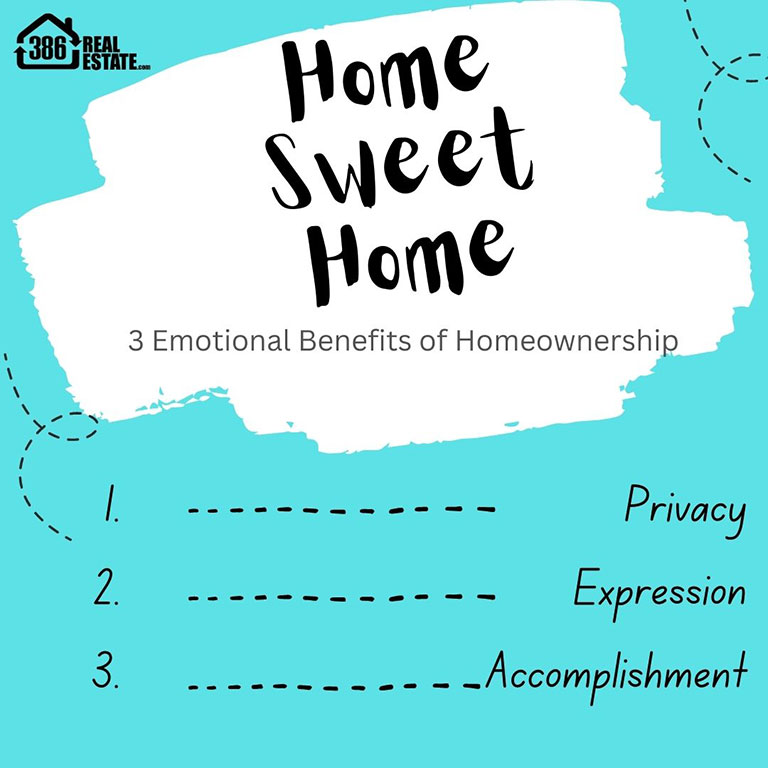 Privacy
Whether you are being monitored by security cameras at an AIRBNB or being interrupted by a landlord for maintenance checks etc., renting property does not always offer a high level of privacy. But homeowners have the peace of mind in knowing there won't be unwelcome intrusions and can truly enjoy their private lifestyle.
Personal Expression
When you own your home or condo, you get to decide if you want bright green or yellow exterior paint, pink flamingos, or a hardscape yard. Unless you live in an HOA, but that's another story. But homeownership means having the freedom to decorate, paint, redesign as you see fit, and that fits you.
Accomplishment
More than 75% of the citizens in our country consider homeownership as part of the "American Dream". Due to many factors, not everyone can qualify to purchase a home or condo, so when you are able to accomplish this goal, it should be a point of pride.
If you are ready to find your Home, Sweet, Home, please contact us and we will find the perfect property for you!