Energy Saving Tips For Your Florida Home
Posted by Kevin Kling on Friday, April 9, 2021 at 9:54 AM
By Kevin Kling / April 9, 2021
Comment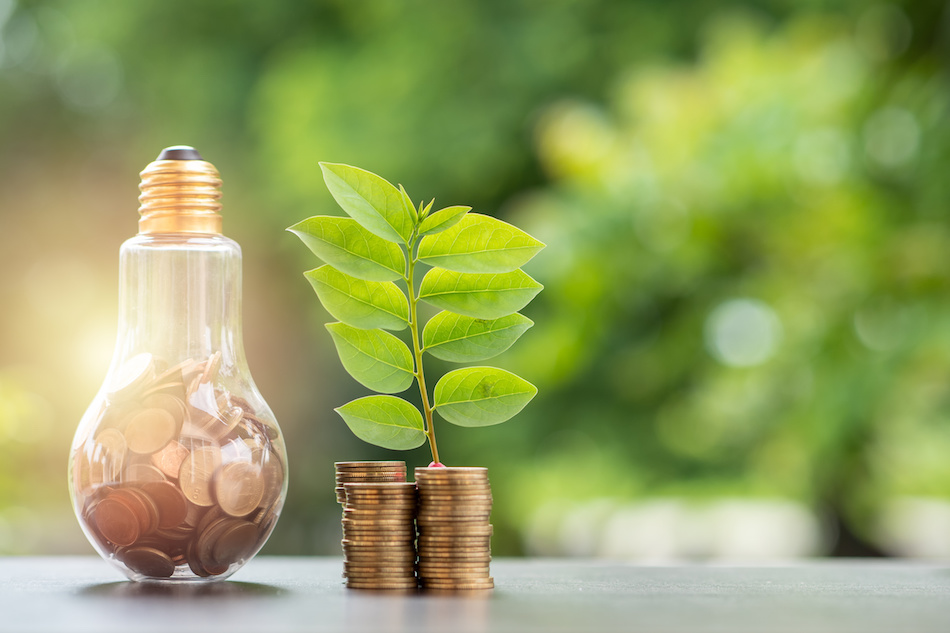 According to the U.S. Department of Energy, the 113 million residences in the United States use approximately 22% of the total energy consumed in the country. The problem is, much of this is wasted in leaky ducts and windows, out-dated appliances, and other over-looked energy inefficiencies around the home. The average yearly household energy expenditures run around $2,000, but through a few simple steps, you can save 25% or $500. I don't know about you, but I think I could find a better use for those savings. Here are some of the easy ways to decrease your home energy use and put a little extra money in your pocket.
Determine Where Your Home Can Improve With an Energy Audit
Play private detective and perform a preliminary audit yourself, or enlist the help of a professional. In some parts of the country, private installers conduct home assessments on behalf of energy companies. Some suppliers will underwrite all or a portion of improvements like additional installation as a way to help reduce demand on the power grid. Check with your local electric company for details.
Some incentives are also available to homeowners who wish to install solar panels. Local governments sometimes offer tax incentives for energy-saving home improvements. Other options include investing in community solar or wind farms to qualify for select power company rate reductions.
Be sure to investigate all your options.
High-ROI Energy Efficient Home Improvements
You're aware of how to same by reducing consumption. But you can also save on your energy bill by creating a more efficient, more comfortable environment. Here are 7 of the best high-ROI energy-efficient home improvements to do just that:
Check your Insulation: It's a relatively simple job to boost the R-value of attic insulation. Add additional blown-in insulation, or replace old batt insulation in the walls and under the roof rafters. Although it can be a DIY job, professional installation is usually worth the peace of mind as well as the cost.
Add reversible ceiling fans to improve air circulation and indoor air quality as well as to reduce the need for air conditioning and heating. Open your windows for fresh air during moderate weather.
Replace older lighting with efficient new fixtures. LED bulbs not only use much less energy to supply the same amount of light, but the bulbs last longer as well. They may initially be more expensive, but over the long term, you'll save a lot.
Locate and seal air leaks: Finding the source of air leaks may take a bit of work, but if you can feel a draft, you'll know that both heat and cold air can find their way from outside to indoors. Check weather-stripping at doors and windows, and replace it if it's cracked or brittle. Caulk around plumbing pipes and wherever there are penetrations for utilities, including in the attic.
Consider replacing older windows. Look for not-only thermo-pane double glass, but also low-E and tinted options too. If you're not ready to replace windows, consider window film or insulated interior shades. Hang drapes of install blinds to help alleviate heat loss and solar gain.
Replace water-guzzling toilets, faucets and shower-heads with low-consumption modern fixtures;
If you're contemplating a bathroom renovation, consider energy-efficient improvements such as an electric, thermal heat mat under the floor, a manually-operated electric towel warmer, and a combo ceiling light, vent and heat lamp. A bit of luxury can be surprisingly economical.
Finally, your Florida home will also benefit from strategically-placed trees and shrubbery to provide shade, temper the sun and keep your home cooler during the summer.
Easy Strategies to Lower Your Energy Bills
Install a programmable thermostat to lower utility bills and manage your heating and cooling systems efficiently.
Air dry dishes instead of using your dishwasher's drying cycle.
Turn things off when you are not in the room such as lights, TVs, entertainment systems, and your computer and monitor.
Plug home electronics, such as TVs and DVD players, into power strips; turn the power strips off when the equipment is not in use—TVs and DVDs in standby mode still use several watts of power.
Lower the thermostat on your water heater to 120°F.
Take short showers instead of baths and use low-flow shower heads for additional energy savings
Wash only full loads of dishes and clothes.
Air dry clothes.
Check to see that windows and doors are closed when heating or cooling your home.
Look for the ENERGY STAR® label on light bulbs, home appliances, electronics, and other products. ENERGY STAR products meet strict efficiency guidelines set by the U.S. Environmental Protection Agency and the U.S. Department of Energy.
Why Invest in Energy-Efficient Upgrades?
Not only do smart upgrades help to lower your energy bills, they also help utility providers keep pace with population growth and provide better, more reliable power and water to area residents and businesses. That, in turn, benefits the entire planet. The goal is to always keep a balance between supply and demand, especially during peak hours and seasons.
These are just a few tips to save some energy and money as the Summer heats up and the air conditionings are turned down, and remember, whether you put your savings away or splurge on something nice for you and the family, saving energy is worth it.