First-Time Homebuying Checklist: 6 Things to Do Before Buying
Posted by Kevin Kling on Monday, August 1, 2022 at 4:31 PM
By Kevin Kling / August 1, 2022
Comment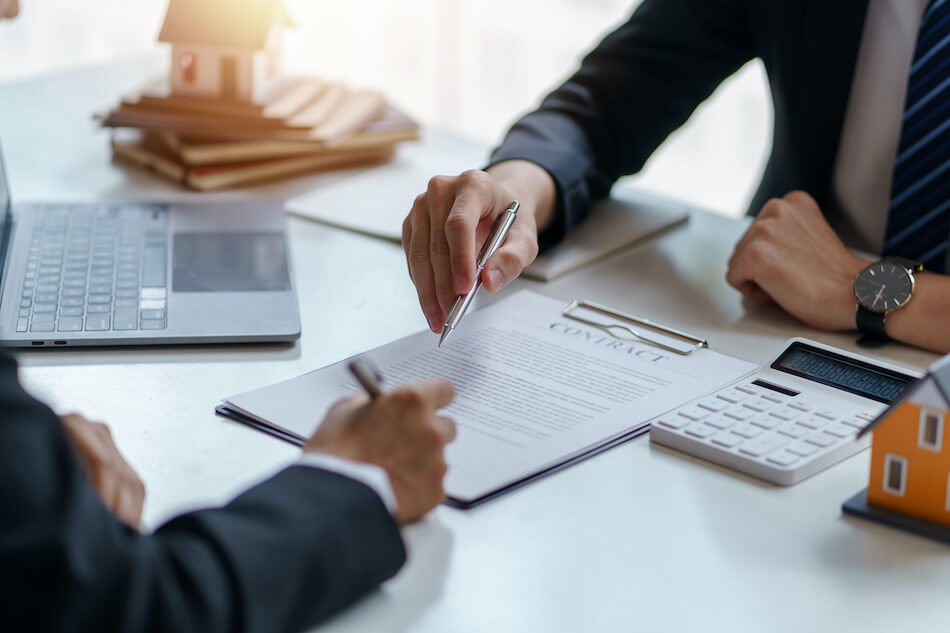 Purchasing a house is a significant investment. The process can become daunting, confusing, and expensive with inadequate preparation. Planning and arming yourself with enough knowledge is crucial to success when it's time to buy. Sticking to a detailed checklist allows first-time home buyers to worry less and spend more time enjoying their dream house.
For informational purposes only. Always consult with a licensed real estate professional before proceeding with any real estate transaction.
Look at Your Credit Report
Some of the most common home buyer questions are related to credit scores.
Your credit score partially determines your interest rates. The higher the credit score, the better the interest rates.
Whether you're buying a condo or a single-family home, you should strive to understand your credit report well. Review the three free credit reports to know where and why your credit stands. Errors or past due accounts forwarded to collections are liabilities that can cause roadblocks for your home loan application. Contact your creditor and establish a way to sort it out if you notice any of these anomalies.
If you plan to take a mortgage, consciously work on your credit score. Your credit score is based on the overdraft-protection amount, credit card limits, any other credit line available to you, and the amount you use. Work to pay down and plan for a credit utilization ratio of 30 percent or below.
To improve your credit, keep your credit balance to the minimum and pay down your debts. Consider signing up for a credit monitoring service, as you will get notifications when your credit scores change.
Create a Budget
When calculating a house purchase budget, you do not only consider how much you can afford for a house but the recurring costs like bills when you own the property. The three primary expenses that come with homeownership are property taxes, insurance, and mortgage. However, other expenses include utility bills and possibly homeowners association fees. It will be wise to also set aside some cash regularly for unexpected repairs and maintenance.
Establish Your Wants and Needs
Getting a house at your ideal address and location can become an uphill task, so you may need to start scouting the best neighborhoods in your city. Walk and drive around your dream area at different times, both night and day, to get a feel of what you like or dislike. It will also help to visit during different seasons and weather climates.
After establishing where you would be comfortable living, narrow down to your preferred type of house. You may not get to tick all the boxes of your dream house, so consider what you can compromise on and the deal breakers. Consider what you like about your current residence or where you have lived. This will inform your list of wants and needs.
Provide Proof of Income & Net Assets
Having proof of stable income is crucial as potential lenders will use it to decipher your overall risk and interest rates. Lenders evaluate your monthly income by looking at a two-year employment history.
When assessing your application, mortgage lenders look at your last two months' bank statements. Your overall financial health and liquid funds play a role in determining how much you can afford to borrow. If you have other assets and consider making deposits into your savings or checking accounts from other investments, do it before the two months window for the funds to season.
Avoid new loans or credit accounts at this point, as any of those activities can lower your credit rate.
Compare Products from Different Lenders
When shopping for a mortgage, you should have established a comfortable payment plan, how much you deposit, and areas you can afford.
Look at the mortgage rates from different lenders and consider the various types of mortgages on the market before locking in your rate. Consider your previous experience with the lender if you have any.
Do not focus on the quotation only, but on all the mortgage terms. Pay attention to late fees, estimated closing costs, prepayment penalties, or other benefits. Sometimes, a loan with a higher rate may give you more favorable terms, hence the best pick.
Seek Pre-approval
Once you establish a lender, request a pre-approval. This is an official letter from the lender stating the loan amount you can qualify for. Besides helping you make informed financial decisions, a pre-approval helps in bargaining and eases the mortgage acquisition process when the time comes.
A pre-approval expires after 90 days. Stick to your budget even after receiving a pre-approval and keep paying your debts to avoid disqualification at the last minute.
Stick to These Tips When Buying Your First Home
The tips above will place you in a prime position to shop for a house with confidence. With the proper knowledge and tools, your dream home is just a few steps away.
For informational purposes only. Always consult with a licensed real estate professional before proceeding with any real estate transaction.