Florida Condos with No HOA or Monthly Fees
Posted by Kevin Kling on Wednesday, June 7, 2023 at 2:06 PM
By Kevin Kling / June 7, 2023
Comment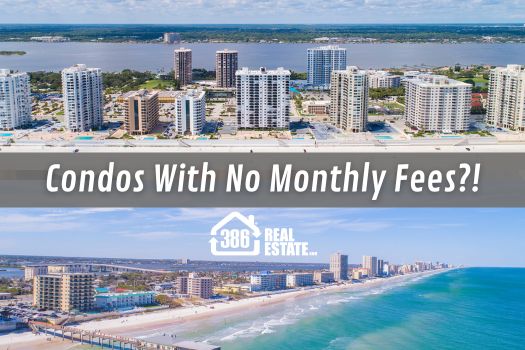 If you're looking for a Florida condo with no HOA, well, you're probably not in luck. While there may be condos with very low condo association fees, there will always be some cost associated with the upkeep and maintenance of each condo building across our state. Unlike with a single family home where the ongoing expenses for maintaining the quality, safety and integrity of the property are solely with one owner, a condo complex shares this cost among all owners in the complex. Often when condo buyers get "sticker shock" at a monthly condo fee, they may not realize all that is included in that fee. Let's explore what is included in many condo associations or HOA fees.
Building Insurance
Building Insurance is the largest factor in the condo fee amount. It is important for the building to have insurance to ensure that each owner's property is protected in case of an unforeseen circumstance. And while insurance rates for single family homes can vary, most insurance premiums would be $2,000+ a year or nearly $200 per month, which is a consideration some condo buyers don't always take into account when moving from a home.
Exterior Paint / Roof / Common Area / Lawn / Pest Control
These types of ongoing maintenance items can be expensive, especially the painting of the exterior of the building and the roof. But these important tasks are meant to keep the overall property looking well-kept in order to maintain property value for all owners. For traditional homes, this type of maintenance would have a recurring cost of $100- $200+ per month.
Sewer, Trash, Water
Sewer, trash and water are expenses you would find at any property, but in most condos, they are included within the monthly maintenance fee. For traditional homes, this could be $75 - $100 per month.
Swimming Pool, Club Room, Fitness & Other Common Areas
One of the best things about living in a condo, besides the low maintenance living, is access to common areas such as indoor and outdoor swimming pools, spas, saunas, fitness rooms, libraries, tennis, pickleball, boat docks, billiards, club rooms and more. Depending on how many amenities a condo building has will affect the overall expense incurred to upkeep these areas.
As you can see, there can be a lot included in a monthly fee. If you would like more information about specific condo buildings and what is included in their fees, please contact us! And definitely let us know if you find a condo with no HOA fees!
Condos with Low Monthly HOA Fees