Florida Home Values Top New York
Posted by Kevin Kling on Friday, September 29, 2023 at 2:16 PM
By Kevin Kling / September 29, 2023
Comment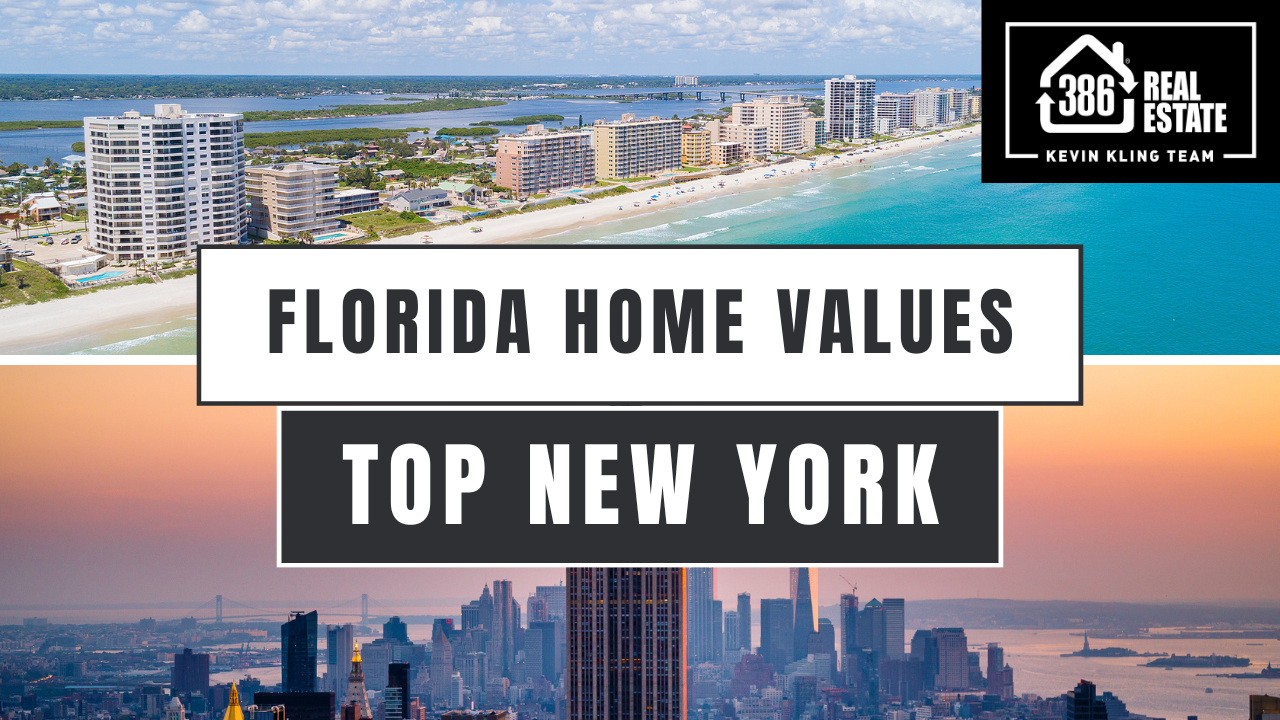 The three syllables in the word Florida may make it difficult to parody Frank Sinatra's classic crooning over the Big Apple, but someone needs to sing as home values in the Sunshine State have now risen above those of the Empire State. Yes, the news has quickly spread that a 2023 analysis of home values nationwide ranked Florida as number two in the country for total real estate value, jumping New York and sitting cozy behind California.
The high demand and value of new construction, coupled with rising home prices across the state of Florida have created this surge we are seeing. Now, of course, this study used automated valuation techniques to produce an appraisal of every property across the state. So while Florida is not quite top of the list yet, prices are increasing for homes and condos. In fact, the study also found that of the top six metros where housing gained the most value since the beginning of the pandemic, four of them were in Florida: Tampa, Orlando, Jacksonville, and Miami.
The good news for Central Florida real estate buyers is that the Daytona Beach area is still more affordable than those larger metros mentioned above. Start your search for a beach property or find a home in award-winning school zones along our World Famous coast. Contact us for professional real estate assistance.