Florida Hurricane Season Preparation: How to Protect Your Home and Household from Hurricanes
Posted by Kevin Kling on Wednesday, April 7, 2021 at 1:08 PM
By Kevin Kling / April 7, 2021
Comment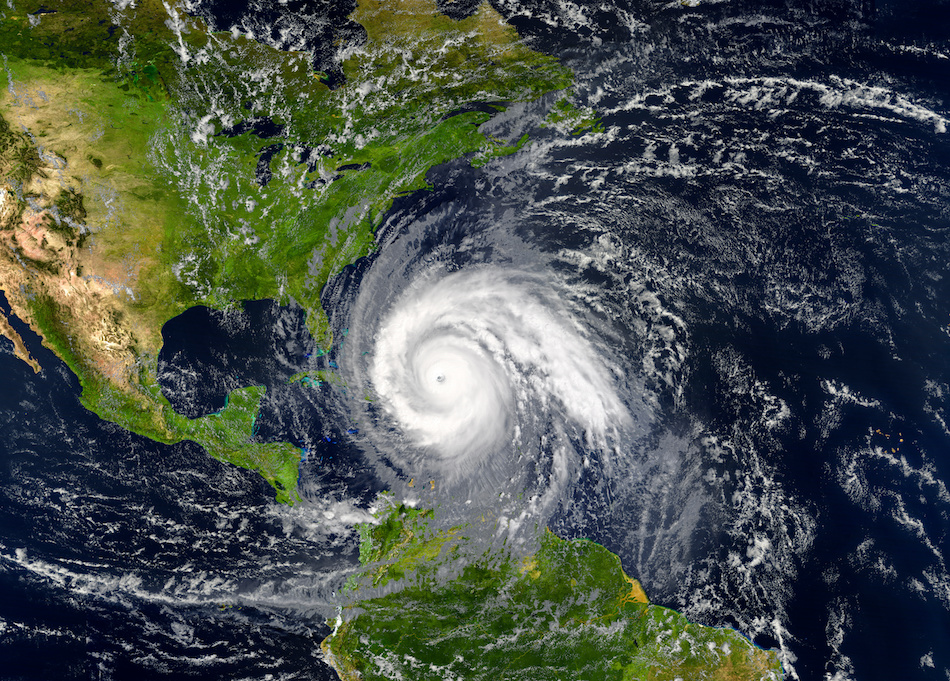 Hurricanes threaten Florida's coasts every year. While most pass by without damage, some storms are more severe and can cause wind damage, flooding, and extended power outages. While the storms themselves are unavoidable, Florida homeowners can keep themselves safer and more comfortable with some preparation before storm season begins. Here are things to take care of before hurricane season's official start on June 1.
Weatherproof Your Home
When your home is in good repair, it cuts the chances of severe damage when a storm occurs. There are several things you should regularly inspect to catch issues early and correct them.
Have Your Roof Inspected
Have your roof inspected to see whether it is time for repair or replacement. Missing or damaged shingles, issues with the flashing, or wear around pipes and vents are all problems that can let water inside. Roof damage can also be seen in signs like blistered or peeling exterior paint and water stains inside the house. Roofs that are already stressed can let wind and water in, leading to more serious damage than might otherwise occur.
Check your home insurance policy to see what your coverage says about the home's roof. Many policies now require more frequent roof replacement to protect your home.
Clean Your Yards & Gutters in Advance
Make sure that your gutters are intact and clear of debris. When the gutter is clogged with leaves or twigs, it can't do its job of directing water away from the house.
Spring is a good time to go around the yard and inspect any nearby trees for potential problems. Dead trees, overburdened branches, and other issues can contribute to flying debris when a storm hits. Ensure that any trees in the yard are trimmed to keep them from damaging your home or car.
Most of us like to have some outdoor seating to enjoy breezy summer nights. It's also not uncommon to store bikes, kayaks, and outdoor toys and games in the yard. Before a storm comes, have a plan for where these items can be stowed to prevent them from being picked up by high winds. Even a Category 1 hurricane can have wind speeds of 74 to 85 miles per hour, which is more than enough to send lawn furniture flying.
Board Up Windows & Reinforce Exterior Doors
Consider how you will protect large windows from projectiles during a storm. Although some people advocate taping windows, this will not protect against breakage. Storm shutters are a home improvement that makes it easy to protect windows all season long. You can also consider buying sheets of plywood in advance and cutting them to window size at the beginning of the season. This protects against shortages when a storm is on the way. Invest some time or money into preparing your window shutters for hurricane season, whether you plan to use plywood or install an automated system for covering your windows.
Reinforcing exterior doors can also help keep water and storm debris out, and all doors should have three supportive hinges and a deadbolt to protect your home from the elements. This will help keep debris out if your area is subject to flooding from excessive rains or storm surge.
Have a Wind Inspection Done on Your Home
When hurricane season is approaching, it is important to prepare your home for the storm season. My Safe Florida Home is a website that offers more information about wind inspections and how to schedule a free inspection.
This program was started by Florida to help homeowners identify weakness in their home and correct the problems before a storm hits the area. The state is hoping that these preventive measures will reduce the amount of damages and save lives if another storm hits.
Town Park homes built by the Johnson Group offer a safe room for your protection during a Florida storm. Call Kevin to learn more about this unique safety feature offered by a local builder in Port Orange, Florida.
Stock Up on Hurricane Supplies
After a hurricane, it is not uncommon for electrical lines to be torn down, leading to multi-day power outages. Damage to municipal water systems can lead to water that is at least temporarily unsafe to drink.
Homes where residents have prepared for these possibilities are places where people can often stay comfortably even when services are not available. It is recommended that people in Florida stock up on hurricane supplies early in the season to have what they need on hand. Common supplies include:
Non-perishable food. This can include canned foods, pasta and rice, instant coffee, and powdered drink mixes. Households with pets should also have adequate pet food. Pack a manual can opener along with any canned goods.
Water storage containers. If buying pre-bottled water, keep the supply out of direct light and rotate every two years. Those who bottle water at home in cleaned containers such as two-liter bottles should rotate their supply every six months.
Flashlights. Have one for every family member. Check the batteries once a month to make sure they are all operable and keep extras on hand.
First-aid kit. A quality kit can take care of minor injuries at home.
Cash. ATMs and credit card processing devices may not be working, so Floridians will need cash for any shopping after the storm.
Household cleaning supplies. Storm surge and excess rain can cause flooding. Having supplies on hand like cleaners, mops, and paper towels can help.
A camp stove or outdoor grill. Be sure to use these for cooking only outdoors.
Prescription medicine. Many prescribers are willing to prescribe an extra month of supplies for emergencies.
Homeowners should also keep supplies that are relevant to their specific household's needs. For instance, someone with a baby at home may wish to stock up on ready-made formula that does not need water added.
Make a Plan for Hurricane Season
While many preparations can be made at the beginning of the season, it's also important to know what to do when a storm approaches. Learn what your home's evacuation zone is so that you know when or whether you may have to leave. Find the routes to the nearest hurricane shelters. Have a list of tasks to complete when a storm is close and a list of important phone numbers such as the power company and the doctor's office.
While big storms can be scary, good advanced preparation can make it easier to weather them. A little planning now can mean a far more comfortable time later on. Knowing what you'll do when a storm comes is also very good for peace of mind. Each year, by being sure you and your family are prepared early to cope with any storms that come, you can be more sure that you'll get through them safely.