Types of Hurricane Shutters for Your Florida Home
Posted by Kevin Kling on Thursday, April 8, 2021 at 3:47 PM
By Kevin Kling / April 8, 2021
Comment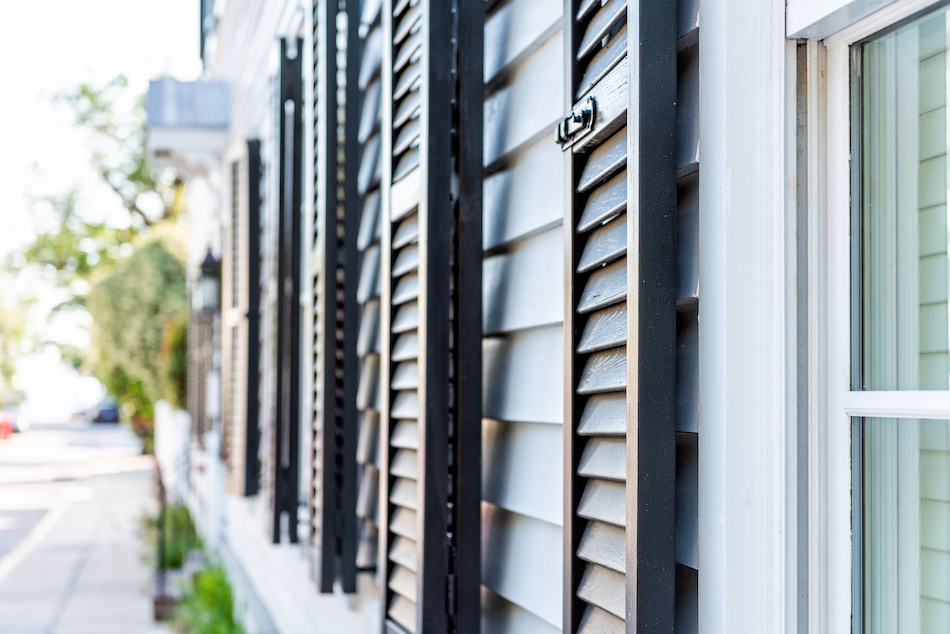 When living in Florida, hurricanes are just a fact of life. Before hurricane season hits, it's important to consider effective long-term hurricane safety options for your Central Florida home in the form of hurricane shutters and other window coverings. Hurricane shutters can be inexpensive and are invaluable protection for your home and family. These shutters can withstand hurricane winds as well as flying debris.
This is important because once hurricane-force-winds breach a window or door, immense pressure is placed on the rest of your home's walls and roof. This could lead to immense structural damage—or worse if you and your family are inside the home.
Different Types of Hurricane Shutters
When it comes to hurricane shutters, there are several options, from high-end Bahama-hurricane shutters to installing hurricane glass windows and even the old plywood technique. There are pros and cons for each option outlined below to help you make the best decision.
Storm Panel Shutters
These shutters can be steel or aluminum and are attached to the walls around your doors and windows. They can be installed on bolts or tracks with corrugated panels that overlap each other for maximum protection. There are several different styles, but their general maintenance and cost are the same. These shutters are extremely durable with other benefits, including a relatively low cost ($7-8 per sq. ft) and the ability to remove them so as not to diminish from your home's exterior.
Some drawbacks to this system would be the size and weight of these panels, requiring a large storage space. They are also quite cumbersome, making it difficult for a single person to assemble and disassemble. Also, take caution, as these panels often have sharp edges and require about 15 minutes per window for pre-storm preparation.
Accordion Shutters
This type of shutter system is installed around windows and doors and is a permanent fixture on your home's exterior. They unfold like an accordion to completely cover and protect during a storm. The benefits of this type of shutter are the obvious quicker preparation time (15-20 minutes for the whole house) and the ease of the preparation itself, even being operational from inside the home. The disadvantage is a possible bulky look that detracts from the aesthetic of your home, and also, because of their wheel-based system, they have the potential to break easier than other options.
Bahama Shutters
This option is a one-piece louvered (horizontal slats angled downward to allow light and air in) shutter that is also permanently attached to the exterior of your home at the top of the window. They are also easily and quickly readied for a storm and work as a good source of shade and privacy even when open. The disadvantages of such a system are that they are only available to protect windows. They are considered less durable than many other options, and they can be as costly as $30 per square foot of window space.
Colonial Shutters
Colonial shutters, like Bahama, are louvered but are instead in two pieces on each side of a window frame. They fold together in storm preparation and, also like the Bahama style, are considered an aesthetically pleasing option that is permanently attached. This still may take longer to assemble, as they require a center rod or storm bar to be locked in, bringing the home preparation time to close to 1 hour depending on the number of windows. They also do not protect doors and are not considered the most durable option.
Hurricane Glass
Hurricane glass is often used in this area when building new homes. Like a car's windshield, the glass can withstand high winds and debris using a durable plastic-like layer that will allow parts of the glass to crack but not actually allow anything to penetrate. This is a great option for new homes and those being built, but due to older building regulations and requirements, older homes would require new window frames before installation. Because of this and the need for this to be done professionally, the cost can be quite high, at around $50 a square foot. This glass does, however, eliminate the need for shutters in general.
Plywood
This, of course, is the most inexpensive option, but it can easily be the most time-consuming, taking over an hour per window of prep time. If you choose this option, make sure to do it correctly and check that you have the necessary amount of 5/8 inch plywood ahead of time. You don't want to be fighting the crowd at a home improvement store as a storm approaches. Use one of these two options:
Barrel-Bolt Plywood Shutters
Use on concrete-block stucco homes that have windows inset at least two inches from the exterior wall.
Buy 3 or 4-inch barrel bolts, enough for one bolt for a minimum of every 12 inches of plywood.
Cut the plywood sheets to size for each window, allowing for a snug fit in the inset.
For larger windows or sliding doors, attach two pieces of plywood together with 2x4s or a piano hinge.
Attach bolts to plywood, mark where you need the holes to be drilled in the concrete stucco.
Drill holes in marked spots in the concrete stucco.
When a storm approaches, fit plywood into the inset as tightly as possible. You don't want the wind to get under the shutter.
Overlapping Plywood Shutters
If your windows do not have a 2-inch inset, plywood shutters can overlap.
Cut the plywood sheets to size for each window, allowing for an overlap of at least 4 inches. Label each panel.
Drill corresponding holes in the plywood and walls. Use a 1/4-inch drill bit for the wood. Use a masonry bit or a carbide-tipped bit for concrete or stucco walls.
Hammer 1/4-inch lead sleeve anchors — not plastic — into the holes in the wall. The anchors should be at least 2 inches long.
When a hurricane threatens, use tapping screws at least 2 inches long to bolt the plywood in place.
Roll-Down Shutters
From the cheapest to one of the most expensive, this shutter option offers great protection and convenience but with a larger price tag. These shutters attach to the top of the window and roll up when not in use to be stored in a small enclosed box. They can be lowered manually or using a push-button automatic system. These, again, are very strong and easily the quickest option to get your home storm-ready. Take into consideration the need for a battery backup system for these shutters in the event of a power outage.
This is not an all-inclusive list of hurricane shutter options, and the pricing and availability of each vary depending on home and season. Still, hopefully, it gives you some ideas and helps you decide what option is best for your Central Florida home.
The Importance of Choosing Good Window Shutters for Hurricanes
As you consider which type of window shutters to have for your home, evaluate your budget to know your options. Good window shutters for hurricanes will protect your home from the elements and help prevent damage to your windows in the event of a hurricane. You will want to know how much the window shutters cost and how easy they are to install if a hurricane is coming. You may choose shutters permanently installed on your home and only need to be closed to be put into use.
Hurricane shutters can also be plywood, which you will have to install before the storm comes. Think about your physical ability and how much time you usually have as a warning before a hurricane arrives. Window shutters for a hurricane will keep you and your property safe in the event of a hurricane and should be used throughout the hurricane season.