Florida Real Estate Is Still The Best Investment
Posted by Kevin Kling on Sunday, April 11, 2021 at 8:19 AM
By Kevin Kling / April 11, 2021
Comment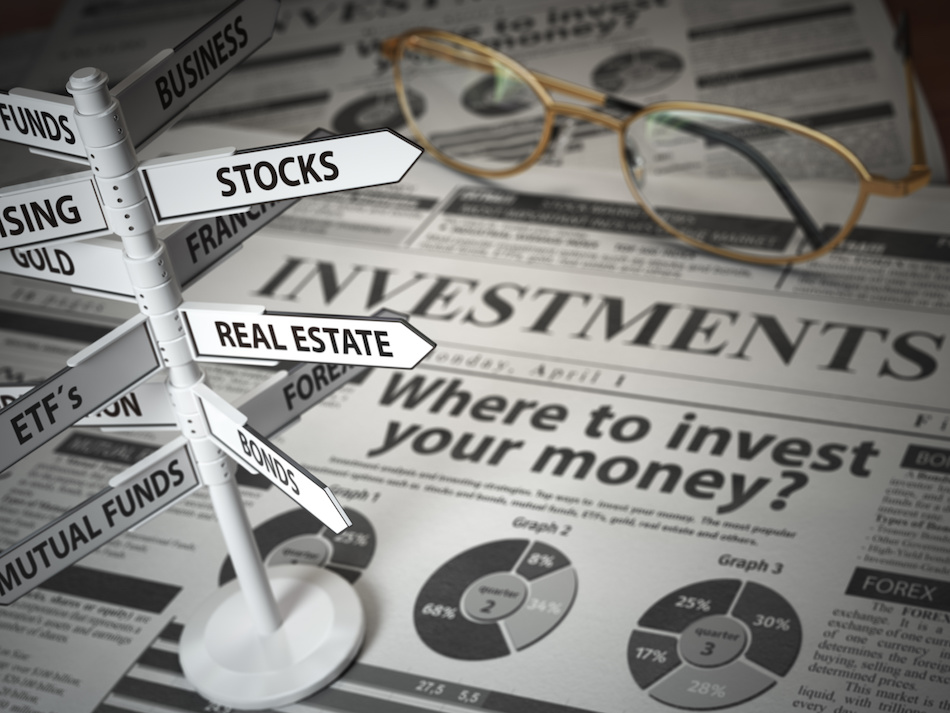 According to a recent study, more than 1 in 4 Americans believe real estate is the best investment for assets they will not need for a decade or more. This same study found that just 17% of Americans would consider the stock market for long-term investment compared to 27% for those buying investment properties.
This survey has been conducted for the previous three years, and this is the first year in which real estate investment has garnered the top spot. With the vast improvements we have seen in our Daytona Beach area real estate market over the last two years, this comes as no surprise. Interest rates are still at all-time lows, and the fact that many of the distressed properties that attract cash buyers have diminished only points to further stabilization of real estate values in the future.
For informational purposes only. Always consult with an attorney, tax, or financial advisor before proceeding with any real estate transaction.
Popular Types of Real Estate Investments
Before you commit your cash for a real estate investment, you should know the basics. There are only three main types of real estate, but numerous sub-categories exist, and each has different rules and considerations.
Residential Real Estate
Homes, duplexes, and small multi-family residences are what most small investors consider viable. They carry the least risk for investors with limited funds, and they are easily available in most markets. A single home is typically the easiest to maintain, rent, or sell. Many budding real estate investors think of keeping a first home as an investment property when it is time to upgrade to a larger home. That can be a great way to gain your first investment property.
Residential investors normally buy with the intent of renting the property for a limited period of time and selling at a profit when it is advantageous. You should understand the costs involved and the tax ramifications at the outset, no matter what your timeline may be.
Property can be leased on either a short-term (as a vacation rental) or long-term (typically a year or more) basis, either furnished or unfurnished. Because real property appreciates over time, the risk is minimal, even though there are always maintenance and repair costs, as well as taxes, insurance, and marketing fees involved with either renting or selling.
Even though property flips were popularized a decade or so ago, it's not as easy as the television shows would have you believe. Before buying a distressed property or a home needing major renovation, an investor should have at least basic design and construction knowledge, an understanding of market trends, a detailed cost estimate, and a firm budget. Profit from a house flip can be minimal, not normally more than about 10-12% over cost.
Commercial Real Estate
Office buildings, warehouses, industrial parks, strip centers and small shopping malls, restaurants, stand-alone specialty property—such as gas stations or medical clinics—are all possible commercial investments.
If you're interested in acquiring a commercial building for other than your own use, the best course is often to become part of an investment group that allows you to share ownership, as well as carry costs and risk, with others. Commercial property is one of the best possible long-term investments, but it requires deep knowledge, and the learning curve can be steep.
Raw Land
Undeveloped land is a limited resource. Because no new land is being made, buying land in the path of development can bring high returns. But it also requires in-depth knowledge and is not often a choice for single investors or those with limited funds. Farm or ranch land or oceanfront and lakeshore property is a less risky investment but should not be considered a risk-free proposition.
Invest in Florida Real Estate Today
The best advice if you want to invest in real estate is to learn as much as you can, do your due diligence, obtain the best advice possible and consider carefully the amount of money you have to invest. Make wise decisions that are in line with your personal goals.
If you are considering purchasing a home or condo in the Daytona Beach area, call Kevin at (386) 527-8577, and we can point you in the right direction. We are happy to help!
For informational purposes only. Always consult with an attorney, tax, or financial advisor before proceeding with any real estate transaction.