Florida Reverse Mortgages: Is a Reverse Mortgage Right for You?
Posted by Kevin Kling on Tuesday, April 6, 2021 at 10:35 AM
By Kevin Kling / April 6, 2021
Comment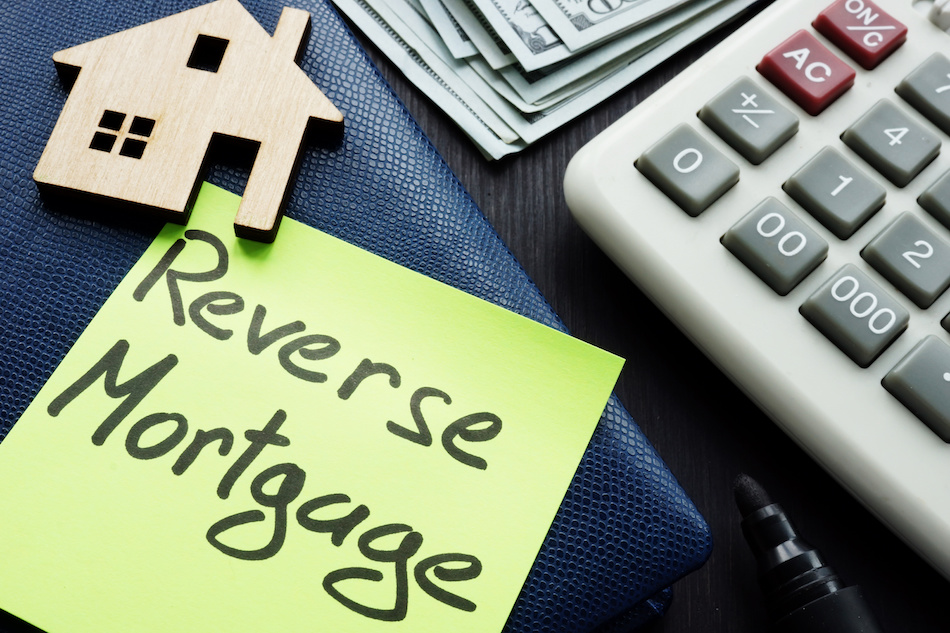 A reverse mortgage was originally intended to help retirees live comfortably during their retirement years. This type of mortgage was intended for individuals over the age of 60. Now, these reverse mortgages are being used for another reason: to help stop the foreclosure process. No matter your reasons for pursuing a reverse mortgage, here are some considerations about reverse mortgages to consider before initiating the process.
For informational purposes only. Always consult with a licensed mortgage or home loan professional before proceeding with any real estate transaction.
What is a Reverse Mortgage?
A reverse mortgage is a way for Florida homeowners to take out a loan using their home as collateral. The individual continues to live in the home and does not have to make mortgage payments. The mortgage is paid back once the person moves out of the home and sells it. The homeowner must maintain the home and all yearly taxes paid for by the homeowner.
It can be a way to use your home's equity to improve your current standard of living financially. The loan grows over time as interest and fees are added every month. For Florida homeowners running short on cash each month to meet obligations, a reverse mortgage can allow the homeowner to access the equity without moving. You remain in the home indefinitely, as long as the home is your primary residence.
Who Qualifies for a Reverse Mortgage?
There are several qualifications that you must meet to secure a reverse mortgage. The homeowner must be 62 years old or older, and the home must be the homeowner's primary residence. The home should not have a mortgage on it or a mortgage low enough to pay off with some reverse mortgage proceeds.
The home must be in decent shape, and the homeowner will need to set aside money from the reverse mortgage for repairs. Counseling is mandatory before a reverse mortgage is approved to ensure the homeowner understands the contract they are getting into. Federal debt, such as income taxes and student loans, must be paid for out of the reverse mortgage, or it won't be approved.
Pros & Cons of Getting a Reverse Mortgage
Are you considering a reverse mortgage? A few things to consider and review have been listed below:
Advantages of Getting a Reverse Mortgage
There are several pros and cons to consider when getting a reverse mortgage on your existing home. If you are struggling every month with finances in your retirement, the stress relief from securing a reverse mortgage can make a big difference in your life. When you get a reverse mortgage in Florida, you don't have to worry about moving from your home. You don't have to sell the property to reap the benefits of building up equity in your home over the years. Even if the loan balance of your reverse mortgage goes above the fair market value of your home, you don't have to worry about it.
Disadvantages of Getting a Reverse Mortgage
On the negative side, getting a reverse mortgage requires paying certain closing costs to secure the loan. As you are taking out a loan against your home's value, this will reduce any inheritance you plan to leave to your heirs. If you don't keep up with taxes on your property, the home can still be foreclosed upon. To decide whether to secure a reverse mortgage, consider the fees for closing costs and how long you expect to remain in your home. The longer you plan to live in your home, the more beneficial it is to get a reverse mortgage.
A few other considerations are highlighted below:
Reverse Mortgages have high fees that can go up to 7% of the loan amount. Fees may exceed $15,000.
The fees are high enough for some lenders to talk you into the loan if it is not completely necessary.
A reverse mortgage can make it very difficult to leave the property to your loved ones.
A reverse mortgage allows you to tap into the value of your home without having to leave or sell it. Your heirs will have options when it comes time to manage your estate. Heirs have the opportunity to pay off the reverse mortgage and then sell the property outright. When you are struggling financially consistently, tapping into your home's value makes sense. You will need to meet the criteria, which may entail paying off some debt to secure the mortgage.
Remember that there are closing costs associated with the loan, and you will not have to make loan payments each month. It is a viable option for people who qualify for a reverse mortgage and do not want to stress about money every month.
Choosing the right mortgage that meets your needs is not an easy process. Always seek a financial professional's advice when determining what type of loan is right for your situation.
For informational purposes only. Always consult with a licensed mortgage or home loan professional before proceeding with any real estate transaction.