6 Home Improvements That Give You the Best Return on Investment
Posted by Kevin Kling on Thursday, May 6, 2021 at 7:10 AM
By Kevin Kling / May 6, 2021
Comment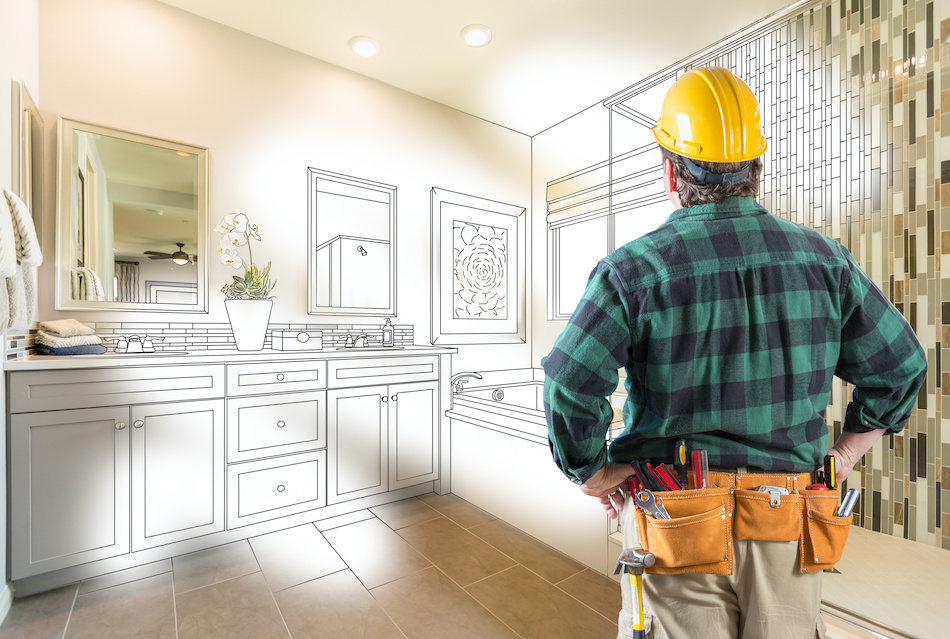 Interior home improvements are a worthwhile investment in many ways. For starters, occupants can enjoy the enhanced features while they live in the home. Secondly, homeowners, especially those who don't plan for their house to be their "forever" or retirement home, can strive to make improvements that add, or at least retain, value when it comes time to sell. Here's a look at top interior home improvements people can make that give a worthy return on investment.
For informational purposes only. Always consult with a licensed real estate professional before proceeding with any real estate transaction.
Flooring Renovations
Investing in hardwood is one of the best upgrades a homeowner can do. Statistics indicate 99% of real estate agents recommend sellers either refinish existing floors or install new hardwood before listing their homes. Some statistics suggest 54% of buyers are willing to shell out more money for hardwood.
Minor Kitchen Remodels
Major kitchen remodels can bring an ROI, but it's the minor renovations that bring homeowners the best return. Good investments to consider are a new sink and faucet, resurfaced cabinets and new hardware, fresh paint, updated LED lighting, new floors, fresh backsplash tile, and upgraded counter surfaces. Minor projects can yield a return of roughly 80% of the money spent. Smart kitchen features are also highly sought. The ROI on these will vary, but excellent energy-efficient upgrades can include refrigerators and dishwashers.
Easy Bathroom Upgrades
Bathrooms are an area of a house that buyers tend to scrutinize. Many will walk away from a home with significantly outdated bathrooms because a bathroom renovation can usually mean large expenses. However, homeowners don't have to gut their bathrooms to add appeal; they can make some simple upgrades. Money well spent includes a new sink, vanity, faucets, lighting, and mirror. Replace dated floors with attractive flooring. Add new towel racks, toilet paper holders, and other minor fixtures. Simply adding a few modern touches can really refresh a dated bathroom.
Interior Paint Improvements
Investing in a few cans of neutral paint can go a long way towards boosting the look of a home's interior. While homeowners may get used to the scuffs and wear found along walls, these typically are a huge eyesore to potential buyers. It's amazing how far a few cans of paint will go to change the appearance of a house's interior completely. If going the DIY route, the ROI is pretty much 100%. It's worth the cost alone to keep buyers interested who would otherwise probably walk away.
Basement Finishing
Many high-income buyers, especially those in the northeast, prefer finished basements because they add heated square footage. However, homes in both cooler and warmer climates can also recoup about 70% of the cost of this major project. It's an expensive home improvement, but owners who plan to spend at least a few years in their homes may find it worth the tradeoff since they'll have ample time to enjoy the upgrade while netting a better price when the time comes to sell.
Making an Open Floor Plan
Another improvement that may or may not be worth the investment, depending upon how long an owner plans to stay in their home, is to hire a contractor to open up the current floor plan. Open floor plans are still widely popular, and buyers find them to be an appealing feature. Even a partial opening between the kitchen and dining/living areas can go a long way. Opening up the floor plan adds more natural light and generally gives a "bigger" appearance, both attributes potential buyers appreciate and seek.
Amplify Your Home's Appeal with Home Improvements
If a homeowner wants their home to sell at top dollar and not languish on the market, it's important to stand out. Interior home improvement is easily as important as making sure your home has curb appeal for attracting buyers willing to commit. Remodeling projects, small and large, can turn a home from one that a potential buyer sees future price tags all over to one they can envision themselves living in right away.
For informational purposes only. Always consult with a licensed real estate professional before proceeding with any real estate transaction.