5 High-ROI Smart Additions to Streamline Your Home Sale
Posted by Kevin Kling on Wednesday, June 9, 2021 at 6:30 AM
By Kevin Kling / June 9, 2021
Comment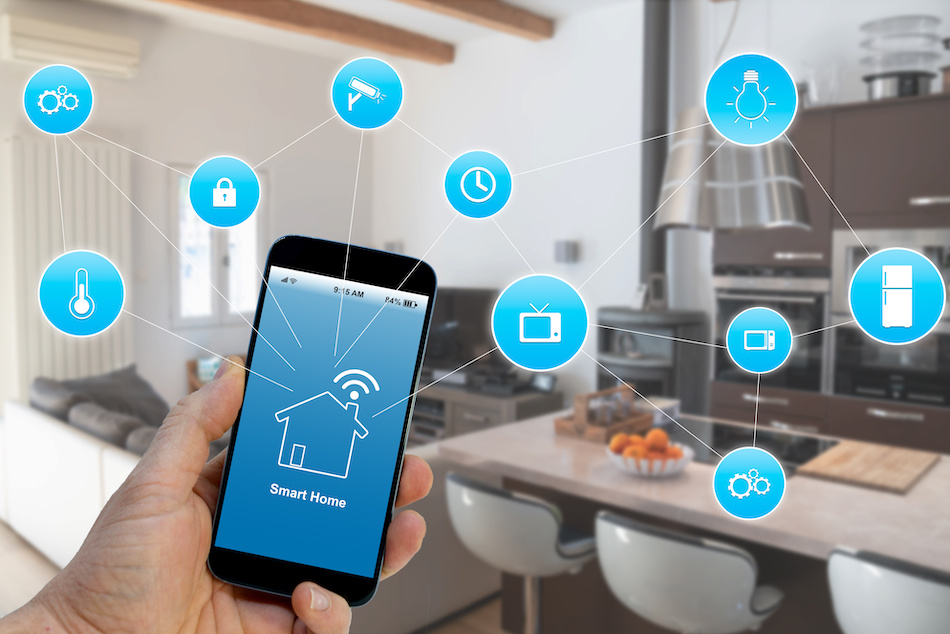 As technology progresses, smart devices seem to play an increasingly important role in our lives. They manage our schedules, tell us how well we've slept, and push us to be more active. Smart home technology is becoming increasingly popular, and 82% of real estate agents and brokers believe that smart home technology streamlines sales.
Smart homes are equipped with appliances, lights, security systems, and other devices controlled from a central location. However, homes can have smart technology without necessarily being controlled at a central point. While this industry is still quite new, early data shows that the following smart home technology upgrades are most in-demand and most likely to deliver a high ROI.
For informational purposes only. Always consult with a licensed real estate professional before proceeding with any real estate transaction.
Smart Appliances & Lighting
Smart appliances are desirable because they can save energy and add convenience and safety. One example is smart refrigerators that keep track of the grocery list, allowing for real-time updates while a partner is shopping. Some refrigerators even allow the shopper to see what's inside while they're shopping. Smart dishwashers and clothes washers enable residents to start a wash cycle from their phones or voice assistant, allowing them to take advantage of off-peak energy rates. And, of course, there's no more need for anxiety over accidentally leaving the oven on.
Smart lighting, which may turn itself off automatically when no one is home or through a user's smartphone or voice assistant, can save up to 12% in energy costs. This energy-saving potential, if promoted, can improve the marketability of the home.
Smart Home Security
Homebuyers value protecting themselves and their property. High on the list of desired features are outdoor facial recognition, video doorbells, floodlights, cameras with motion detectors and video, and smart locks and alarms. Motion sensor lighting over the driveway is also highly desired because it can spook intruders and helps the homeowner navigate better after dark.
Smart home security products aren't limited only to the outdoors, however. Interior video cameras can help homeowners keep an eye on pets and children through their smartphones.
Smart Hubs
Smart hubs connect all the smart devices in a home, so users can control each individually using an app of their choice. Hubs are the backbone of any smart home. Adding one improves the usability of all smart features and devices within the home.
Adding a smart hub also can increase the salability of the home. Millennials, many of whom are particularly fond of controlling everything from their smartphones, account for 36% of homebuyers.
Smart Heating & Cooling
Because heating and cooling significantly affect the energy costs in the home, smart technology that improves the efficiency of these systems is a good investment. The specific type of smart technology varies depending upon how the home is heated and cooled. For example, a smart thermostat and smart vents might be added for central systems. The homeowner can control the thermostat and vents remotely or program them automatically for certain times. Smart vents are particularly attractive because the homeowner can control them by room and integrate their technology with other smart technologies within the home.
In homes where a space unit supplies heating and cooling, smart technology might include a window air conditioning unit with remote controls. Some smart space heaters also learn from the homeowner's habits to operate efficiently without reducing comfort and save up to 30% on electric heating costs. Also appealing are smart blinds and shades, smart fans, and smart dehumidifiers, especially in homes where heating and cooling are not centrally controlled.
Smart home technology continues to boom and evolve. Those seeking a high ROI should consider energy savings and convenience when choosing where to invest.
For informational purposes only. Always consult with a licensed real estate professional before proceeding with any real estate transaction.