Home Appraisal Vs. Data Collection - What to Know
Posted by Kevin Kling on Tuesday, October 17, 2023 at 11:38:23 AM
By Kevin Kling / October 17, 2023
Comment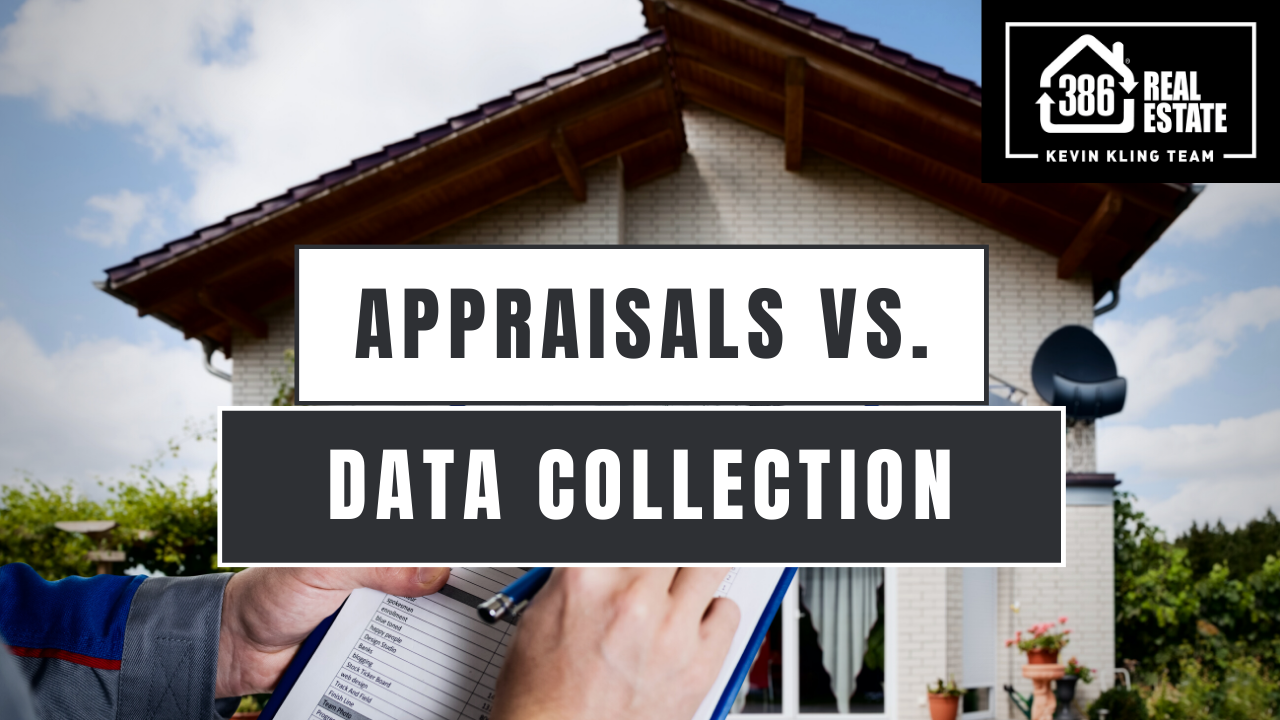 Appraisals versus data collection sounds like a trial, and in some cases, it might feel like it. The majority of people who have ever owned a home or condo are familiar with a real estate appraisal, but have you heard of this new trend in lender-related home assessments called data collection? Data collection is a process now being used by banks in order to supposedly speed up the lending process and eliminate the need for an appraiser. But how intrusive is data collection and what are the advantages and disadvantages for buyers and sellers? Let's take a closer look at traditional appraisals versus data collection.
An appraisal is a valuation of a property performed by a licensed and certified appraiser. This is an in-person process that often involves the appraiser taking measurements of the interior and exterior of the property, noting improvements, verifying ages of major components such as roof, A/C, and appliances, and snapping a few photos for use in creating a report. After the appraiser has completed the on-site portion of the appraisal, they will compare the data recorded with similar properties that have sold in very close proximity, often around one mile, and within a very recent time frame, typically six months. Sometimes sellers order an appraisal to support or discover their potential pricing for a future sale, but appraisals are most often ordered by banks and lenders when a buyer applies for a mortgage on a home or condo.In the majority of cases, the on-site portion of an appraisal does not take a great deal of time (less than an hour), and is not typically intrusive for the property owner or occupant.
Data collection, on the other hand, is not performed by a licensed or certified professional appraiser, but by a "specialist". The data collection is an on-site visit where an iphone is attached to a tripod which rotates and creates a 360 degree view of each room in a home or condo. The high definition imagery captured is turned into a detailed floor plan, complete with images of all of the content inside the property. Data collection requires access to all rooms and spaces within a property, and can be very time consuming, with some examinations taking greater than two hours. If you are having a data collection done on your property, be sure to put away documents and other sensitive items that will be "forever" preserved by an upcoming scan of your home. Data collection is said to speed up the loan process and avoid delays caused by "human error", but the jury is still out on this new process.
Hopefully this quick guide has helped to identify the differences between appraisals and data collection, and if you have any further questions about this topic, or about buying or selling real estate, please contact us any time.