How to Avoid Condo Lending Issues & Blacklists
Posted by Kevin Kling on Tuesday, April 25, 2023 at 2:06:39 PM
By Kevin Kling / April 25, 2023
Comment
When you have sold nearly 1,000 condos across Florida, there's no shortage of stories for both successful sales and those that were a struggle. Often, a cash purchase of a beach or river condo goes smoothly, but when financing is involved, closing a deal can become a little bit more tricky. In some cases, specific condo buildings are not eligible for certain types of financing, and it is important to identify these "blacklisted" condos before you waste time and money applying for a loan.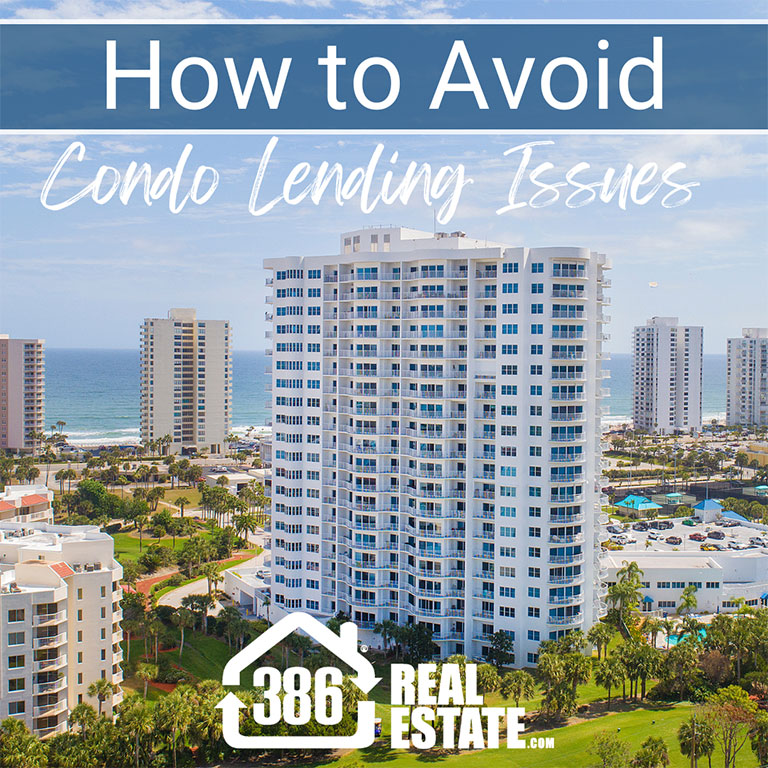 Florida has one of the largest populations of United States Veterans, and many choose condo living in their retirement years for the low maintenance and leisurely lifestyle. But it is important to remember that not all condos can qualify for a VA guaranteed home loan. There are many factors that decide whether a building will be approved for a VA loan, one of which is the occupancy of full-time residents versus renters. But just because the building you love isn't VA loan approved, doesn't mean you'll miss out on a beachfront beauty. A condo-experienced lender may be able to submit paperwork to earn approval for the building or find another loan type that could work.
But it's not just VA loans that can be difficult with condos as there is a growing list of buildings nationwide on a "do not lend" list. Issues like litigation or building defects could place a condo building on a "secret blacklist" with Freddie Mac and Fannie Mae, which can become a sad surprise for a buyer who receives a loan denial after completing all inspections and other contingencies. The end result could be loss of money related to appraisals and inspections, and can be an emotional and physical drain as well.
This is why working with a top real estate and lending professional is so important. Make sure your agent and lender both fully understand the process for purchasing a condo, and have a proven record of sale success. Please contact us anytime with condo questions or lending suggestions.