Is Ponce Inlet a State Park?
Posted by Kevin Kling on Friday, June 16, 2023 at 2:26 PM
By Kevin Kling / June 16, 2023
Comment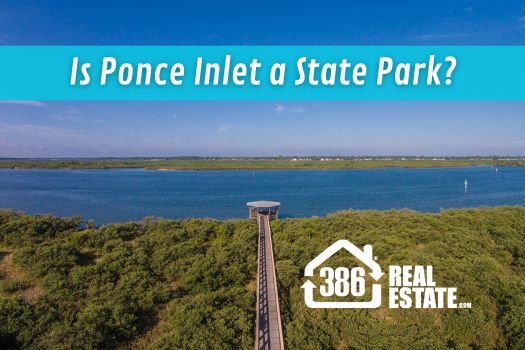 Is Ponce Inlet a state park? While Ponce Inlet is one of the most peaceful and private towns in Central Florida - with beach, river and coastal foliage abound- the city itself is not a state park. There is however a state-owned, and Volusia County managed, park at the southernmost tip of Ponce Inlet called Lighthouse Point Park. This 52-acre park is located at 5000 S Atlantic Avenue, Ponce Inlet and features elevated boardwalks, natural trails, a scenic observation tower, the 800' foot jetty deck, and of course, a dog-friendly swimming beach. Yes, this hidden gem of a park is one of the only areas you can bring your pup to the beach along our Central Florida coast.
Here are the current hours:
Open Daily: February 10th through Daylight Savings Time start: 6 a.m. to 7:30 p.m.

Start of Daylight Savings Time through September 30th: 6 a.m. to 9 p.m.

October 1st through November 30th: 6 a.m. to 7:30 p.m.

December 1st through February 9th: 6 a.m. to 6 p.m.
Here are the admission fees:
$10 per vehicle

$20 annual inlet parks pass

Free for Handicapped and Disabled Veteran registered vehicles

Additional discounts available for Veterans, surviving spouses or children of first responders and Veterans whom died in the line of duty.
There are many lesser-known parks and quiet getaways along our Central Florida coast. Learn to love where you live from a local. Contact us today with any questions about our community!