Investing in Luxury Condos: 4 Tips For Success
Posted by Kevin Kling on Wednesday, September 28, 2022 at 11:11 AM
By Kevin Kling / September 28, 2022
Comment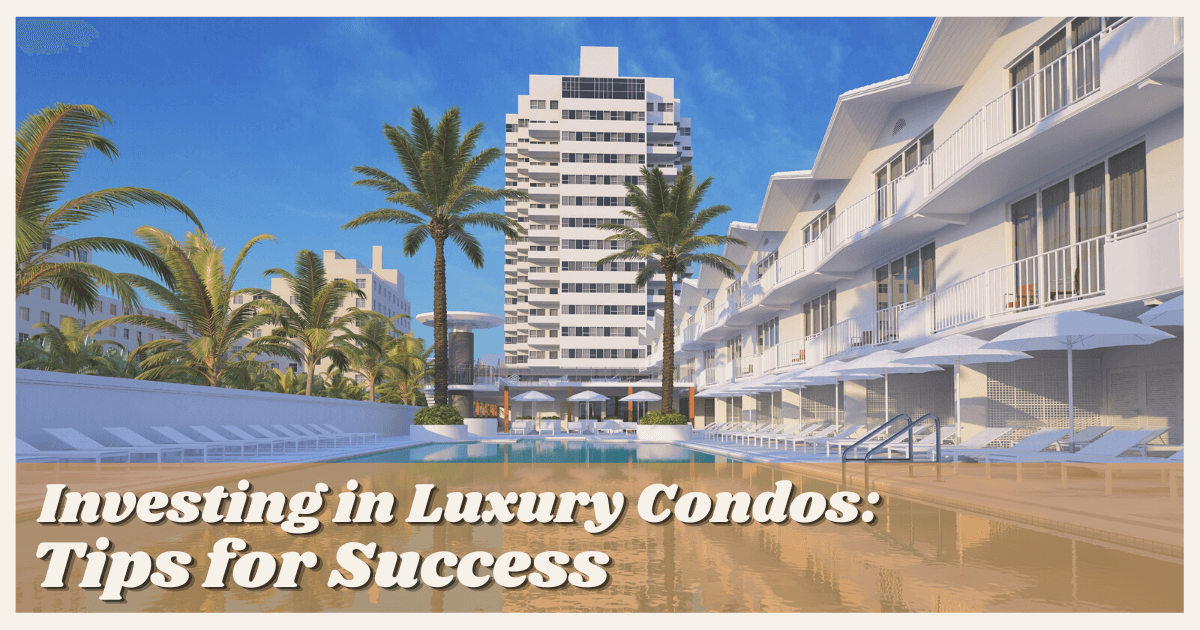 Condos are a popular investment choice these days and for good reason. They offer all the advantages of homeownership while freeing up extra cash to invest elsewhere. But before an investor puts their hard-earned money down on a luxury condo, there are a few things they should know first.
Investors must consider how much they are willing to invest in a luxury condo before purchasing it. A good rule of thumb is that the investment amount should be at least 20% more than what they're willing to put into the unit. If an investor already owns their primary residence, they may be able to decrease that percentage accordingly.
Choose the Best Location
The location of a luxury condo relates to its overall value as an investment. The best place to live and work is also the best place for a condo investment, so it's important for investors to take advantage of an area with plenty of job opportunities and growth potential.
When choosing a location to buy a luxury condo, facilities, accessibility, and appearance are important factors when deciding on the neighborhood. Schools, shopping, and hospitals should all be nearby. Is there a lot of commercial development going on? Are there plans for new construction or infrastructure improvements in the area? Take notes about any changes happening, and take them into consideration when looking at luxury condos for sale.
The location of the luxury condo within the building should be evaluated as well. If a unit is located on a higher floor, it will have a better view and may be more valuable to potential buyers. Units with lower floors typically don't appreciate as much value over time.
Overall, when looking at luxury condos for sale, investors should always consider how much they can afford to invest.
Look for Prime Amenities
Amenities are crucial to a luxury condo investment—they are one of the first things people notice when looking at condos to buy or rent. The most luxurious and amenity-rich condos have features like rooftop pools, community spaces, and doormen, all of which contribute to the overall value of a luxury condo.
Investors should spend time understanding what amenities come with potential luxury condo investments. Will they be right for their lifestyle? Are there public options nearby that will fulfill any unmet needs? If not, it may not be the best idea to invest in that specific building, even if it offers an attractive price and location.
When looking at luxury condos for sale, investors should determine how important amenities are to them and use that information as a way to compare properties.
Views Drive Value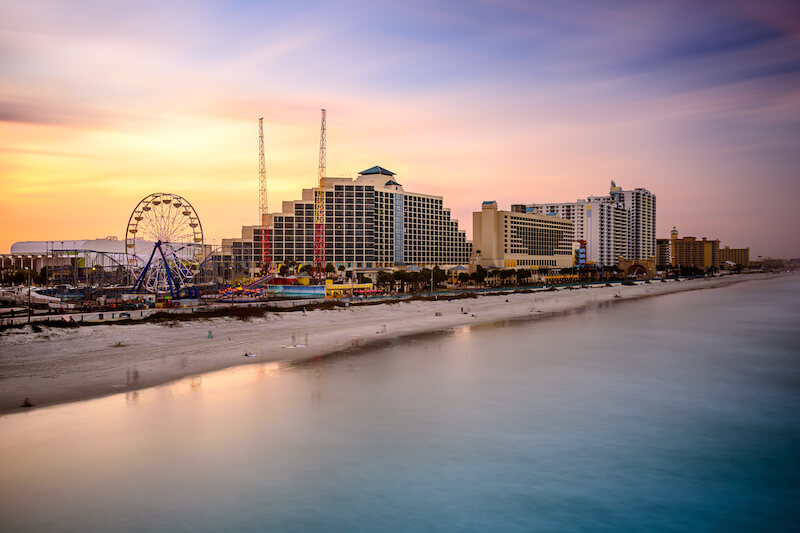 Investors should always take into account the views that come with a luxury condo. A stunning view will influence interested buyers, which means added value and more money from any sale or rental process. Views of a park, ocean, river, or landmark can help give a unit value by letting future buyers or renters know what is nearby.
When looking at luxury condos for sale, investors should determine how much value a view will add. If the views are appealing to their clientele, it could be an important selling point that adds to the overall value of the property.
Decide If You Want to Rent
Luxury condo investors can consider short-term rentals for vacationers or those temporarily in the area or choose to seek out long-term tenants for stable cash flow. They may rent out their unit seasonally or even year-round depending on the property and its location. When looking at luxury condos for sale, investors should determine if operating as a rental will fit their lifestyle and budget without sacrificing too much time on maintenance responsibilities.
Some investors, especially those who plan to live in the luxury condo for a while, may find it more advantageous to keep their units as long-term rentals. In addition to monthly rent, they get tax advantages and the opportunity to build equity over time. Others looking for an investment that can grow value quickly prefer short-term rentals because it allows them access to higher occupancy rates and typically gives them a larger return on investment when compared with a year's worth of rental income.
When considering whether or not to rent a luxury condo, investors should consider how much money they want to make back from their initial purchase price. The more expensive the condo, the longer it will take for their tenants' rent payments to cover all their bills.
Ready to Invest in a Luxury Condo?
Investing in a luxury condo is an exciting decision. There are many things to consider when choosing the right property, and it's not as simple as comparing price or location. Investors should also be thinking about what amenities they want their new home to have, how often they will rent out their unit if deciding on going with a rental option, and whether there are any views that would add value for potential buyers down the road.