4 Essential Moving Tips That Save Time & Reduce Stress
Posted by Kevin Kling on Thursday, September 16, 2021 at 6:47 AM
By Kevin Kling / September 16, 2021
Comment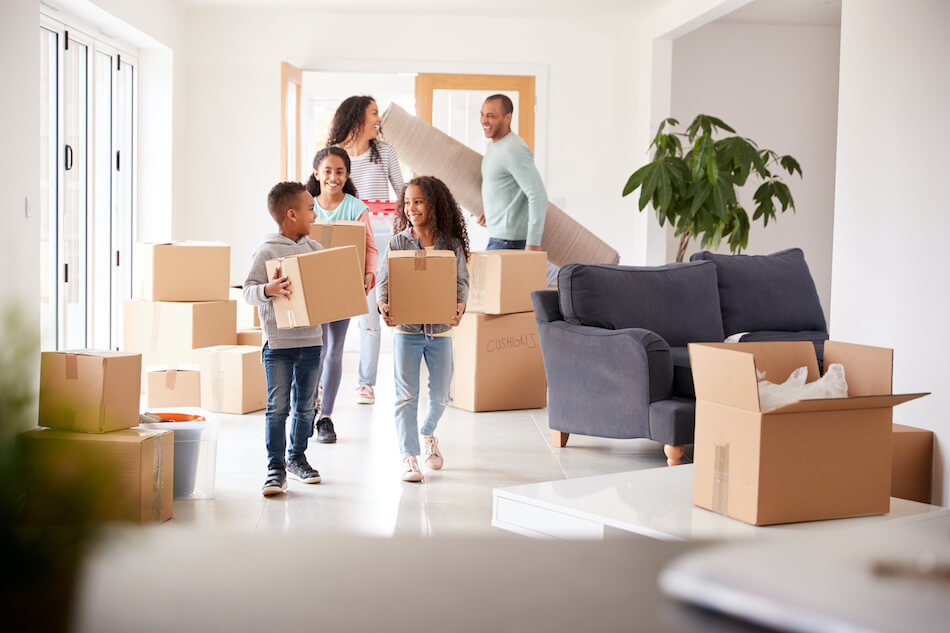 The idea of moving to a wonderful new home often motivates people to start planning early. Those initial days prompt people to research the best packing supplies and methods to protect fragile belongings for transport.
Unfortunately, excitement often gives way to a feeling of being overwhelmed by a process that suddenly appears far more time-consuming than many anticipate. Utility companies and other service providers compound the challenges of getting a mortgage or negotiating a living space lease. Juggling too many issues alone results in falling behind on packing and struggling with increased stress. Planning a move soon? Follow these moving hacks for a stress-free experience.
Purge Underused Items Before Packing
It's not unusual for inspired people to dive headlong into the moving process. Some stop by large retail outlets to get free boxes and compile old newspapers for wrapping delicate items. What follows involves turning the current living space into an obstacle course. Items cover countertops and tables, while organizational piles block pathways. But perhaps the most significant problem is the heaps of clothing and products people rarely use.
Rather than expend time and energy packing them up—only to discard them at a later date—set aside a day to make an inventory. The list can group items into categories that include fragile, valuable, and things that need a new home. Conducting this audit early gives people time to sell, give away, donate, or send junk to the landfill. If you need ideas of what to get rid of before moving, consider throwing away anything that hasn't been used in over a year. Downsizing for your next move will save valuable time unpacking on the other side.
Ask For Help and Conserve Your Energy
Stress has a way of leading people into situations that only exacerbate pressure. Hard-working people sometimes believe the best way to overcome the sinking feeling they will not be ready for moving day is to put in more hours. It may sound counterintuitive, but that solution generally creates even larger problems. Lack of sleep and exhaustion make people less effective at completing tasks and maintaining a viable moving timeline.
That's why it's essential to reach out to friends and family members to help wrap, tape, and box items that will be making the trip. If people in your orbit do not have enough time to keep the timeline on track, consider working with a full-service moving company to handle packing duties. Accepting help allows everyone to reduce the hours spent packing and apply that time to arrival preparations. Few things are more disheartening than arriving at the new digs and realizing that the utilities or internet services are still off.
Keep a Bag of Essentials On-hand
One of the frequent missteps people make on moving day is allowing everything they own to get loaded into the trucks. This may not seem problematic given the established timeline. But sometimes delays cannot be avoided.
Consider what would happen if the trucks arrived at the new living space, which is unsuitable for some unexpected reason. Perhaps a faucet was left running by the previous inhabitants, and it's flooded. Cleanup and mitigation could take days or even weeks. Maybe the utility company failed to turn the power on, even though a customer service professional indicated otherwise.
The one constant in these and other scenarios is that people need to find a place to stay, and everything they own is in boxes. That's why packing at least one large bag with clothing, personal hygiene items, and other necessities that can last a few days is important. As the saying goes, better safe than sorry.
Negotiate With A Full-Service Moving Company
A full-service moving company generally provides all the support necessary. This includes professional packing teams, long-haul transportation, dismantling and re-assembling furniture, and separately handling valuables and highly fragile items, among others. By contacting a full-service outfit early, people will enjoy more flexibility in the time leading up to the move.
To save time and minimize stress, full-service movers provide people with increased flexibility to realistically handle necessary tasks. There's a lot to do when moving, and the pros can cover bases most community members might not consider.
Make Your Next Move Your Best Move
Relocating doesn't have to be an overwhelming and stressful process. By taking on only the tasks you can reasonably fit into an already busy schedule and enlisting help, moving can be a positive experience.