Moving to Daytona Beach Shores: A Guide to Daytona Beach Shores Restaurants, Condos & Jobs
Posted by Kevin Kling on Tuesday, December 20, 2022 at 12:42 PM
By Kevin Kling / December 20, 2022
Comment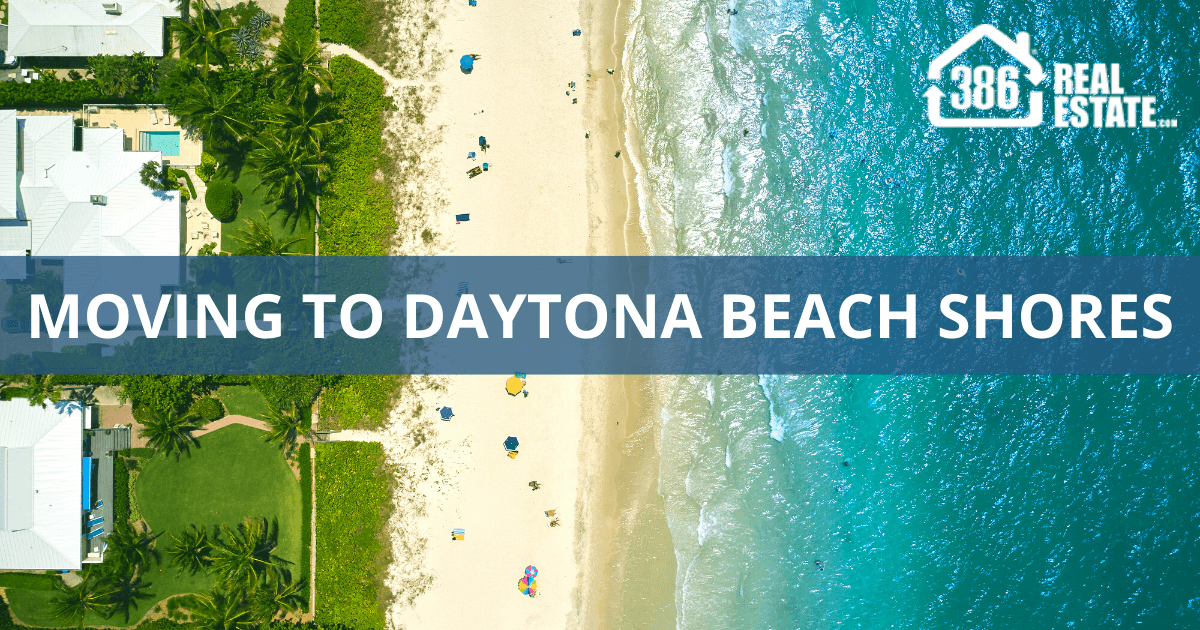 Living in Daytona Beach Shores, FL
Daytona Beach Shores is a small, oceanfront town just south of Daytona Beach. Commonly known as The Shores, this small town was established by a group of moteliers in the 1960s and is now home to nearly 5,000 residents.
Daytona Beach Shores homes are set on a barrier island, flanked by five miles of a picturesque Atlantic coastline to the east, and the Intracoastal Waterway to the west, meaning scenic views all around. The town boasts laid-back coastal vibes and is characterized by pleasant weather, a beautiful beach lined with restaurants and shopping, and oceanfront condos. Is life on The Shores calling your name? Read on for an overview of what to expect when moving to Daytona Beach Shores.
Cost of Living in Daytona Beach Shores
Similar to its immediate neighbor, Daytona Beach, Daytona Beach Shores is pretty affordable. The annual median cost of housing, food, transportation, healthcare, and other necessities for a single adult is about $33,300. In comparison, the average household income ranges between about $54,900 and $55,300, about 1% less than the national average. Housing is usually the most significant expense, and in Daytona Beach Shores, the median home price ranges between around $295K and $339K, although higher prices can be found at the most expensive condos in Daytona Beach Shores.
Almost three-quarters of Daytona Beach Shores residents own their homes. Renting is, however, also a great alternative, and 27% of The Shores population occupies rental condos and apartments in the area. The median rent is $993, somewhat less than the country's average of $1,062. A standard studio apartment in Daytona Beach Shores is about $800, while a one-bedroom apartment costs around $980 in monthly rent.
Like Daytona Beach, food and groceries in The Shores are affordable and about 3% lower than the national average. A loaf of bread costs about $3, while a hamburger sets one about $4 back. In Daytona Beach Shores, healthcare costs are about 4% lower than the national average, and a single doctor appointment means parting with about $107 on average.
More information about cost of living in Daytona Beach Shores:
Daytona Beach Shores Job Market
Daytona Beach Shores was built on tourism, meaning its job market abounds with opportunities in the hospitality sector. Top hotels and resorts offering employment opportunities in the area include The Shores Resort & Spa, Residence Inn by Marriott, and the Hampton Inn Daytona Shores.
The area is also strategically located less than 5 miles from homes in Daytona Beach, meaning residents of The Shores can tap into the commercial opportunities in the latter.
The area's largest employers include NASCAR, a globally recognized auto racing company with over 2,000 employees and average revenue of $213.7 million, and Top Builder, a pacesetter in Florida construction with average annual revenue of $1.8 billion. Other large employers near Daytona Beach Shores include the Daytona International Speedway, the Halifax Media Group, Bethune Cookman University, and Florida Health Care Plans. The median salary in Daytona Beach Shores is $54,000, and the job growth rate of Daytona Beach Shores increased by 2.0%.
More information about finding a job in Daytona Beach Shores:
Popular Industries in Daytona Beach Shores
Hospitality is the most popular industry in Daytona Beach Shores. This is to be expected considering the town was built on tourism. Volusia County (which includes Daytona Beach and The Shores) attracts about 10 million tourists annually. The Volusia County School District also supports the area's economy.
Things to Do in Daytona Beach Shores
This island might be small in geographic size, but there are a plethora of fun things to do in the Daytona Beach area. The small island town boasts a five-mile, white sandy beach which, similar to Daytona Beaches, is also car-friendly. Besides driving, the beach offers plenty to do, from sunbathing, swimming, surfing, or even dining and relaxing at the few but quaint oceanfront restaurants and bars. The Halifax River runs along the west side of Daytona Beach Shores. It offers plenty of fun water activities such as fishing, canoeing, and kayaking while enjoying the beautiful and serene scenery. The town's residents also regularly hold community cook-offs, food tastings, and dances at an open pavilion near the Daytona Beach Shores Community Center.
Outdoor Activities in Daytona Beach Shores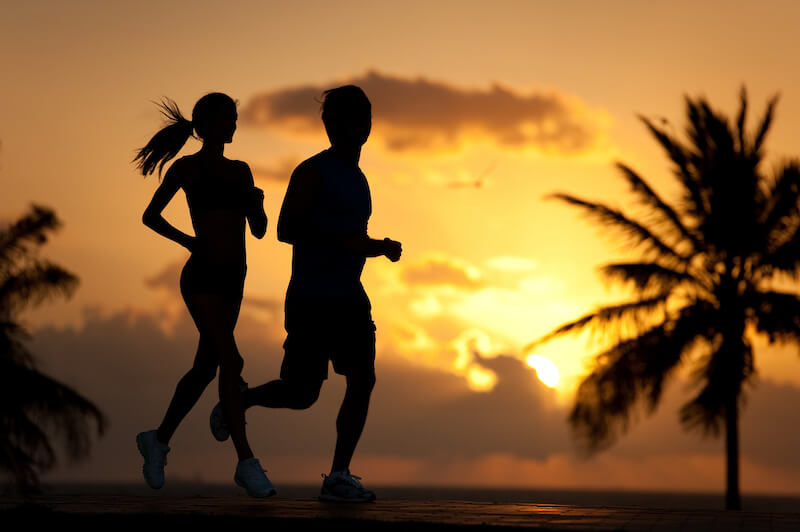 As a barrier island anchored by an ocean on one side and a waterway on the other, Daytona Beach offers an abundance of water activities and a great range of outdoor activities. For instance, the McElroy Park, a three-acre park on 3035 South Peninsula Avenue, offers baseball, basketball, tennis, and even pickleball courts. It has a picnic area for relaxation too. The park also features a fitness and playground area, making it perfect for everyone. The Shore Community Center is also quite popular and features tennis courts, a pool, and other sporting opportunities for the residents. For a perfect view of the Sunglow Pier, go to Dahlia Avenue Park near Dunlawton Avenue. The park boasts beach access and includes a picnic area and restrooms. Golf is also a popular activity, and residents frequent the Oceans Golf Club, a 13-hole golf course open to the public.
Restaurants, Breweries, and Bars in Daytona Beach Shores
It seems like every Daytona Beach Shores restaurant offers a pleasant dining and relaxation experience. For instance, Red Lobster, a large restaurant company, offers an array of freshly-prepared scrumptious seafood cuisines and regularly hosts events like Crabfest and Endless Shrimp. Other great restaurants here include Millie's, Cracked Egg Diner, and Vittoria's Italian Pastry & Coffee Shop. Daytona Beach Shores is also home to several ultra-luxurious, world-class hotels and resorts such as the Hyatt Place Daytona Beach Oceanfront and The Shores Resort. There are no breweries within the town's limits, but the Ormond Brewing Company and the Rock Bottom Restaurant & Brewery are in nearby Daytona Beach.
Nightlife in Daytona Beach Shores
Daytona Beach Shores has a fairly laid-back nightlife. Surfside Tavern is a small, farmhouse-style joint and one of the most popular local spots in the area. The Tavern offers a great selection of wine and scotch and typically hosts fun events nightly, such as the Service Industry Night on Monday and Ladies Night every Wednesday. For a more vibrant nightlife scene, Daytona Beach is less than 10 minutes away. It's home to trendy and upscale clubbing facilities such as 509 Lounge, a premium bar with a rich food and beverage menu, fantastic cocktails, and VIP bottle service. Other nightlife spots near Daytona Beach Shores include the Mai Tai Bar and Razzles Nightclub.
The Climate in Daytona Beach Shores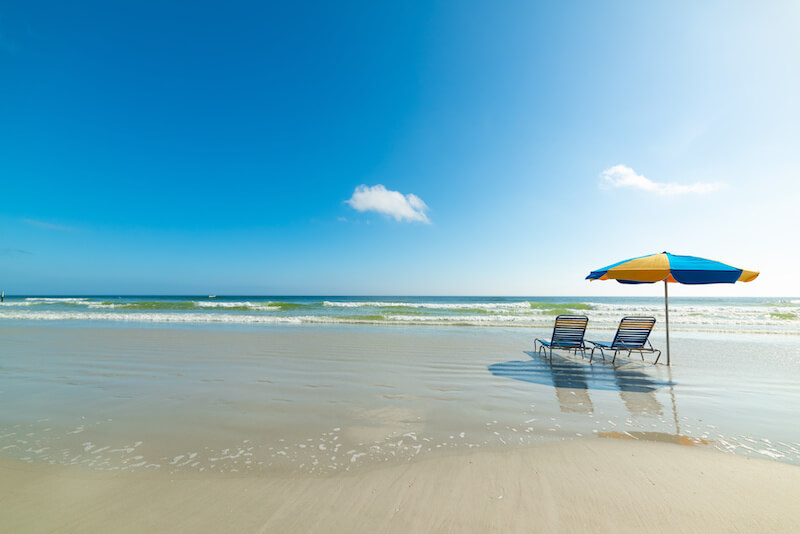 Daytona Beach Shores has a humid subtropical climate. Summers are long and toasty, usually lasting up to four months. They start late May and end late September, with August being the hottest month. On the other hand, winters are short and mild, offering respite from the sun-soaked summers. Winter typically arrives in December and lasts to around March, and January is the coldest month, with average lows of 510F.
Daytona Beach receives about 41.3 inches of rainfall annually. It's usually wet all year round, and temperatures fluctuate between 510F and 880F throughout the year. September is the wettest month, with an average rainfall accumulation of about 5.6 inches. As for cloud cover, May 1st is usually the clearest day of the year, while June 11th is the cloudiest. In a nutshell, Daytona Beach Shores has a comfortable coastal climate, which is part of its appeal.
More information about the climate in Daytona Beach Shores:
Traffic in Daytona Beach Shores
Since it's essentially a small town, Daytona Beach Shores has pretty minimal traffic during the day. However, traffic can be tight during rush hours (7 a.m.–9 a.m. and 6 p.m.–8 p.m.) as there's only one main route serving the area: the Florida Highway A1A, locally known as the South Atlantic Avenue.
The South Atlantic Avenue connects Daytona Beach Shores and Daytona Beach via route 92, also referred to as the E International Speedway Boulevard. Alternatively, one may take the Silver Beach Avenue route from highway A1A and get into Daytona Beach via Ridgewood Avenue. The average commute time in Daytona Beach Shores is 27.7 minutes long, and about 66% of the working population work outside the area.
There's plenty of public car parking too. The Off Beach Parking lot is conveniently located off the South Atlantic Avenue and is open 24 hours. Other parking spaces are also a short drive away and include Dahlia Avenue Park, Beachcomber Park, and 2655 S Atlantic Ave Parking. The Daytona Beach Shores Community Center on 3200 Bellemead DR also offers public parking space.
More information about traffic in Daytona Beach Shores:
Alternative Routes
The only alternative route in Daytona Beach Shores is the Peninsula Drive on the west. The route runs along the Halifax River and connects Daytona Beach Shores to Daytona Beach via the E International Speedway Blvd. One can also take the Silver Beach and S. Ridgewood Avenue routes into Daytona Beach from the Shores.
The Highway A1A and the Peninsula Drive also connect the Shores to South Daytona and Port Orange via Dunlawton and S. Ridgewood Avenues to the west. Since Daytona Beach has only one main highway route, even these routes can experience heavy traffic during rush hour. Still, they are generally a great alternative to the crowded South Atlantic Avenue.
Public Transportation in Daytona Beach Shores
Even though most Daytona Beach Shores residents drive to work, the area doesn't lack public transportation options. The Daytona Beach Bus service operated by Votran picks and drops commuters every day and runs about 154 buses weekly.
A bus ride from the shores to Daytona Beach takes about 17 minutes and departs from the Thames & A1a lb bus station at around 6:30 a.m. daily. The last bus departs from Daytona Beach Shores at about 7 p.m., and tickets usually cost $2. For those who prefer a private commute, cab rides between Daytona Beach and The Shores start at $12 and take about eight minutes. Ridesharing is a more affordable alternative, as a low-cost Uber ride starts at $8, while a similar ride on Lyft starts at $4.
Although Daytona Beach Shores isn't a major port, travelers can also access it by boat via the Intracoastal Waterway, and there are even docking and refueling services for boat owners.
Schools in Daytona Beach Shores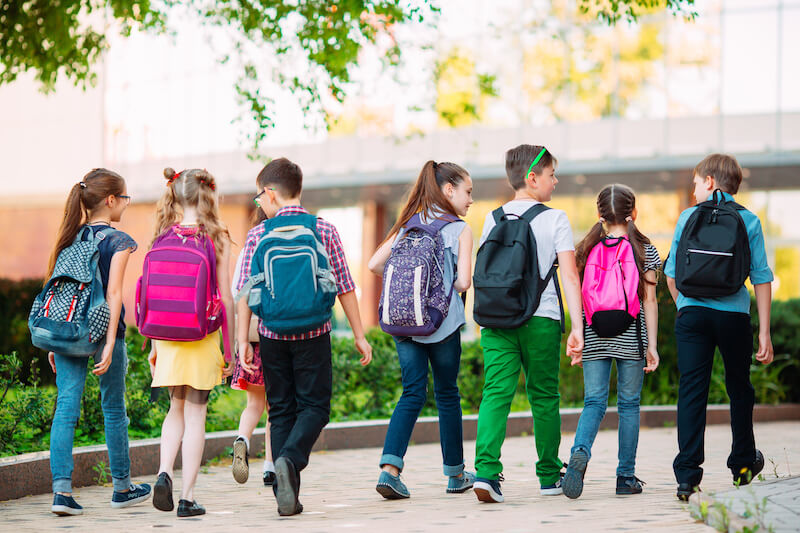 Like most towns within the region, Daytona Beach Shores schools are part of the Volusia County School Districts. However, the R.J. Longstreet Elementary School is the only school within the bounds of Daytona Beach Shores itself. Still, several schools are within easy driving distance, such as Sweetwater Elementary in Port Orange and the South Daytona Elementary Schools in Daytona Beach.
There are no high schools within the barrier island, but Spruce Creek High School, a public academic facility in Port Orange, is pretty close. It's among the largest IB schools in North America and has been a Blue Ribbon School of Excellence multiple times. Other high schools nearby include Mainland High School in Daytona Beach and the Atlantic High School near homes in Port Orange.
Those seeking higher learning opportunities have access to the Embry-Riddle Aeronautical University, Daytona State College, and other colleges and universities conveniently located in Daytona Beach and other nearby areas.
Enjoy the Ocean Air in Daytona Beach Shores
While commonly confused for its sister town, Daytona Beach, Daytona Beach Shores is a unique island town with a relaxed coastal suburb feel. It offers the perfect escape from Daytona Beach's urban energy, especially between February and April when racecar fans, speedsters, and biking enthusiasts flock to the region for the Daytona 500.
The barrier island has a 5-mile beach lined with tiny quaint restaurants, luxury condos, and world-class hotels and resorts. Thanks to South Atlantic Avenue and Peninsula Drive, it's easy to access, connecting it to all major towns nearby. It has everything residents may need for a comfortable lifestyle, from a shopping center and banks to beach access. Come see what makes Daytona Beach Shores so special.
If Daytona Beach Shores is your next home destination, contact Kevin Kling of 386 Real Estate at (386) 527-8577 to get started finding your Daytona Beach Shores dream home today.