Moving to Daytona Beach: The 7 Best Things About Living in Daytona Beach, FL
Posted by Kevin Kling on Thursday, November 4, 2021 at 11:14 AM
By Kevin Kling / November 4, 2021
Comment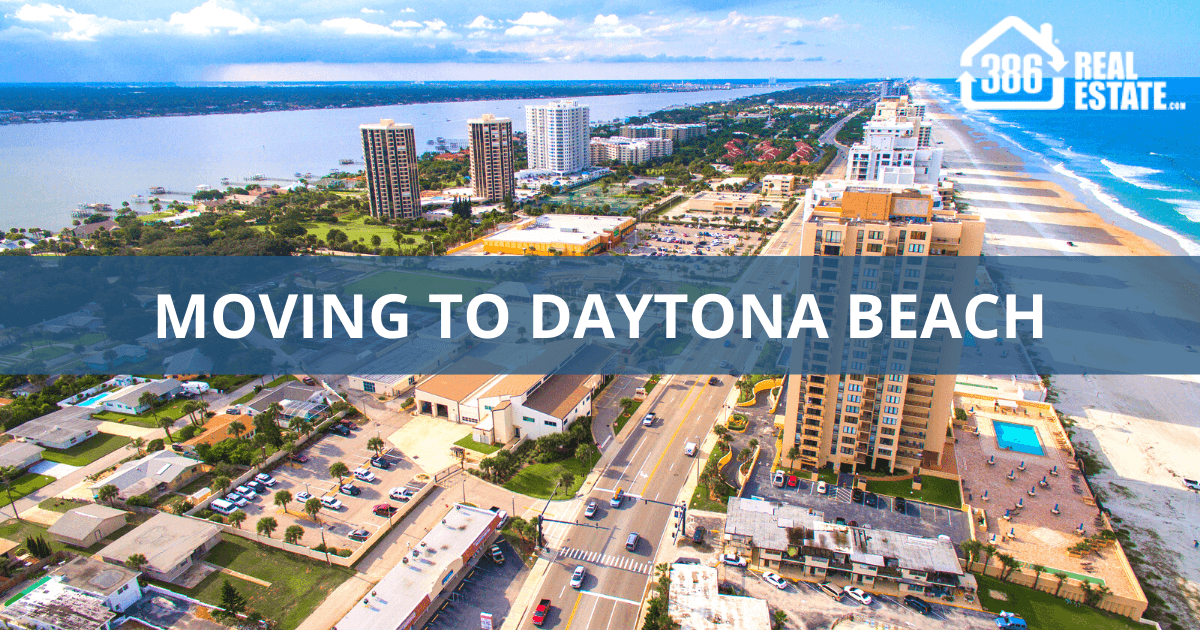 Living in Daytona Beach, FL
Set on the east coast of an equally famous central Florida and about 86 miles northeast of Orlando, condos in Daytona Beach are popular vacation rentals for a reason, and residents find that Daytona Beach is a great place to live in Volusia County.
The sun-soaked city has something to suit all tastes, from a hard-packed, white sandy beach you can bask or drive on, a globally recognized motorsport scene, fun attractions, and a thriving job market. Read on to find more about what this motorsport city has to offer when new residents move to homes in Daytona Beach.
Cost of Living in Daytona Beach, Florida
For a city of its caliber, the Daytona Beach cost of living is relatively affordable. The town's quality of life is pretty excellent, and the cost of living is 6–7% lower than the national average. Housing expenses are affordable, too, at 38% lower than the Florida average.
About 42% of Daytona Beach residents are homeowners, and the median price of a home is generally around $190–$290K. Single-family, three-bedroom houses and condos make up most of the town's residential architecture, including Daytona Beach's iconic oceanfront condos, followed by apartment complexes, small apartment buildings, and townhomes. Many of the homes were built in the 90s, but new architecture is consistently on the rise.
Renting is, however, quite common, making up around 58% of the resident population. A single-bedroom apartment will see renters pay just over $800 monthly on average, which is more affordable than a similarly sized rental apartment elsewhere in Florida. Two-bedroom apartment rents are higher at almost $1,000 per month but much lower than the national and state averages. If you need a little bit of extra space, you can rent a self-storage unit in Daytona Beach – there are about 14 facilities in the area to choose from.
Utilities and groceries are 8% and 3% lower than the national average, respectively. Healthcare is 4% more affordable, and a dentist visit may cost residents just over $90 on average.
More information about the cost of living in Daytona Beach:
The Job Market in Daytona Beach, Florida
With a title as one of the top tourism spots in Florida and a fast-growing economy, Daytona Beach's job market is booming, and the city has lower unemployment levels than the national average. The city is home to many large companies and employers such as Brown and Brown, an insurance leader with over 9,000 employees and reports $2 billion in annual revenue.
Top Build, a construction industry giant with estimated revenue of $1.8 billion and over 7,000 employees, also has its headquarters in Daytona Beach.
Since Daytona is long-known as the birthplace of speed thanks to the countless motorsport competitions held here, it's no surprise that NASCAR, the largest auto racing company, was born here. NASCAR employs over 2,000 residents and has an annual revenue of about $213.7 million.
The Halifax Media Group, a newspaper company established in 2011 with over 30 newspapers in its portfolio, is also among the best companies to work for in Daytona. The company employs nearly 3,000 people and earns over $340 million in revenue each year. Other notable employers in Daytona Beach include the city of Daytona Beach, the Embry-Riddle Aeronautical University, and International Speedway, among others.
Popular Industries in Daytona Beach
Daytona Beach is not just affordable; its economy is quite excellent too. The town employs about 28,000 people. As a popular vacation spot, the hospitality sector drives the economy thanks to the hundreds of hotels and countless fun events and festivals held annually.
Retail trade is also a popular industry and employs over 4,600 people, followed by health care and social assistance with 4,057 people. The sports industry is also huge, which is to be expected considering Daytona Beach is home to major auto-racing and sports companies such as the LPGA, the International Speedway Corporation, and NASCAR.
More information about finding a job in Daytona Beach:
Things to Do in Daytona Beach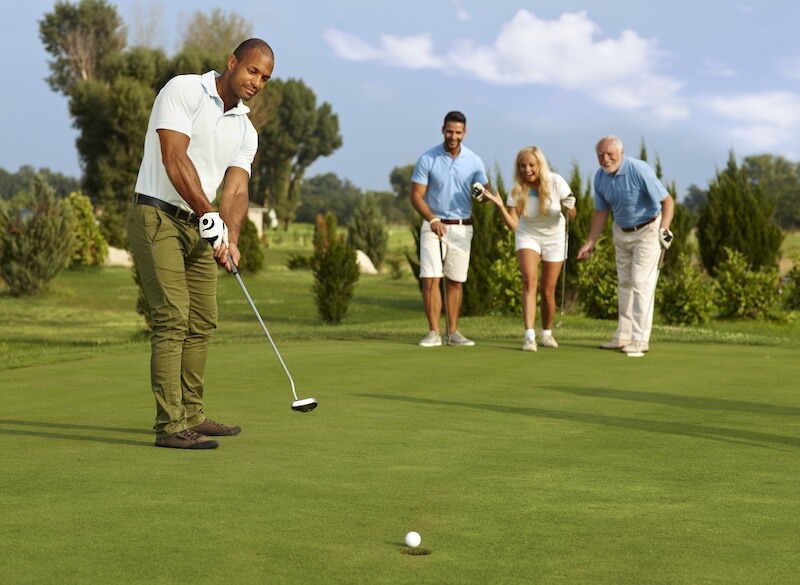 Daytona Beach things to do offer fun for everyone!
Take a free self-guided tour of the Angell & Phelps Chocolate Factory to enjoy the diverse selection of confectionery treats, or explore the Michael Crotty Bicentennial Park, a park with five ecological systems, a tennis court, picnic facilities, and an exercise trail.
During summer, fishing is a popular pastime in Daytona Beach, and one can even drive on the beach in specific areas. The city also boasts a rich history and heritage. It has the Halifax Historical Museum, the Ponce Inlet Lighthouse and Museum, the Casement, and countless other historical sites and landmarks to show for it.
Daytona Beach Outdoor Activities
With a 23-mile Atlantic coast shoreline comes opportunities to swim, fish, scuba dive, take scenic drives, or enjoy the occasional pod of dolphins making their way through the waters. Other popular water activities in Daytona Beach include boating, kayaking, and paddleboarding.
But there's more to Daytona Beach's outdoor scene than just the beach. The area is home to about 20 golf courses, including the highly-acclaimed LPGA international golf course and a series of Daytona Beach luxury condos and golf course homes. Visit and explore the Tomoka State Park, hike or bike nature trails such as the Riverfront Park Loop, an exciting, 16-mile, paved, and lightly trafficked loop close to Daytona Beach, or take a walk on the Daytona Beach Boardwalk while enjoying scenic views of the ocean.
Take the motorsport trail to learn the history of racing or spend the day at the Daytona Lagoon, a famous waterpark with a large pool, fantastic water rides, rock climbing walls, a laser tag arena, and a whole range of dining options. The Daytona Flea & Farmers Market occurs every weekend and is a great place to explore affordable items and buy fresh produce.
Restaurants, Breweries, and Bars in Daytona Beach
From waterfront restaurants with all types of cuisines, seafood eateries, and breweries, Daytona Beach offers a fantastic selection of places to wind down after a long, fun day at the beach.
Visit Off the Hook at Inlet Harbor, a bar and grill along the Halifax River with great ocean views, or check out Caribbean Jack, a waterfront restaurant with the tastiest fish tacos, a rich Caribbean menu, an onsite marina, and an outdoor deck on the water.
Stop by Donnie's Donuts for the yummiest cake donuts in Daytona Beach. The Ormond Brewing Company, a pioneer in Volusia County's craft beer scene, offers 200 recipes of unique, flavorful beers, food trucks, a trendy tavern, and even live music, making it a great place to eat, relax, and entertain.
Nightlife in Daytona Beach
Like most Floridian cities, the fun doesn't stop when the sun goes down in Daytona Beach. This beach city has a particularly energetic club scene, with bars like Mai Tai, an oceanfront, Hawaiian-themed bar with happy hours Monday through Saturday, and Main Street Station, a historic garage and music bar, leading the way. Other popular hotspots include Oysters Pub Sports Bar and Grill, Froggy's Saloon, and Beaver Bar.
Daytona Beach also hosts countless events and annual festivals, such as the Daytona Beach Bike Week and the Ormond Beach Beer Festival, featuring plenty of food and beer, live music, a kid zone, and other entertainment options. Such events mean the city attracts thousands of people annually, and the nightlife is pretty vibrant.
The Climate in Daytona Beach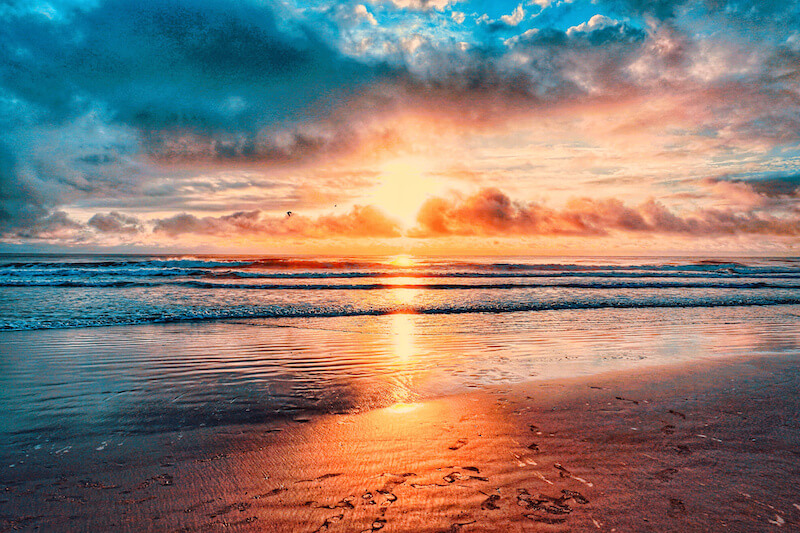 Daytona Beach has long, pleasantly warm but wet summers and Florida's typical mild, windy, and partly cloudy winters as a humid subtropical climate.
Summer starts in May and ends in September, with the hottest month being July, with average highs of 89. Winter, on the other hand, is much shorter and is usually between December and March. January is the chilliest month of the year and has up to 11 days of rainfall and average lows of 50 degrees. Highs and lows generally don't exceed 93 and 36 degrees, respectively.
August is the most humid month in Daytona, while March is the least humid. This sun-soaked city has pleasant tropical winds, ranging between light breezes at 6.3 knots in November and moderate breezes at 14.4 knots in May.
The best months to visit or enjoy Daytona's outdoors are between March and May. Around this time, spring is in the air, so the weather is pleasant, the ocean water is a bit warmer and perfect for a swim, and the tourists are fewer, meaning more affordable rates in hotels.
More information about the climate in Daytona Beach:
Traffic in Daytona Beach
While Daytona Beach is a motorsport city, traffic isn't as heavy as one might expect. Traffic is at its highest between 7:30 a.m. and 8 a.m., and high in between 6 p.m .and 8 p.m., as those times are when most people head and leave work.
Most residents are car owners, giving the nod to the beach town's rich automobile racing background. Plus, with over 35,000 public parking spaces, good roads, and a long, beautiful, and car-friendly beach to escape to, Daytona Beach sure encourages car ownership. Some of the most notable car parking areas include Richard Lanes, Revilo Avenue Parks, and the Bicentennial Park.
The car-friendly Daytona Beach is accessible to the public 24 hours and has 26 access points. It is free for pedestrians and cyclists, meaning it gets quite a lot of traffic between 11 a.m. and 4 p.m. Driving and parking on the beach is usually at a fee for tourists and free for residents between December and January. Go earlier or later during the day to avoid traffic for the best experience.
Alternative Routes
Getting into Daytona Beach is easy thanks to the I-95 interstate route from the north and south. It's the main interstate route and traffic corridor in the Daytona Beach area, meaning traffic can be pretty high during rush hour. Interstate I-4, which runs from the east to the west, is another main highway route, but one can also access the area through U.S. highway 1 and 92 routes or via state road 40.
More information about traffic in Daytona Beach:
Public Transportation in Daytona Beach
Although most residents own a car, Daytona Beach also boasts quite an excellent public transit system. The city uses Volusia's county public transportation system known as Votran. The organization runs nearly 20 bus lines between 6 a.m. and 7.30 p.m. and occasionally offers night services.
Votran has bus stops throughout Daytona marked by the Votran logo, and passes go for about $1.75 with free rides for kids aged six and younger. Alternatively, commuters may buy a weekly pass at $13 and save about $3.75 on daily passes. All Votran buses are modern and wheelchair accessible, meaning everyone can comfortably commute.
The buses take many routes, including 3a-3A North Ridgewood, 5-5 Center St, 8-8 Halifax, and 15-15 Orange Avenue. 1-1A1A north offers the most scenic view of the Daytona Beach shoreline.
Besides Votran buses, there are plenty of cabs around areas such as airports and hotels. On the bright side, one can always book and share rides through Uber, Lyft, and other ride-sharing apps for convenience and affordable rates.
The Daytona Beach International and Orlando International airports offer airports close to Daytona Beach and plenty of connections, making the city easy to access and perfect for residents who are always on the go. Other airports include the Orlando Sanford and the Jacksonville International airport.
Schools in Daytona Beach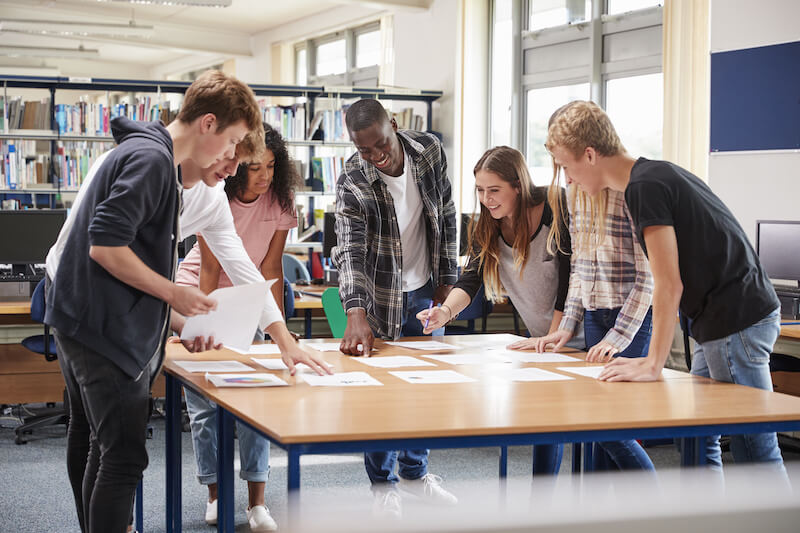 Daytona Beach schools are part of the Volusia County School District. The city has about 95 schools, ranging from preschool, elementary, middle, and high school. On average, there are 15 pupils per teacher.
The Embry-Riddle Aeronautical University is one of the top universities in Florida. This academic institution offers associate, bachelor's, master's, and degree programs in aviation, engineering, sciences, and business. It has a 61% acceptance rate, a 55% graduation rate, and an enrollment rate of over 5,000 students since inception, with 94% of them studying full time.
The Daytona State College is one of the most affordable in the area. It's a public college offering associate, certificate, and bachelor programs in nursing, photography, criminal justice, and computer programming, among others.
Daytona Beach: A Coastal Haven for All
Daytona Beach is a coastal haven with something for everyone. From a car-friendly shoreline, a vibrant nightlife, shopping centers, farmers markets, an exploding motorsport scene, and an array of arts, culture, and historical attractions, the small city offers a beach-town lifestyle and the convenience of a laidback metropolitan area.
Add in affordable housing, good infrastructure, low cost of living, and a rich job market, and Daytona Beach makes one of the best places to live in Florida and even nationally. The best neighborhoods in Daytona Beach are ready to be your new home.