Moving to New Smyrna Beach: A 2023 Guide to New Smyrna Beach Weather, Housing & Jobs
Posted by Kevin Kling on Monday, December 19, 2022 at 10:05 AM
By Kevin Kling / December 19, 2022
Comment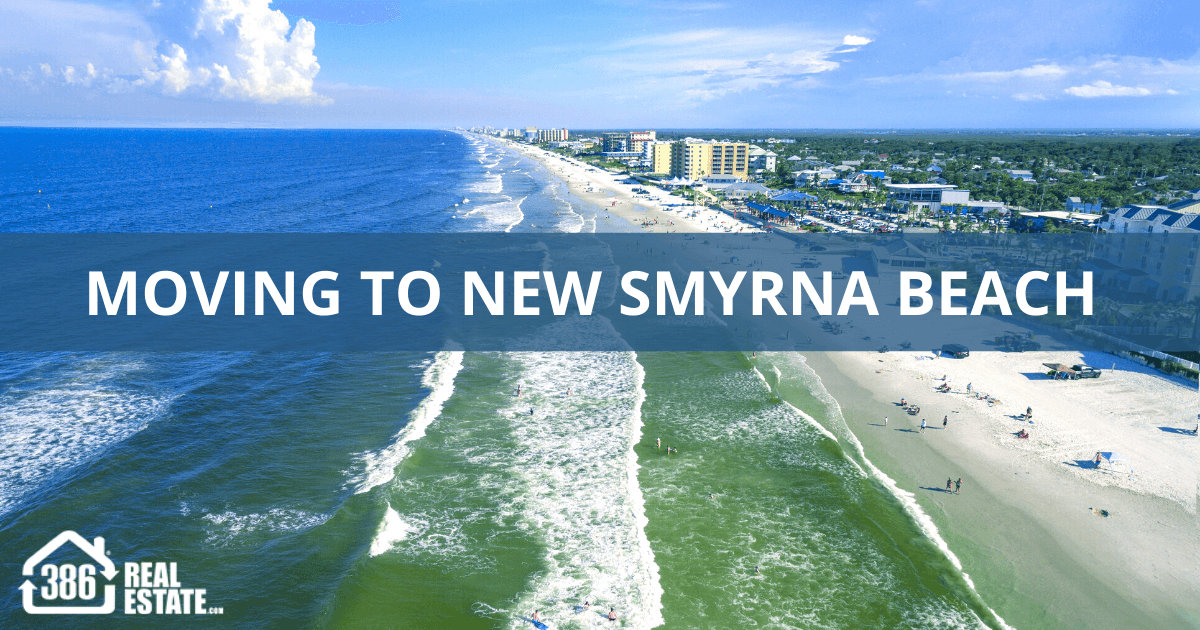 Living in New Smyrna Beach, FL
Moving to New Smyrna Beach has the benefits of a lower than average cost of living, a thriving tourism industry, numerous fun things to do, year-round warm weather, relatively little traffic, convenient public transportation, and access to several schools and universities. Located about 15 miles south of homes in Daytona Beach, New Smyrna Beach real estate sprawls across the Indian River onto a barrier island. Although many know New Smyrna Beach for its sandy white beaches and surf-friendly waves, this slice of paradise has plenty to offer on both the mainland and the beachside, with numerous bars and restaurants, plenty of public parks, and natural beauty.
If you're considering moving to New Smyrna Beach, keep reading for an overview of what you can expect to find in your new home.
Cost of Living in New Smyrna Beach
Living in New Smyrna Beach can be more affordable than many other parts of the nation, with the overall cost of living about 6–7% less expensive than the U.S. average.
Although the median home cost is about $370,000, houses can vary considerably in price and size. While some New Smyrna Beach condos can sell for under $300K, larger luxury homes in New Smyrna Beach's upscale neighborhoods can go for upwards of $4 million.
Rental costs also tend to go up with size, and houses generally cost more to rent than apartments:
A studio apartment costs about $800/month on average.
One-bedroom apartments cost about $1,000/month.
Two-bedroom apartments or homes cost about $1,200/month.
Three-bedroom homes can average about $1,600/month.
Four-bedroom homes cost about $1,700/month on average.
Like housing, other essentials like utilities and groceries also tend to be slightly less expensive than in other places. An energy bill in New Smyrna Beach usually averages about $150 a month, while a phone costs about $160 a month on average. Meanwhile, transportation expenses are on par with the national average, with a gallon of gas costing about $2.60 and bus fare coming in at $1.75.
More information about cost of living in New Smyrna Beach:
New Smyrna Beach Job Market
Private employers in New Smyrna Beach offer job opportunities across various industries such as tourism, retail, and healthcare. Some of the top employers in New Smyrna Beach include chain stores like Publix Supermarkets, Walmart Associates, and Home Depot, but there are also plenty of local businesses.
Many of these local businesses are restaurants, such as Clancy's Cantina and Norwoods. Another major employer in the food industry is CBM Management, Inc., which owns the Half Wall Brewery on Lytle Avenue and The Breakers restaurant overlooking the ocean.
In the healthcare industry, AdventHealth and Ocean View Nursing & Rehabilitation Center are the top employers. Founded in 1973, the faith-based AdventHealth is headquartered in Altamonte Springs but has a hospital in New Smyrna Beach along the South Causeway.
Other major employers in New Smyrna Beach include various manufacturers and construction companies, such as Better Barricades and Sun Coast Roofing Services.
Popular Industries in the Area
The tourism industry reigns supreme in New Smyrna Beach, generating hundreds of thousands of dollars in revenue and thousands of jobs for the city each year. Therefore, it's no surprise that New Smyrna Beach's other top industries have close ties to tourism. About 14% of the workforce deal in retail trade, while another 13% work in accommodation and food services.
Of course, New Smyrna Beach has plenty to offer beyond amenities to attract tourists. Healthcare is another important industry in the city, accounting for 10% of workers. Other major industries in and around New Smyrna Beach include real estate, manufacturing, fishing, and other marine-related activities.
More information about finding a job in New Smyrna Beach:
Things to Do in New Smyrna Beach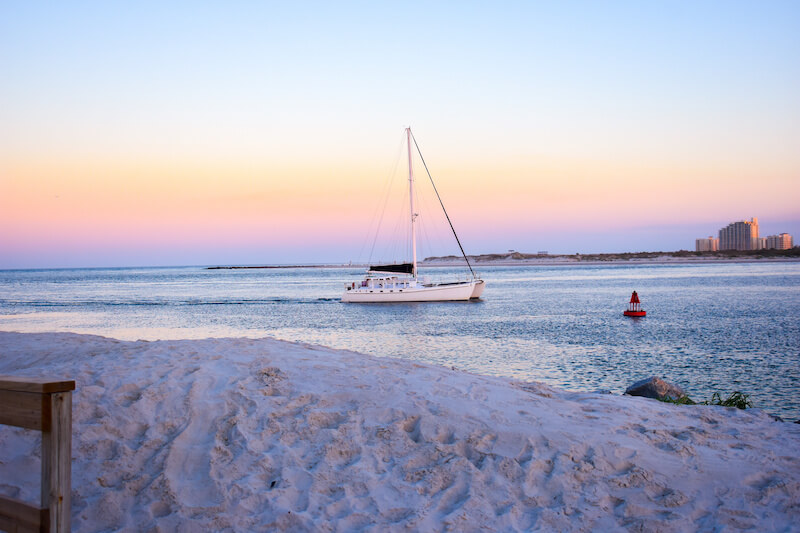 As the name of New Smyrna Beach would suggest, one of the seaside city's biggest draws is its sandy beaches. However, beautiful beaches are far from the only things to do in New Smyrna Beach. The community also features plenty of parks supporting various outdoor activities, a large selection of locally owned bars and restaurants, and numerous venues with live music.
Outdoor Activities
With 17 miles of white sand beaches, over two dozen parks, and the most biologically diverse estuary in North America, New Smyrna Beach offers plenty of outdoor activities throughout the year.
Because New Smyrna Beach has some of the most consistent waves on the East Coast, the city consistently receives recognition from magazines as one of the best in the world for surfing. It's also one of just three places in Florida that allow vehicles to drive on portions of its beaches.
New Smyrna Beach's parks offer a wide range of activities, including fishing, boating, and a slew of sports supported by the city's 68-acre Sports Complex. These parks can provide some of the best exposure to Florida's natural beauty through their trails and boardwalks.
Restaurants, Breweries, and Bars
New Smyrna Beach takes great pride in the fact that all of its beachside restaurants are locally owned. However, restaurants in the coastal city take inspiration from cuisines near and far. At the SoNapa Grille, diners can enjoy dishes served with wines from California's famous Sonoma County and Napa Valley. Meanwhile, Clancy's Cantina serves beach-inspired Tex Mex like ahi poke tacos and shrimp-stuffed jalapeños. At New Smyrna Beach's oldest restaurant Norwood's Eatery & Bar Treehouse, patrons can drink and dine at ground level or among the trees in the Treehouse Bar.
Nightlife
Many of New Smyrna Beach's beachside bars and restaurants also offer live music and dancing. Featuring live music every night, the Flagler Tavern is many locals' go-to spot. The nautically-themed venue offers a restaurant, cocktail bar, casual pub, and dance club across its two stories. Of course, the Flagler Tavern is not without its competition. The Beachside Tavern on 3rd Avenue claims to be New Smyrna's best original live music venue, featuring free shows every Friday and Saturday night at 9 p.m.
New Smyrna Beach Climate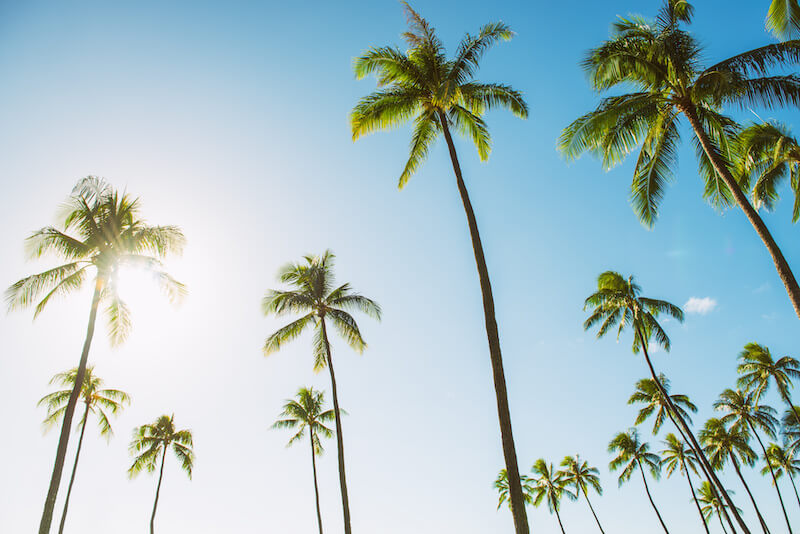 Like the rest of Florida, New Smyrna Beach is wet year-round and has long, hot summers and short, cool winters with temperatures typically between 53°F to 88°F. Although it's a longstanding joke that Florida does not have seasons due to its long growing season and generally mild winters, New Smyrna Beach experiences variations in temperature, precipitation, humidity, wind, and cloud cover throughout the year.
In New Smyrna Beach, temperatures tend to rise gradually throughout spring. During this time, highs typically range from around 75°F to 88°F, making it one of the best times to visit the city.
Summers in New Smyrna Beach are typically hot and rainy, with highs typically between 85°F to 88°F. As the peak of the wet season, summer sees more clouds, precipitation, and humidity. It's also significantly less windy. These factors make it the least popular time for visiting the city's beaches.
After September, temperatures, cloud cover, precipitation, and humidity drop significantly. With highs between 75°F and 90°F, the fall in New Smyrna Beach tends to feel quite pleasant.
Winters in New Smyrna Beach rarely get truly cold or see snow. Highs average between about 70°F to 78°F, and lows rarely dip below 50°F.
More information about the climate in New Smyrna Beach:
Traffic in New Smyrna Beach
Traffic in New Smyrna Beach gets particularly heavy around the city's barrier island, especially on weekends and holidays. While traffic and parking are rarely issues throughout the week, it's usually necessary to leave before 9 a.m. on weekends to secure a spot at the beach or in the historic district. That said, the average one-way commute in New Smyrna Beach is just 25 minutes, which is a touch shorter than the U.S. average.
On a typical weekday, driving from I-95 to the beach can take about 12 to 22 minutes. After 10 a.m., the trip typically takes a couple of minutes longer. However, on the weekend, traffic on SR-44 sees significant slowdowns starting just after 10 a.m., causing that same drive to take nearly 30 minutes.
Meanwhile, those living in waterfront homes beachside can expect to reach the beaches in mere minutes. Driving from the barrier island's northern tip all the way to the Surf Racquet Club Condo near the city's southern border only takes about 16 to 24 minutes on weekdays and a couple of minutes longer on weekends.
New Smyrna Beach allows driving on five miles of its hard-packed sand beaches, and visitors can park in areas marked by wooden posts. Daily entry costs $20, so it's well worth it to get the annual beach pass for $25.
Parking passes are free for New Smyrna Beach residents and provide access to parking at five beachfront parks. However, open spaces can be hard to find.
Alternative Routes
Because the North Causeway Bridge is a drawbridge, the South Causeway is usually the preferred route on and off of New Smyrna Beach's barrier island. However, the drawbridge only goes up twice each hour, so carefully timed departures can sometimes make using the North Causeway preferable. The North Causeway is usually the quickest route to the beaches from places on the northside.
While U.S.-1 is the main north-south road in New Smyrna Beach, it tends to experience slowdowns in the afternoon and on weekends. During the week, Riverside Drive can sometimes be a few minutes quicker, but it usually sees just as much congestion on weekends.
More information about traffic in New Smyrna Beach:
Public Transportation in New Smyrna Beach
New Smyrna Beach features plenty of public transportation options, including buses, taxis, and rideshares, as well as multiple airports and marinas. These options make it easy to get around the city and access nearby areas, like Port Orange and Edgewater.
Volusia County's bus system, Votran, has a transfer point at Old Fort Park near the base of the North Causeway Bridge. There, riders can board the gray line headed north to Port Orange, the red line south to Edgewater, or transfer between Flex areas. In addition to the bus' fixed route along U.S.-1, Votran also offers Flex areas where riders can call a bus to pick them up anywhere within the designated area. Votran cash fares are $1.75 exactly, but passes, tokens, and reduced fares are also available.
In New Smyrna Beach, there are several taxi companies, including the New Smyrna Beach Taxi Cab Company. Rideshare apps like Lyft and Uber also service the city. Taxis in New Smyrna Beach can start at around $4.20 for the first 1/10 mile and $0.20 per mile after that.
In addition to the New Smyrna Beach Municipal Airport on the north side of town, New Smyrna Beach is also within reach of the Daytona Beach International Airport, three Orlando airports, and the Jacksonville International Airport.
New Smyrna Beach also features a yacht club and three marinas along the Indian River. The New Smyrna Beach City Marina and River Deck Marina are both on the mainland, while the New Smyrna Marina is beachside.
Schools in New Smyrna Beach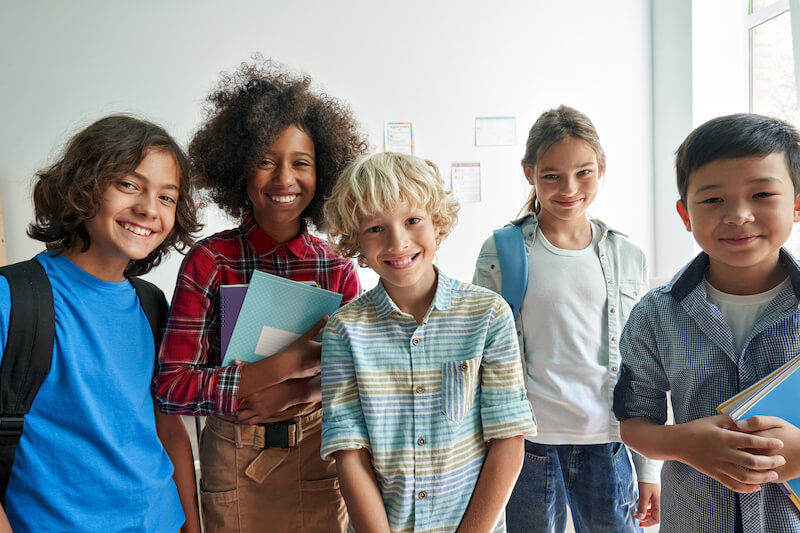 New Smyrna Beach offers numerous opportunities for education through Volusia County Schools, an airline training school, and various nearby colleges and universities.
Although Volusia County Schools operate 92 schools total, few of these are in New Smyrna Beach. However, the city does have its own high school, middle school, three elementary schools, and a charter school for Kindergarten through 5th Grade.
At the Epic Flight Academy, students can train to be either a pilot or an aircraft mechanic. Pilots can expect to finish their program in just 10 months, while mechanics can receive certification within 14 to 18 months. The academy boasts hundreds of graduates each year with placement at over 300 airlines.
Daytona State College has a campus in New Smyrna Beach, and there are several other colleges and universities just 15 miles north in Daytona Beach. The Daytona State College New Smyrna Beach/Edgewater campus offers many college credits and adult education opportunities but has few degree programs available. Embry Riddle Aeronautical University is much more specialized with a focus on aviation and aerospace. Meanwhile, Bethune-Cookman University provides four-year degrees in the arts and humanities, business and entrepreneurship, and STEM.
Come Discover Home in New Smyrna Beach, Florida
While New Smyrna Beach's famous shoreline is one of its biggest draws, the city has plenty to offer even to those who don't like the beach. Moving to New Smyrna Beach could provide a whole host of added benefits. The city has slightly lower costs of living and commute times than the U.S. average, along with several schools and plenty of job opportunities in tourism and related industries. While a variety of public transportation options and relatively little traffic make getting around New Smyrna Beach easy, the city also has plenty of nearby marinas and airports connecting it to the rest of Florida and the globe. Finally, with warm temperatures and wet weather throughout nearly the entire year, New Smyrna Beach can be great for warm-weather activities almost year-round.
If New Smyrna Beach is your next home destination, contact Kevin Kling of 386 Real Estate at (386) 527-8577 to get started finding your New Smyrna Beach dream home today.