What to Know About Moving to Port Orange [2023]
Posted by Kevin Kling on Thursday, December 15, 2022 at 9:00 AM
By Kevin Kling / December 15, 2022
Comment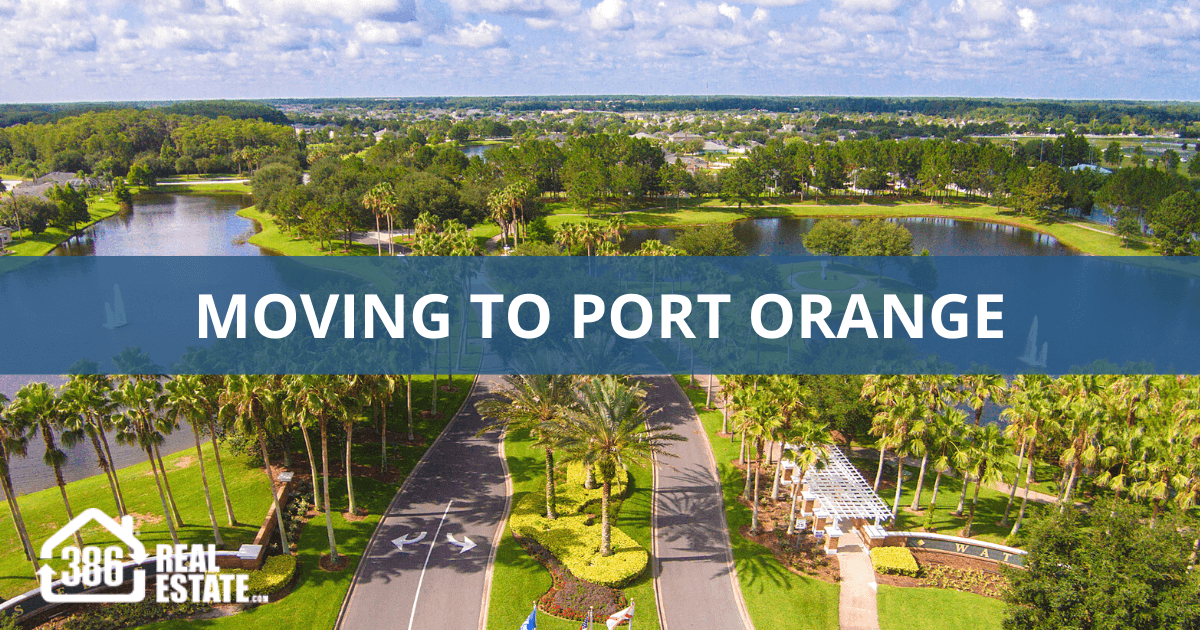 Living in Port Orange, FL
Port Orange, Florida, is a small city of about 65,000, located along the north-central portion of Florida's east coast. Set just outside the popular Daytona Beach area, the Port Orange community is just minutes from the beach and only an hour from all the attractions Orlando offers. Residents enjoy various benefits, including an affordable cost of living, a warm and sunny climate, and plenty of things to do for lovers of food, history, the outdoors, and so much more. Port Orange also draws many thanks to the region's diverse job market and modest commutes. Learn more below about this growing area and everything it offers to those who choose to move to Port Orange.
Cost of Living in Port Orange
The cost of living in Port Orange generally comes close to or just under the national average. The area has an overall cost of living score of 97, slightly below the national average of 100. Port Orange is also slightly more affordable than other spots in the Sunshine State, as Florida has an overall cost of living score of 102.8.
The area is roughly in line with both state and national averages regarding grocery and health spending. However, when it comes to housing and utilities, Port Orange is more affordable than other spots in Florida. The median home price is around $227,400, slightly below both the national and Florida averages. Renting may cost between an average of $830 per month for a studio up to an average of $1,980 for a 4-bedroom, with an estimated median of just over $900 per month. Overall, the cost of housing in Port Orange is estimated at 17% less than the average across the country.
Utilities are also more affordable in Port Orange, as utilities may be 8% lower than the national average. Transportation may be the biggest way to save on the cost of living in Port Orange. With a cost of living index of just 91, it's more than a full 20 points more affordable than the rest of Florida.
More information about cost of living in Port Orange:
Port Orange Job Market
Several large employers call Volusia County home. AdventHealth, formerly Florida Hospital, employs over 5,500 individuals in the county, with multiple facilities in Port Orange, Daytona Beach, the Ponce Inlet community, the New Smyrna Beach community, Deltona, and others. Halifax Health is the next-largest employer, with over 3,000 individuals on its payroll. US Foods, Inc, employs around 500 in Port Orange itself, with Raydon Corporation employing about half that number in the city.
Other companies offering jobs in Port Orange include Acadia Healthcare, Thompson Pump & Manufacturing, Stock Yard Packing, Covelli Enterprises, Brady Corporation, and Synovus Financial Corporation. US Foods is the only Fortune 500 company with operations in Port Orange.
More information about finding a job in Port Orange:
Popular Industries
Port Orange and Volusia County, FL, are home to a variety of industries. The biggest industry sectors in Volusia County include retail, healthcare and social assistance, accommodation and food service, and construction. The area has many real estate, rental, and leasing professionals, with roughly 1.5 times the national average. Volusia County also has above-average firefighters and installation, maintenance, and repair occupations. The best-paying industries in the area include utilities, public administration, and finance and insurance, while the most lucrative occupations include architecture and engineering, business and financial operations, and health diagnostics and treatment.
Things To Do in Port Orange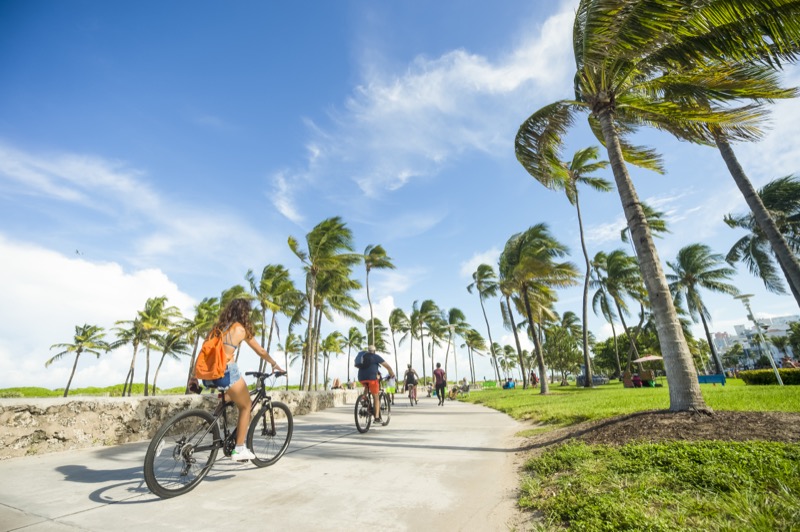 There's never a shortage of fun things to do in Port Orange. Parks and preserves like Cracker Creek and Spruce Creek Park allow visitors to get in touch with the unique Florida environment and enjoy the famous weather. Dunlawton Sugar Mill Gardens provides a look back to the 19th-century sugar plantation history of the area, while the Gamble Place historic district showcases historic citrus packing and a home belonging to James Gamble of Proctor & Gamble fame. Plus, residents have access to some top-notch dining and nightlife options and everything nearby Daytona Beach has to offer.
Outdoor Activities
Port Orange offers diverse outdoor activities, thanks to the varied climates found within a short drive. Residents can stroll along the Halifax River at Riverwalk Park, where the city has also established a fishing pier, kayak/paddleboard launch, splash pad, and picnic and event space. Port Orange is also the site of the Dunlawton Sugar Mill Gardens. This area operated as a plantation starting in the early 1800s and was even the site of a battle in the Second Seminole War decades later. For the past 80 years, it's functioned as a tourist attraction, showcasing the area's history and later becoming a botanical garden to preserve Port Orange's natural beauty. Hikers can also enjoy nearby Ponce Inlet Trail, one of the rail trails that converted old railroad tracks to outdoor recreation spaces. Residents may even choose a Port Orange waterfront home to bring the potential for water activities right to their front door.
Restaurants, Breweries, and Bars
The Port Orange area includes many popular dining and drinking spots. Among the best is Aunt Catfish's On The River, where southern food and seafood combine into delicious, unique dishes. This local institution offers waterfront dining along the Halifax River, and a full bar and summertime live entertainment. Hidden Treasure Tiki Bar And Grill is another top local food destination located in the Rose Bay area. Diners can enjoy a variety of seafood and other dishes, as well as unusual and inventive mixed cocktails. Port Orange is even home to its own brewery, Tomoka Brewing Co., which serves food at its Clyde Morris Boulevard location.
Nightlife
Looking to head out on the town once the sun goes down? Port Orange has lots of different bars, clubs, live music, and other entertainment opportunities. The Half Wall is one of the best choices. This beer house offers a full food and drink menu, a cozy atmosphere, and plenty of TVs for watching the big game. First Turn Steakhouse has been serving area residents for nearly 40 years, offering classic steakhouse and bar food, as well as live entertainment and events nearly every night of the week. Finally, those looking for a drink and some relaxation along the water can head to Yaya's Beachside Bar, which hosts karaoke and leagues for darts and pool.
Port Orange Climate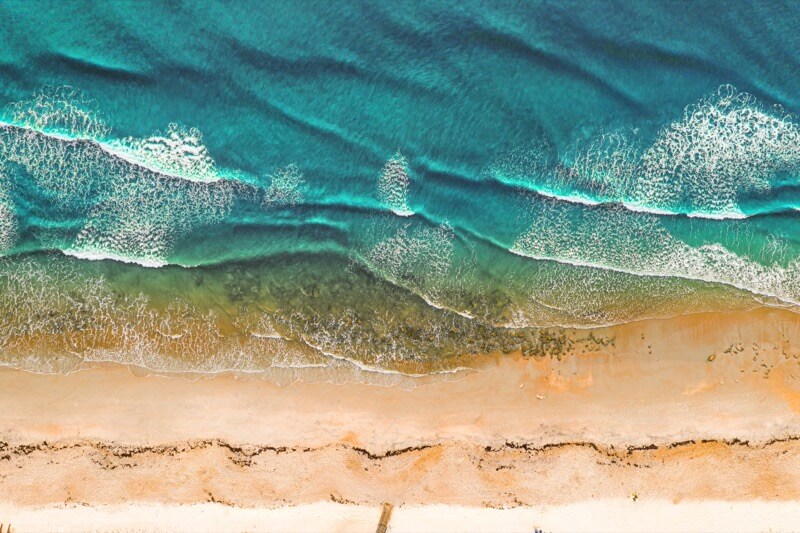 Like much of Florida, one word can describe much of the year in Port Orange—warm. During the four hottest months of the year, between the end of May and the end of September, daytime highs average 84 degrees Fahrenheit. Winters aren't much cooler, averaging daily highs of 72 degrees Fahrenheit between December and March. On average, only four days per year see temperatures below freezing at any point. Spring and fall tend to be comfortable, with highs in the low 70s to low 80s and lower humidity than the summer months.
It's also a fairly wet climate, receiving 50 inches of rain per year, significantly more than the U.S. average of 38. Most of the rain tends to fall between June and September. Still, despite the heavy precipitation, Port Orange experiences about 227 sunny days per year, also above the national average. April, November, and March are considered the most comfortable months to visit.
More information about the climate in Port Orange:
Traffic in Port Orange
Port Orange is flanked by two major commuting and travel routes: Interstate 95 to the west and US Route 1 to the east. These two roads are among the primary north-south arteries along Florida's east coast. Google Traffic data shows I-95 tends to experience minimal delays in the area beyond those related to accidents, while Route 1 can see some congestion and traffic during busy periods like morning and afternoon rushes or weekend evenings. Local roads within Port Orange experience minimal and sporadic traffic, similar to most suburban towns.
That's good news because more than 80% of residents commute alone in their car every day, while another 9% carpool with others. The average commute in Port Orange is estimated at just under 22 minutes each way, slightly below the nationwide average of about 26 and a half minutes.
Port Orange's location allows quick access to nearby Daytona Beach, with most parts of the city about a 15–20-minute drive away. Daytona Beach International Airport is also about the same distance from Port Orange. Jacksonville is approximately an hour and a half away to the north, while Orlando lies about an hour to the southwest.
More information about traffic in Port Orange:
Public Transportation in Port Orange
With about 9 out of 10 Port Orange commuters using their car, it should be no surprise to learn that just 1% of residents primarily commute on public transportation. Public transit in Port Orange is provided by Votran, which is operated by Volusia County. The agency operates more than 40 bus routes throughout the county. Adults pay $1.75 per single ride or can purchase 10 ride tokens for $16.50. Those over 65 years old or aged 7–18 pay reduced fares of $0.85 or $7.50 for 10 tokens. Children under 7 ride for free. Daily, 3-day, weekly, and monthly unlimited ride passes are also available and offer significant per-ride discounts.
No rail systems pass through Port Orange. However, the community lies approximately 40 miles east of Amtrak's Auto Train facility at Sanford, FL. The closest SunRail station is located about 35 miles away in DeBary.
While Uber, Lyft, and other rideshare availability may vary depending on the time and day, Port Orange's proximity to the popular Daytona Beach means that rides are generally available. In addition, a variety of taxis and other for-hire car services also serve the area.
Port Orange Schools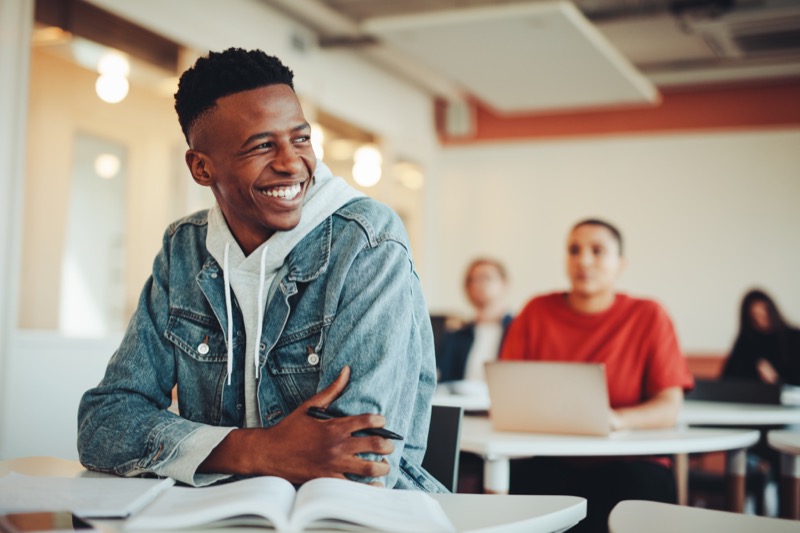 Public schools in Port Orange are operated by Volusia County Schools system. Six elementary schools are located within Port Orange:
Cypress Creek Elementary
Horizon Elementary
Port Orange Elementary
Spruce Creek Elementary
Sugar Mill Elementary
Sweetwater Elementary
Two middle schools are also located in the town:
Creekside Middle
Silver Sands Middle
Port Orange is also home to two high schools:
Atlantic High
Spruce Creek High
Volusia County Schools also operates numerous charter and alternative learning centers, though none are located within Port Orange itself. Schools are assigned based on the home address of a student's parents, though school choice applications are considered for those looking to attend outside of their zone. The public school system provides bus transportation, but only for students attending school in their assigned zone and living more than two miles from campus.
Several colleges and universities also operate in the Port Orange region. Bethune-Cookman University, Daytona College, Palmer College of Chiropractic, and Embry Riddle Aeronautical University are located in nearby Daytona Beach, as well as a mix of other public and private adult educational institutions.
Soak in the Sunshine in Port Orange, Florida
Port Orange is among the rare small communities that truly have something for everyone. Residents can enjoy lower home prices and rent compared to their neighbors in other parts of Florida, even for Port Orange's luxury homes, as well as lower utilities and transportation costs. They can also take advantage of a growing and varied job market and easy transportation in and around town. Port Orange maintains sunny and warm temperatures for most of the year, inviting visitors and community members alike to enjoy the natural beauty of coastal Florida. Food lovers can enjoy the town's large selection of restaurants, and those looking for a good time can take advantage of the numerous bars and even a brewery! All of these factors and more combine to make this under-the-radar city a great choice to live in the Sunshine State.