New Construction Homes: 5 Things to Know Before Purchasing One
Posted by Kevin Kling on Thursday, May 20, 2021 at 6:05 AM
By Kevin Kling / May 20, 2021
Comment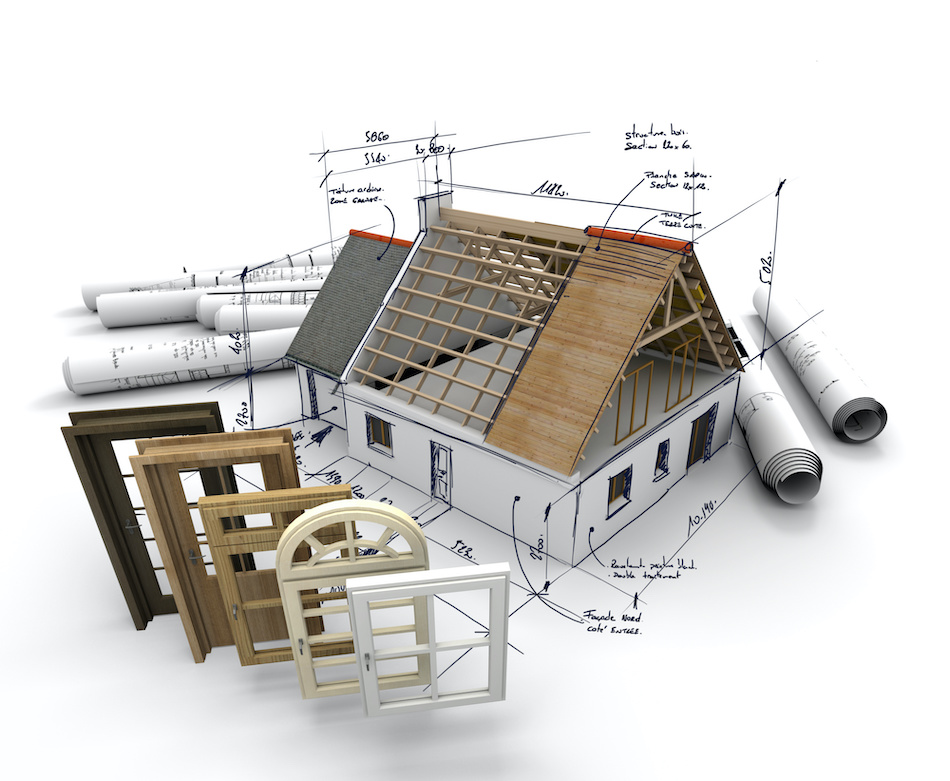 A newly built home has many advantages. Buying a custom home can provide an opportunity to choose floor plans, colors, and features. A homebuyer won't be inheriting another person's broken water heater, torn carpet, or leaky roof. However, buying a new construction home is very different from buying an existing home. Before a buyer undertakes the project, they should make sure they understand the process to ensure they'll get the home of their dreams. Here are some things to know about buying a new construction home.
For informational purposes only. Always consult with a licensed real estate professional before proceeding with any real estate transaction.
Move-in Date Isn't Guaranteed
While most builders can give buyers an approximate date when the home will be ready to live in, a move-in date isn't guaranteed. Bad weather, material shortages, and other problems can cause the project to take longer than expected.
If the new construction homebuyer is selling their existing home and finds a buyer who wants to move in before the new home is ready, they have some options.
Living with family or friends temporarily.
Finding a short-term apartment rental or hotel, depending on the expected duration.
Doing a sale-leaseback—in this double transaction, the homeowner sells the home and agrees to rent it back from the new owner for a specified period of time.
Buyers Should Have Their Own Agents
Buyers often meet agents when they tour the model home. They work for the builder, however, and they will protect the builder's interest.
Having their own real estate agent can assure a buyer has a professional to advise and advocate for them. The builder may even pay their commission at closing. When choosing an agent, buyers should ask about their experience with new construction homes and working with the specific builder.
Research the Builder or Builders
A house is a major purchase, so due diligence is important. Find out the other neighborhoods where the builder has constructed homes and look at the quality of craft there. Ask for references and talk to each of them. Be sure to ask the references about how the builder treated them after the closing if problems developed.
Research the builder with the Better Business Bureau, Angie's List, and other online review sites, news articles, and social media. Ask about warranty programs and how much leeway there may be in choosing fixtures, carpets, and other aspects of the home.
Upgrades Are Less Expensive During Building
Often, for a buyer's dream home, they'll want upgrades above the basics. Upgrades can include features or materials. Examples are hardwood floors, energy-efficient appliances, and tile work in the master bath. Builders make a profit on upgrades—however, a buyer or agent can often negotiate these prices down.
Also, while an upgrade may sound expensive at the time, most of them are much less expensive if done at construction time rather than after the home is already built. Having to drill through a basement to add extra plumbing for a bathroom later could take a lot of time and money, for example.
Buyers May Need a Home Construction Loan
Construction loans are not the same as typical mortgages. Construction loans are higher interest rate short-term loans that the lender pays directly to the builder in installments. Once the building is complete, the loan either converts to a typical mortgage loan, or the borrower obtains a permanent loan from another lender to pay off the construction loan. Construction loans typically require a 20–30% down payment; however, FHA construction loans require only a 3.5% down payment.
Sometimes a builder is accustomed to working with certain lenders and may offer a deal if a buyer uses their preferred lender. Research the lender's reputation first before committing.
While buying a custom home can be intimidating, with careful research, a homebuyer can attain the home they've always wanted.
For informational purposes only. Always consult with a licensed real estate professional before proceeding with any real estate transaction.