26 Fun Things To Do in New Smyrna Beach: What Are Your Weekend Plans?
Posted by Kevin Kling on Tuesday, July 5, 2022 at 2:21 PM
By Kevin Kling / July 5, 2022
Comment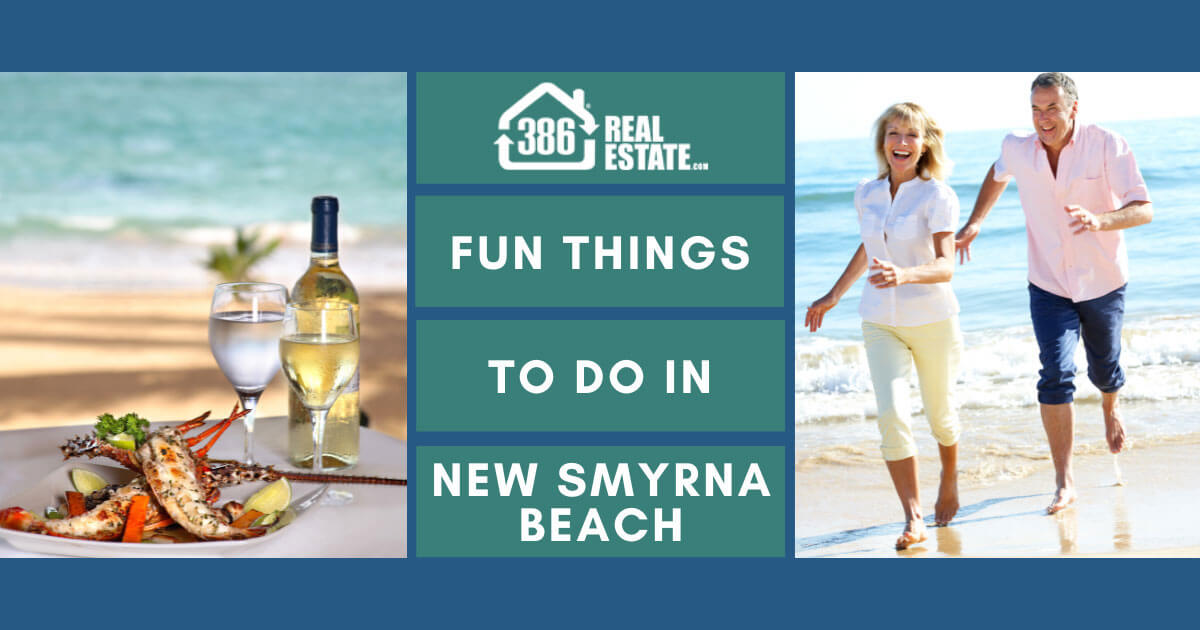 Everybody knows the New Smyrna Beach community boasts soft-sand beaches and delightful weather year-round. While most people are drawn to the city to enjoy sun-kissed days on the sand, they're always delighted to discover the bounty of other fun things to do in New Smyrna Beach. Lush parks offer peaceful walking trails, local restaurants and bars are ready to satisfy any appetite, and the area's museums and entertainment venues await when the sun goes down. A good time is never hard to find around here. Keep reading to learn about the many things to do in New Smyrna Beach.
New Smyrna Beach Outdoor Adventures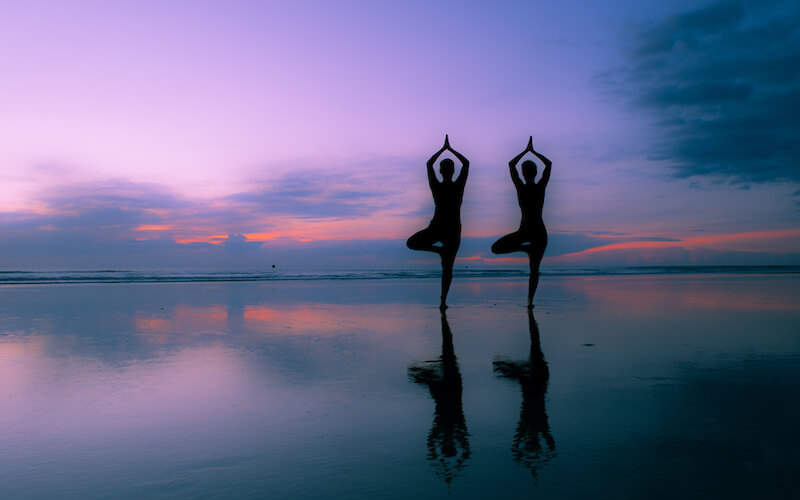 Outdoor activities are one of the biggest appeals for people moving to New Smyrna Beach, thanks to the subtropical climate and the positive local attitude toward enjoying the natural environment. Parks, water activities, and trails are the three main categories of outdoor activities in town.
Parks
The dozens of local parks in New Smyrna Beach make every day fun for locals and visitors alike. The beachside parks are among the most popular. The 27th Avenue Beachfront Park is a traditional beach area with sandy shores, basketball and racquetball courts, oceanfront condos, and a boardwalk. Indian River Lagoon Park hosts picnic tables and space for canoes and kayaks but is also a great place to view wildlife.
As for green spaces not near the Atlantic coast, Buena Vista Park sits on the Indian River. Young children can enjoy the new playground while everyone gets a good workout at the fitness structure. Pet owners will love the local dog parks, with plenty of space to roam off-leash.
Water Recreation
It should go without saying that New Smyrna Beach features a wide selection of fun in the water. Waterfront areas like Smyrna Dunes Park are great for boating, fishing, and swimming. Dogs on a leash are welcome in most places, too. Fishing charters are another popular activity. Rent a boat for up to eight hours and take four friends on an excursion along the coast.
Anyone who wants to experience wildlife can also rent boats or kayaks for guided tours on the water. It is possible to see various wild animals, including manatees, dolphins, sea turtles, and pelicans.
Hiking & Biking Trails
Searching for a way to get some exercise, fresh air, and wildlife nature environments? New Smyrna Beach has some great trails for hiking, biking, and walking. The Cady Way Trail is predominantly asphalt and runs about 7.5 miles through business and shopping districts. This is a popular route for people using wheels of any variety.
The Flagler Trail runs about 14 miles over a variety of surfaces. Most of the path is unpaved and surrounded by trees, perfect for horse-riding, experienced mountain biking, and hiking.
Whether you love hours of intense outdoor exercise or a peaceful walk in nature, New Smyrna Beach has a trail for you to enjoy.
New Smyrna Shopping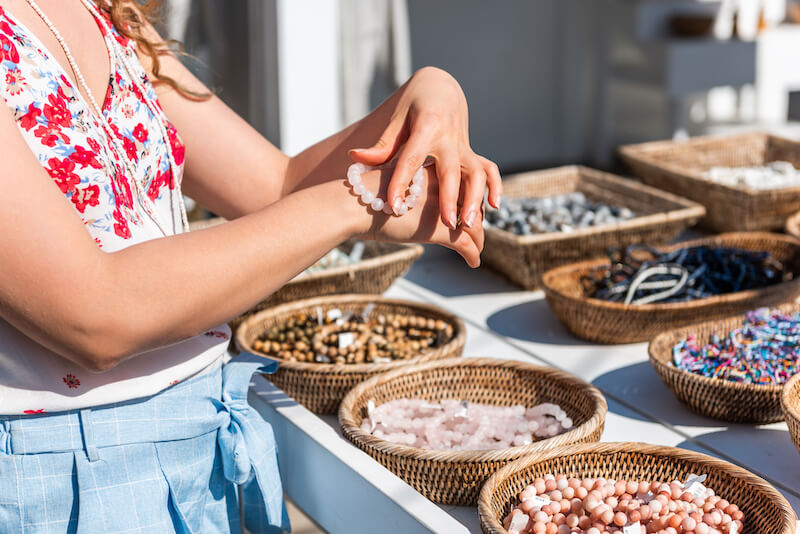 Like many beach communities, some of the best shopping in New Smyrna Beach can be found on boardwalks near the water. Because these places attract large numbers of people to enjoy the natural beauty, they also draw a wide variety of businesses of various types. Visitors should not think of these shopping opportunities as visiting a mall, since many boardwalk businesses will be niche or boutique experiences.
Taking I-4 east to I-44 east will bring guests to Flagler Avenue and its eclectic mix of shops. This commercial district is only about a 10-minute walk from the nearby beach, and it is also a popular destination for sand-covered people searching for restaurants or waterfront apparel. Frequent browsers will love the constant mix of new outlets in the area, meaning they never know what will be found on a trip.
Elsewhere in the community, find a variety of New Smyrna Beach shopping gems. Twistee Treat is the place for shakes, malts, and other dessert beverages. Bealls department stores can be a great place to pick up random items from shoes to home goods. Anyone in need of beach attire or souvenirs can check out Alvin's Island.
New Smyrna Restaurants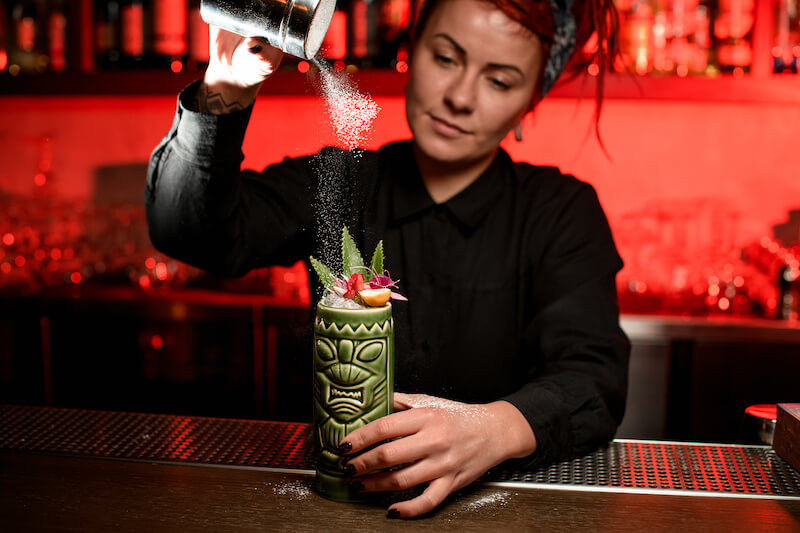 No community would be complete without some great eateries that mix local culture with an inviting atmosphere. As a tourist area, of course New Smyrna Beach will have excellent restaurants. The local flavor includes national chains and boutique dining experiences that can only be enjoyed in the community.
Boondocks Restaurant & Tiki Bar is a waterfront facility that opened in 1995. Featuring a mix of seafood and typical bar items, this is a great place for light fare or serious eats. Try the crab bites for starters and move to the Fried Seafood Combo or Mahi-Mahi Fish Dinner. Yellow Dog Eats is another local favorite, with the site in New Smyrna Beach being the second in the franchise. Enjoy the Hokey Poke Tacos or go healthy with Smokey's Smoked Salmon Salad.
Another oceanfront establishment, The Breakers Restaurant, has been around in one form since the 1900s. The eatery features exciting touches like the Macaroni & Cheese Bites or lunch favorites like the Inferno Burger.
Arts & Culture in New Smyrna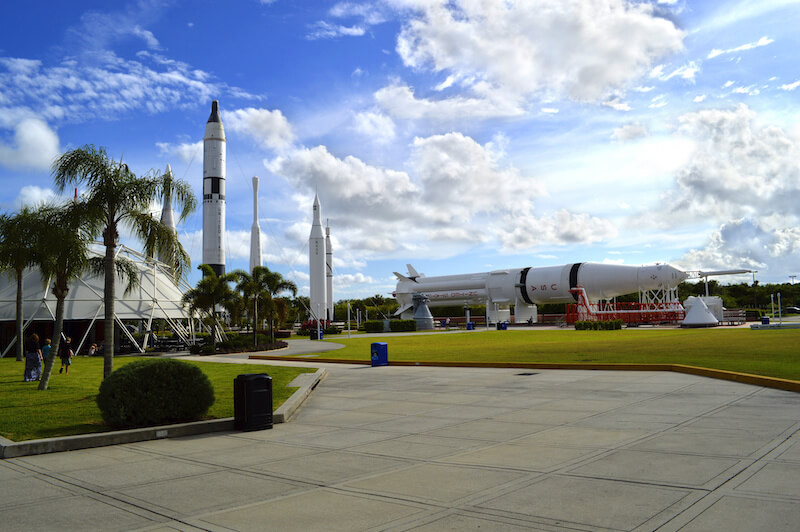 The arts and culture scene in New Smyrna Beach reflects the community's unique character. Visitors and residents alike are often drawn to the passion and inspiration prevalent in artistic spaces.
Museums
One of the region's largest and most famous museums, the Kennedy Space Center on nearby Merritt Island is a must-see for anyone interested in science or history. Check out the US Astronaut Hall of Fame for exhibits dedicated to the human legends of space travel. Engineering lovers will want to visit the Rocket Garden, including daily guided tours of some of the most noteworthy vehicles in human history. The Kennedy Space Center Bus Tour is perhaps the best place to start for a holistic view of the historical and current operations.
In the nearby Ponce Inlet area, visit the Ponce de Leon Inlet Lighthouse & Museum. Named after the Spanish explorer who encountered Florida in the 1500s, the lighthouse has been operating since 1887. Don't miss the nearby Marine Science Center for a fun and educational voyage into undersea life.
Art Galleries
To explore a different type, visit a New Smyrna Beach art gallery. Anyone familiar with landscape paintings filled with "happy little trees" should not miss the Bob Ross Art Workshop & Gallery. Named for the laid-back host of the Joy of Painting series, the facility continues the legacy by offering classes and instruction books to encourage future creatives. They also host local events and guest artists from around the world.
Mike Ring Fine Art Photography is another stop for art pieces to decorate the home. Take a little part of the Florida coast home with a wide array of wildlife and landscape shots. For pottery work and stained-glass set in lush gardens, visit Clay Gallery.
Dance & Theater
Performance arts hold another special place in the hearts of New Smyrna Beach residents. The Little Theatre was formed in 1947 by a small group that wanted to promote the arts. As a nonprofit organization dedicated to local live drama, guests can find a wide selection of support opportunities. Visit the website to find upcoming productions or enroll young minds in theater camp.
NSB Dance Moves offers various classes for artists of all skill levels. However, this is not just a place for classical ballet. Guests can learn the most popular dance floor activities, including Line Dancing, Mambo, and the Electric Slide.
The great thing about New Smyrna Beach's creative activities is that they include roles for the participant. Dance studios, art galleries, and theatre groups provide classes to get people involved. The museums also offer hands-on, fun learning exhibits designed to inspire.
New Smyrna Nightlife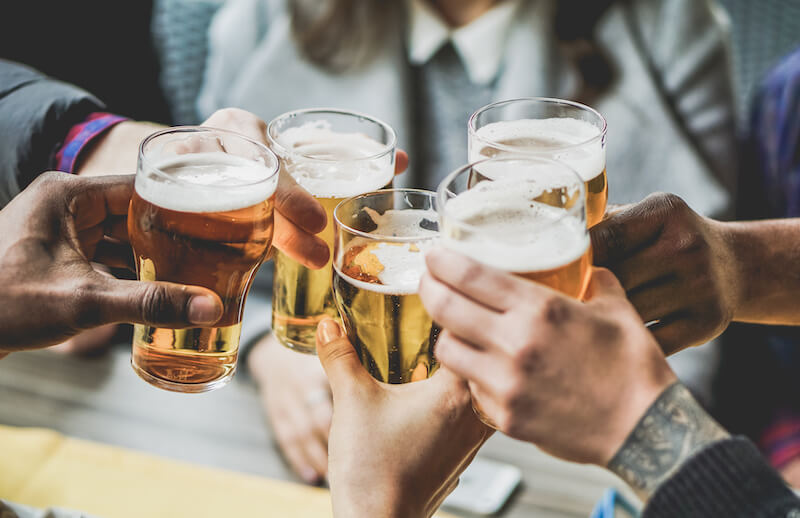 The only thing better than fun in the sun is fun after the sun falls. Nightlife in New Smyrna Beach certainly fits this description with many exciting ways to have fun after dark. Beachside Tavern is the best place for live music, and most acts are free. New Smyrna Beach Brewing Co. serves specialty ales brewed right in town and stays open later than usual on Friday and Saturday nights. Check the website before visiting since these unique boutique flavors can change based on availability.
Something New in New Smyrna Beach
All of the neighborhoods in New Smyrna Beach have an incredible number of exciting activities available. Everything about this area is unique, from learning to paint in Bob Ross' hometown to tracing the space race history. On and off the beach, prepare for experiences that are not soon forgotten.
If New Smyrna Beach is your next home destination, contact Kevin Kling of 386 Real Estate at (386) 527-8577 to get started finding your New Smyrna Beach dream home today.