Port Orange Beaches: 8 Neighborhoods Near a Port Orange Beach
Posted by Kevin Kling on Monday, October 10, 2022 at 9:30 AM
By Kevin Kling / October 10, 2022
Comment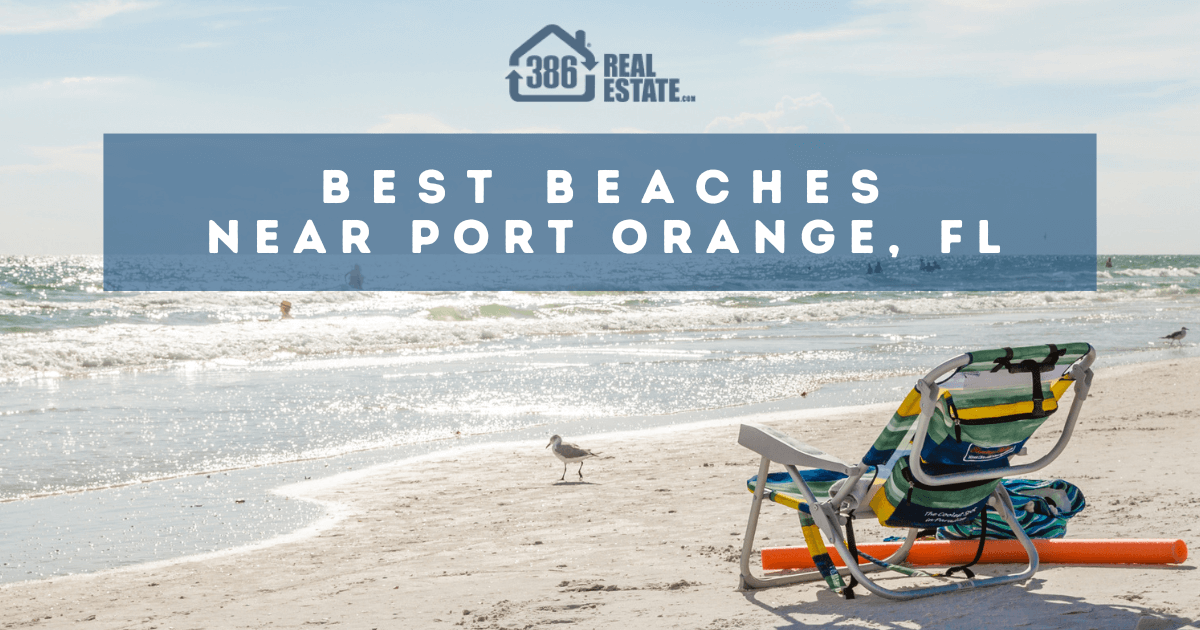 Once a citrus-growing community with several ranches, Port Orange is now best known for having great weather and access to some of the best Atlantic coast beaches in Volusia County. The city of Port Orange, Florida, is just under 30 square miles in size and comprises several gated home communities amid an array of commercial developments.
From small, quaint beaches to sizable locations with lifeguards and various amenities, there's sure to be a special spot waiting just for you—visitors of the area beaches often find themselves moving to Port Orange! Let's dive into some of the best beaches near Port Orange and discover what makes them so special.
How Far is a Port Orange Neighborhood From the Beach?
First, many like to know how close their home will be to one of these great beaches. A few times a week, a buyer will ask me how far a Port Orange home or neighborhood is from the beach. Many neighborhoods are within biking distance, and most are only a short drive away. Evening walks on the beach, oceanfront dining, surfing and pier fishing are all close to home. Other enjoyable beach activities include kite surfing, sand castles, and sunbathing. I have decided to note a few neighborhoods in the Port Orange area and the distance you would travel to make it to the Atlantic Ocean.
Get Wet at Wilbur-by-the-Sea Beach
Port Orange Neighborhoods Close to Wilbur-by-the-Sea Beach:
the Woodlake neighborhood (4.6 miles) and Countryside (6.4 miles)
Wilbur-by-the-Sea Beach is located in a small settlement of the same name. This spot is picture-perfect, uncrowded, and has sparkling turquoise water lapping against the soft, pinkish-white sand beach. There's no need to wear special shoes, as the sand is soft and no driving is allowed on the beach. This keeps the shoreline flat, making it a popular place for cycling and walking with ease.
Amenities include changing rooms and bathrooms, and the beach restaurant and lifeguards are on duty during peak seasons. There are a few surfing spots, but most come here to relax and enjoy the striking scenery. Dogs on leashes are welcome at Wilbur-by-the-Sea Beach, and the park also provides doggie cleanup bags and waste receptacles.
No cars are allowed on the shoreline, but free parking is available at the top of the hill leading to the water. This location is near some of Port Orange's luxury homes for sale, just minutes from historic Lighthouse Point Park, which is a bit more lively and has activities that include fishing, surfing, and tours of the lighthouse itself.
Toronita Avenue Beach Park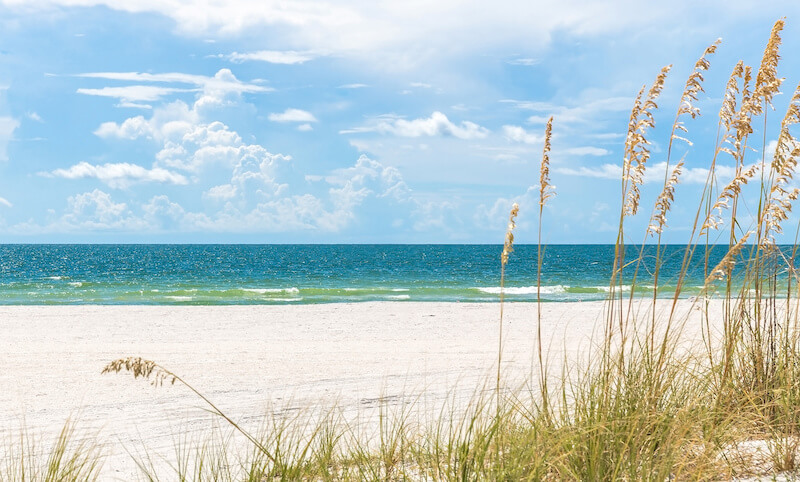 Port Orange Neighborhoods Close to Toronita Avenue Beach Park:
the Baywood neighborhood (6.3 miles) and Countryside (6.7 miles)
Another note-worthy beach in Wilbur-by-the-Sea is Toronita Avenue Beach Park, considered one of the best in Volusia County. This is considered a natural area, so no vehicles are permitted on the beach. Free parking is available near the entrance, and there are several handicapped spots.
While the park doesn't have specific areas for sand sports or loungers for sunbathing, visitors can bring their setups. However, BBQs and picnic areas are just off the primary beach zone. In addition to soft sand, hard-packed areas here are popular with cyclists, paddlers, and joggers.
Toronita Avenue Beach Park features well-maintained bathrooms and shower facilities that make after-beach cleanup a breeze. There are also lifeguards on duty here during operating hours, which is a perk for those with younger children or people who aren't strong swimmers.
Toronita Avenue Beach Park Additional Information
Address: 4200 S. Atlantic Avenue, Wilbur-by-the-Sea
Hours: Daily, 6 a.m.–8 p.m.
Grayce K. Barck North Beach Community Park
Port Orange Neighborhoods Close to Grayce K. Barck North Beach Community Park:
the Oakland Park neighborhood (12.4 miles) and Countryside (12.2 miles)
As one of the nicest and quietest shoreline locations in the city of Daytona Beach, Grayce K. Barck North Beach Community Park is a beautiful place to escape the stressors of daily life. Just minutes away from luxury condos and new construction homes, this beach is most often frequented by locals looking for peace and quiet.
In addition to soft sand leading to the water's edge, there are several grassy spots and a hard-packed beach with fire pits. The park boasts picnic tables, two covered pavilions, and several walkways for the use of beachgoers. Pets are welcome on the beach and recreation areas but must be leashed and picked up after by their owners.
Restrooms are available and feature open-air showers to de-sand before departing the beach. Parking is free, and there are two large lots off Sapphire Road that lead to wooden walkovers that head straight to the waterfront.
Grayce K. Barck North Beach Community Park Additional Information
Address: 1100 N Atlantic Ave, New Smyrna Beach, FL
Hours: Daily, 6 a.m–7 p.m.
Phone: (386) 424-2175
Spend the Day at Sun Splash Park
Port Orange Neighborhoods Close to Sun Splash Park:
the Country Walk neighborhood (6.9 miles) and Town Park (8.5 miles)
Make waves at Sun Splash Park, which encompasses four acres of shoreline, playgrounds, trails, and a thrilling splash pad zone. There are a ton of things to do in Daytona Beach, but Sun Splash Park is a must-visit. Bring some sunscreen, towels, a picnic lunch, and maybe some bread crumbs for the seagulls for a day of fun in the sun.
The park is free and open to the public, and there are dozens of free parking spots, many of which are wheelchair accessible. Visitors will have access to restrooms and freshwater showers to clean up after a day of building sandcastles along 600 feet of beach access or getting dirty on the covered playground.
Near the splash pad is a "cool zone" where fresh beverages and small snacks can be purchased. The pad has hundreds of computerized jets, and the area is open as the weather permits and is closed during the winter. Parents can watch their little ones from the shade just steps from the picnic pavilions. The Volusia County Ocean Rescue Lifeguard Headquarters is also located at the park.
Sun Splash Park Additional Information
Address: 611 S Atlantic Ave, Daytona Beach, FL
Park Hours: Daily, dawn to dusk
Splash Pad Hours: March–November, 8 a.m.–7 p.m.
Phone: (386) 248-8072
Feel the Heat at Winterhaven Park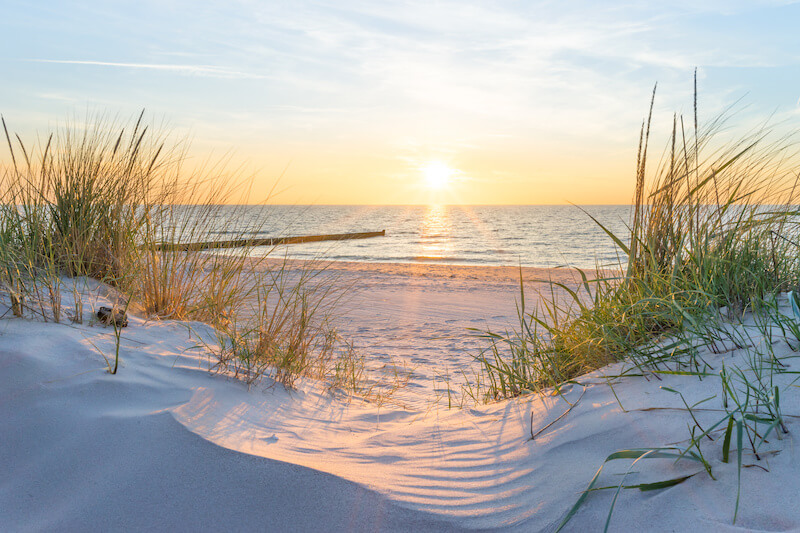 Port Orange Neighborhoods Close to Winterhaven Park:
the Beacon Woods neighborhood (6.7 miles) and Baywood
Winterhaven Park is situated on the shoreline of the town of Ponce Inlet and is not a traditional beach park. There are no sports courts, playgrounds, or trails along this beautiful handicapped-accessible expanse of beach. Amid this naturally landscaped setting, patrons will find bike racks, covered picnic shelters, grills, restrooms, and showers.
This is a non-driving beach, but there is free parking near the boardwalk leading down to the beach and fishing pier. Winterhaven Park is a place to relax amid the inlet's lush greenery and soft sands while soaking in the stunning views of the historic Ponce Inlet Lighthouse.
The surf is gentle on most days, and the entry into the water is slow and steady. The park's beaches are on the other side of the jetty from the parking lot. Don't miss this small but sensational park and beach; dogs are welcome on leashes throughout the park.
Winterhaven Park Additional Information
Address: 4589 S Atlantic Ave, Ponce Inlet, FL
Hours: Daily, 7:30 a.m.–8 p.m.
Phone: (386) 248-8072
Love the Ocean Lifestyle? Check Out Port Orange's Amazing Beaches!
Thanks to so many beaches and things to do in Port Orange, there are plenty of opportunities to get wet and wild in the Florida sun. Check out Port Orange's website to see what special events are scheduled to occur throughout the year at local beaches. With plenty of sun and sand to enjoy, as well as lovely views of the Atlantic Ocean, these beaches are definitely worth a visit. So pack your sunscreen and head on over for a day (or several) of fun in the sun!