Back to School in Port Orange: Volusia County Schools Guide
Posted by Kevin Kling on Thursday, September 23, 2021 at 9:33 AM
By Kevin Kling / September 23, 2021
Comment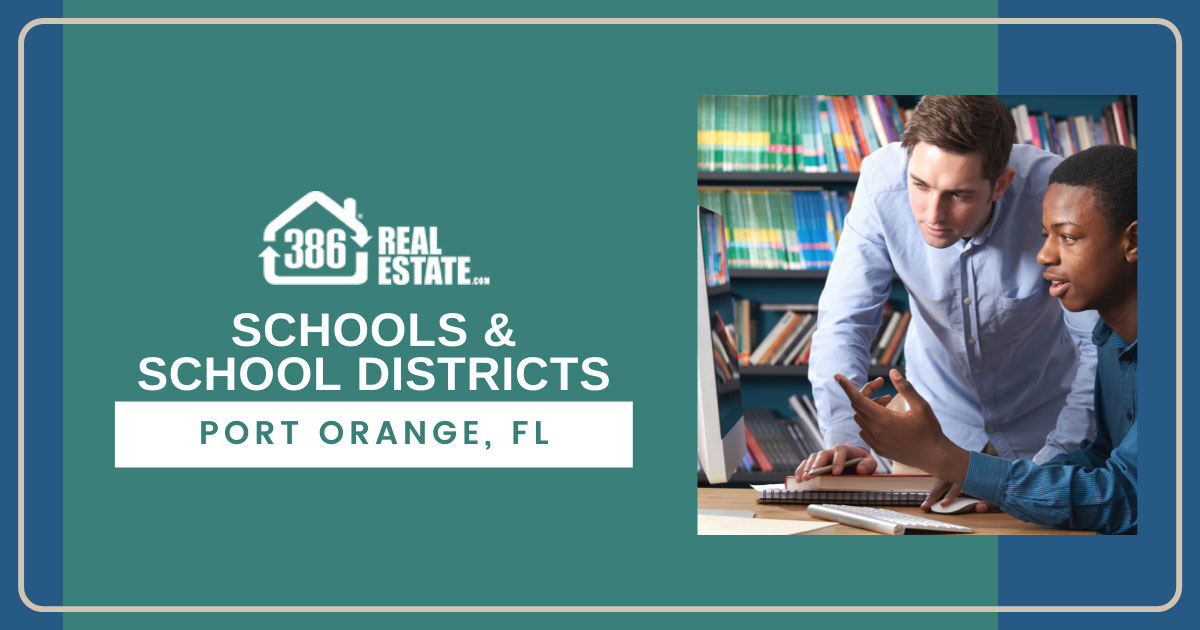 As a community of over 64,000, the city of Port Orange, Florida, welcomes a wide range of people to call it home. This city is a part of the Deltona-Daytona Beach-Ormond Beach metro area. For many people, moving to Port Orange means enjoying the numerous amenities, including the beach. However, before buying one of Port Orange's waterfront homes or perhaps a home in a Port Orange golf course community, there are many more factors to consider than the availability of entertainment and the cost of living. For many new residents, one of those considerations is often the available school districts. Those looking for information about Port Orange schools and higher learning opportunities can read on to learn more.
Public School Districts in Port Orange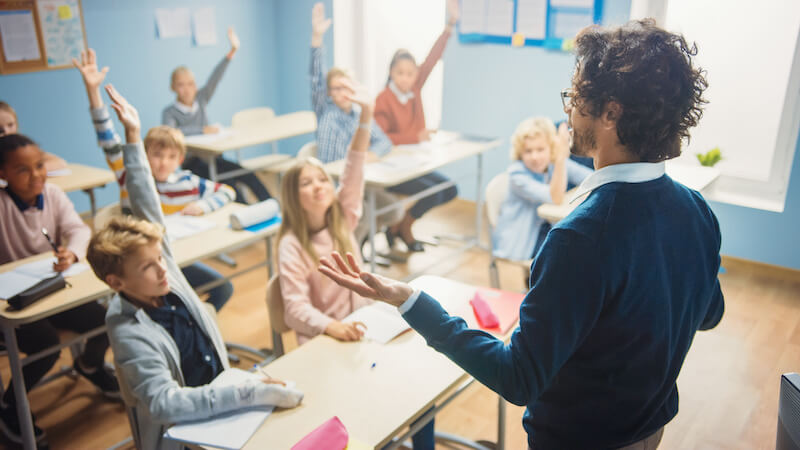 Most of the students in Port Orange attend public school. The Volusia County School system provides that education throughout the city of Port Orange. This school district provides education to 61,000 students and has 7,600 employees to do so. It is the 14th largest district in Florida and one of the largest employers in the county. The school district states that about 47% of the instructional staff within the school system holds an advanced degree such as educational specialist degrees, master's degrees, or doctoral degrees.
More than 80 schools are present within the district. This includes 45 elementary schools, 12 middle schools, 11 special center or alternative schools, 9 high schools, 8 charter schools, and 2 K–8 and 6–12 schools.
The schools located within Port Orange itself are:
Atlantic High School
Spruce Creek High School
Creekside Middle Schools
Silver Sands Middle School
Cypress Creek Elementary School
Horizon Elementary School
Port Orange Elementary School
Spruce Creek Elementary School
Sugar Mill Elementary School
Sweetwater Elementary School
Some of these schools are located outside the Port Orange city boundaries but still provide educational services to those living in the city. Most often, students attend the school closest to their home, but this is based on available programs. The public schools in Port Orange offer a range of programs to meet most educational needs, including advanced and alternative options. Programs are available for students who speak other languages and those who need special learning tools.
Port Orange Charter Schools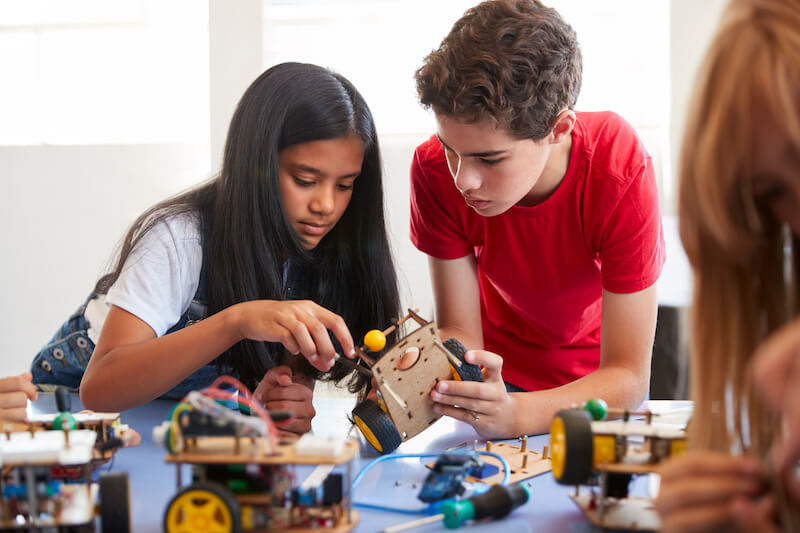 While there are no charter schools within Port Orange city limits, charter schools are still another option for students living in Port Orange. These schools remain somewhat under the public school jurisdiction but may have their own set of rules to follow. Many are created to follow a specific educational program, such as a STEM program. These schools remain under the Volusia County School District.
Burns Science and Technology Charter School for grades K to 8
The Chiles Academy for students in grades 6 to 12
Easter Seals Charter School for Pre-K through K
Richard Milburn Academy West for grades 9 to 12
Ivy Hawn Charter School of the Arts for grades K to 8
Richard Milburn Academy for grades 9 to 12
Samsula Academy for grades K to 5
Legacy Scholars Academy for grades 6 to 12
The Reading Edge Academy for grades K to 5
These charter schools provide educational opportunities for about 2,700 students throughout the county. Most accept students from Port Orange. It is important to know that some have limitations on enrollment and may require a formal application process. Some programs may have a waiting list.
Each school is a bit different in what they provide. For example, the Ivy Hawn Charter School of the Arts provides a range of programs for gifted students. It has about 950 students enrolled year-to-year. The Burns Science & Technology Charter School in Oak Hill has a student-to-teacher ratio of 20 to 1. It provides education for about 600 students.
Port Orange Private Schools
Some parents may wish to send their child to a private school that doesn't operate under the jurisdiction of the public school system. This typically means that curriculum, teaching styles, and content can vary widely. Volusia County has 54 total private schools. Because these schools are not based on where a person lives, students throughout the county may wish to consider any of these programs for enrollment.
These schools have about 7,700 students enrolled in them within the county itself. Private schools require tuition in most cases. The cost of these schools ranges based on each program individually. In the county, about 70% of all private schools hold some type of religious affiliation, usually Christian, though other options exist as well.
Some of the private schools available to Port Orange students include:
Florida Christian Academy, in Port Orange, provides education for grades 1 to 12. This school has under 50 students.
Rock Church Academy, in Port Orange, is a Christian school providing education for K to 12. It has about 65 students enrolled.
TLC Kids Care is an alternative Christian school providing education for Pre-K through 1st grade. It has about 125 students and is also located in Port Orange.
Trinity Christian Academy in the Deltona community is home to about 600 students. It provides education for Pre-K through 12th grade and is an Assembly of God program.
Warner Christian Academy, a Church of God program, provides education for Pre-K to 12th grade for about 700 students.
Colleges and Universities Near Port Orange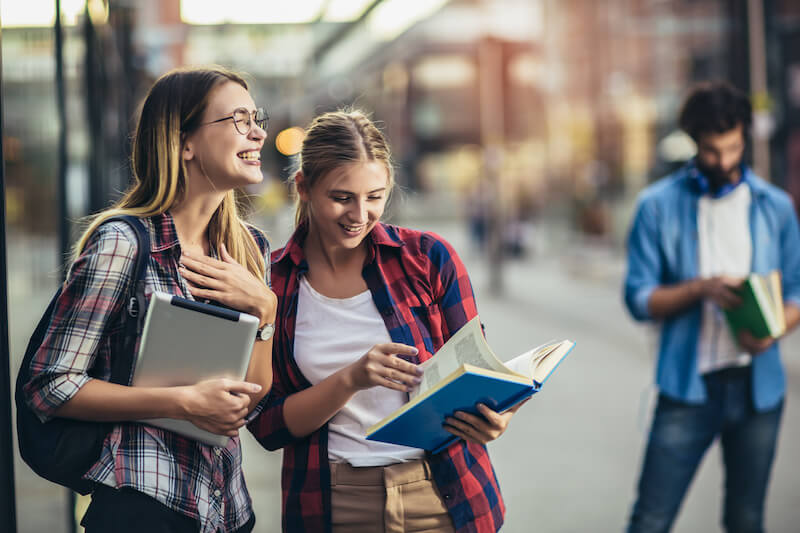 Port Orange has numerous schools nearby, including about 48 colleges and universities located within 100 miles of the city. Those schools have a total enrollment of over 401,000 people. There are no colleges or universities available in the city itself, but many do provide online learning programs that may allow students to live at home and complete their education.
The closest college to Port Orange is Embry Riddle Aeronautical University Worldwide. It's located in the Daytona Beach community. The University of Florida in Gainesville is another close school.
For private colleges and universities close to Port Orange, there are:
Keiser University
Embry Riddle Aeronautical University Worldwide
Stetson University
Bethune-Cookman University
Daytona College
For public colleges, Daytona State College is the only option. It offers 2-year programs and certifications for about 11,000 students each year. Students who do not wish to attend this school may be able to seek out education from another community college in the state of Florida, though this may require paying out-of-county fees. A range of public and private universities in the area can offer flexible tuition and student loan options as well.
These and other colleges within about 2 hours of the city offer a broad array of degree options, including programs for students seeking a bachelor's, master's, or doctoral degree. There are also programs available for specialized training and vocational programs.
Finding the Right School in Port Orange
For those planning to live in Port Orange, Florida, knowing as much as possible about the schools here—from pre-kindergarten through college—is a big part of making that decision. Each of these schools offers a website that enables further learning about what they offer, the types of programs available, and when school starts. Keep in mind that programs and enrollment options can change over time.