5 Ways Builders Integrate Sustainable Trends Into Home Construction
Posted by Kevin Kling on Thursday, May 13, 2021 at 5:45 AM
By Kevin Kling / May 13, 2021
Comment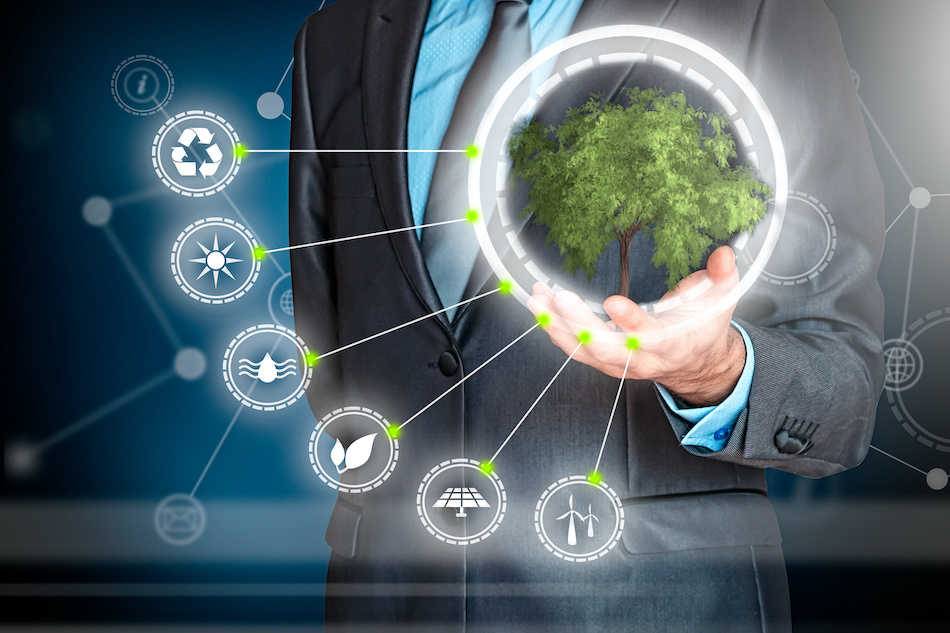 The concept of green living has steadily grown traction over the past several years and has made its way into the real estate market. To meet this consumer demand, builders are more routinely integrating sustainable home construction concepts into the houses they build. For many, it's become an important marketing technique to attract this growing niche segment of buyers.
According to the National Association of Home Builders, energy efficiency is a huge priority in homebuyer preferences. This doesn't just mean incorporating ENERGY-STAR-rated features such as windows and appliances—seasoned buyers already assume builders are using them. They want other sustainable and energy-efficient features that go beyond these measures. Here are five ways builders are integrating sustainable home construction in 2021.
Using Green Building Materials/Getting LEED Certification
Durable materials are high on a buyer's priority list. When offered the option, 66% of them say, "Yes, please!" Many builders develop homes with LEED (Leadership in Energy and Environmental Design) certification to respond to this demand. LEED homes are built with sustainability as a priority and are constructed using fewer resources and waste. Green building materials developers are investing in are bamboo, steel, composites, stone, natural fibers, cellulose, fiber cement, insulated concrete forms, slate and stone roofing, polyurethane, and non-VOC paints.
Compared with their traditional new build counterparts, LEED-certified houses generally deliver at least 15% in energy savings and 20% savings in water. However, construction companies not working with LEED standards in practice often also add sustainable features to add to a home's appeal. They may utilize non-toxic materials, recycle wherever possible, and source materials locally.
Featuring Smart Technology
Many of today's house hunters actively seek out homes that feature smart technology. Not only does it significantly heighten the convenience factor, but it also aligns with sustainable living preferences. Construction companies are increasingly integrating smart products as a standard build feature. Top technologies that come standard with new builds include smart thermostats, LED lighting, motion lights, and smart appliances. Other technologies buyers might be delighted to learn they'll have: Wi-Fi-enabled light switches, door openers, smart door locks, video doorbells, window shades, and weather-sensing irrigation systems. Because they are "smart," owners can take control of their energy efficiency.
Integrating Health and Wellness Features
Homebuyers actively seek out health and wellness features in their new homes. Furthermore, they're willing to pay upwards of $2,000 or more for properties certified for health and wellness. The U.S. Department of Environmental Protection emphasizes that indoor pollutants are two to five times higher than outdoors. The federal agency lists numerous green building certifications that are available for construction companies and developers.
Focusing on Water Conservation
Many builders prioritize water conservation through the building process and with features they incorporate into their builds. Top features used include efficient plumbing features, low-flush toilets, tankless water heaters, water tanks to collect rainwater, drip irrigation, and integrating drought-tolerant plants in landscaping.
Adding Passive Solar Features
Passive solar features maximize the sun's energy. In recent years, there's been an increased steady buyer demand for passive solar. In addition to actual solar-powered features, other key elements are integrated, including windows that maximize the sun, insulation, air sealing, and auxiliary heating and cooling systems.
The Future of Green Building
In addition to the inclusion of sustainable practices and products, some builders are even striving for net-zero homes. These homes are so energy-efficient that they result in a net-zero energy bill. While it's hard to say what next year might bring in terms of sustainable innovation, one thing is for certain: sustainable construction trends are absolutely here to stay.