Top Apartment and Condo Building Security Investment Trends
Posted by Kevin Kling on Monday, November 8, 2021 at 10:44 AM
By Kevin Kling / November 8, 2021
Comment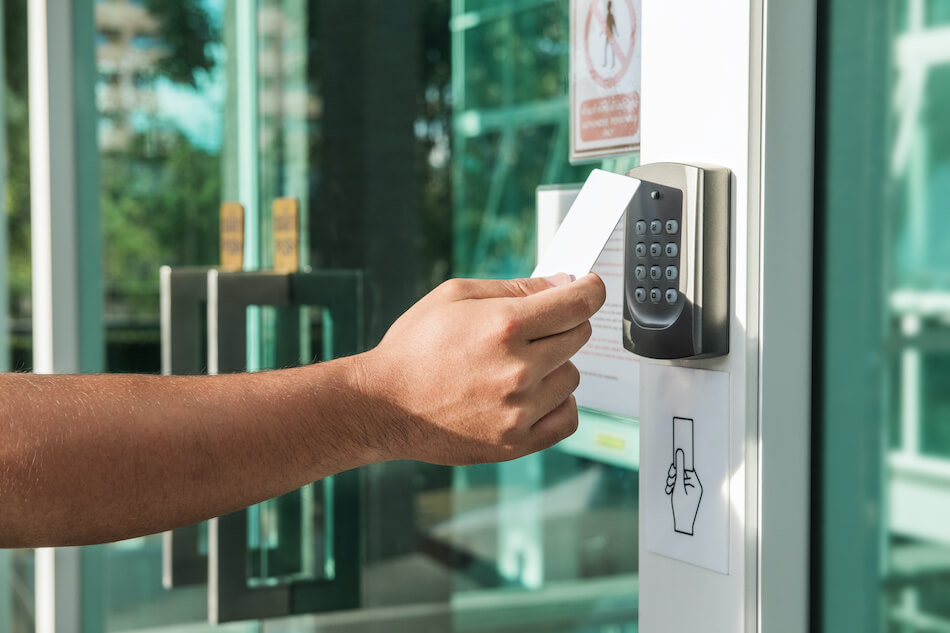 In 2020, the number of renters was sufficient to occupy nearly 43 million apartment units in the United States, and the statistics on condo owners showed similar numbers. With such a significant proportion of the population interested in investing in condos for sale, security is a top concern. Security threats come in all shapes and sizes. Arming your building is crucial, from health and safety issues to unwanted visitors.
Keep reading to learn about the most popular condo building security investment trends in 2022.
Tenant Communication Services
​Residential apartment and condo buildings are home to hundreds of tenants. Communication between inhabitants is crucial for improving security. Simple transparency around dates permitted uses and regulations will reduce liabilities significantly. Moreover, regular updates about the building will ensure everyone is in the loop.
​Open communication with tenants will also encourage them to raise issues—from security breaches to health and safety problems. Regular contact will improve your tenants' satisfaction. Plus, your security measures will work more effectively if everyone understands safety procedures. After all, there's little point in investing in the latest software if tenants ignore it.
Touchless Access Control
​Access control is one of the leading security features you should implement. In 2019, there were an estimated 1,117,696 burglaries in the US. Most break-ins are easily preventable. Apartment buildings and condos are the most at risk. With so many people entering and leaving one building—many of whom may never have met each other—someone might easily slip by unnoticed.
Traditionally, buildings use keys or combination codes. While these are more effective than an open door, people can lose keys, and bad actors can learn combination codes. They're not infallible solutions.
​However, utilizing touchless access with your multi-family gate security will ensure only the right people can enter your building. Integrating your tenants' mobile phones with wireless locks is a future-proofing solution to protect your condo complex fully. After all, the best condo communities deserve the best protection.
Visitor Management
Visitor management tools will further act as a deterrent to unwanted guests. Moreover, if someone does gain access to your property, an accurate log of visitors will ensure you know who. Accordingly, you can adjust your security measures to prevent further trespassers.
Tools such as integrated technologies, access control, and building management systems turn apartment complexes and condo communities into impenetrable smart buildings. Visitors digitally register themselves, sharing contact information and wellness checks before gaining access to the building.
Not only will visitor management protect your building, but it will place the control in the hands of the tenants.
Automated Wellness Verification
​Security threats don't have to be structural weaknesses or trespassers. A myriad of illnesses can be transmitted through high-touch surfaces. Viruses spread quickly in a building, with hundreds of people touching the same light switches, door locks, and handles each day. Even with regular sanitizing, it's hard to prevent viral transmission between tenants.
However, touchless and hygiene-based technologies can help maintain a clean, healthy environment. For example, temperature reading, touchless entry, and regular health checks for visitors ensure inhabitants are as safe as possible. Furthermore, wellness verification is even more crucial in security for commercial buildings where workers and external visitors regularly come and go.
Cloud-Based Physical Security
The latest trend in security is integrating cloud-based and physical security. Rather than thinking of the physical and virtual threats and protective measures as different palms, start considering them as one. Integrating your property's cyber security and physical security will help protect your tenants.
You can remotely manage your building's physical security from a cloud-based access control system to wireless technologies. Additionally, mobile-based security features are more convenient for tenants. Therefore, they're more likely to adhere to protocols.
Virtual Security Guards
Security guards are well-known for reducing security threats. Acting as both a deterrent and a solution if a crime is committed, security guards are the optimal way to protect your building and tenants. However, they're often a costly option and can change the atmosphere of your condo complex. While tenants want to feel safe, they don't want constant reminders of potential threats.
Using video cameras and two-way audio, virtual security guards can maintain all the positive aspects of physical guards without the unwanted ongoing cost. It's more discreet and mitigates human error.​
Video Analytics
Motion-triggered video recordings are standard security features. However, investing in video analytics to detect line crossing, dwelling times, count people, spot objects, and manage occupancy levels will help improve your building's security. The latest technologies can differentiate wanted and unwanted guests, triggering other security measures.
For example, video security cameras can integrate with touchless access control features to allow tenants to enter the building. However, they might require further security checks for unknown visitors.​
Prioritize Safety in Your Condo Community
Securing your building against threats should be a top priority for landlords. Whether you own or rent a condo, protecting the structure is crucial. Fortunately, the latest technologies allow you to implement state-of-the-art security features that won't intrude on the inhabitants' lives.