Top Photo Ops & Spots in the Daytona Beach area
Posted by Kevin Kling on Monday, September 11, 2023 at 1:30 PM
By Kevin Kling / September 11, 2023
Comment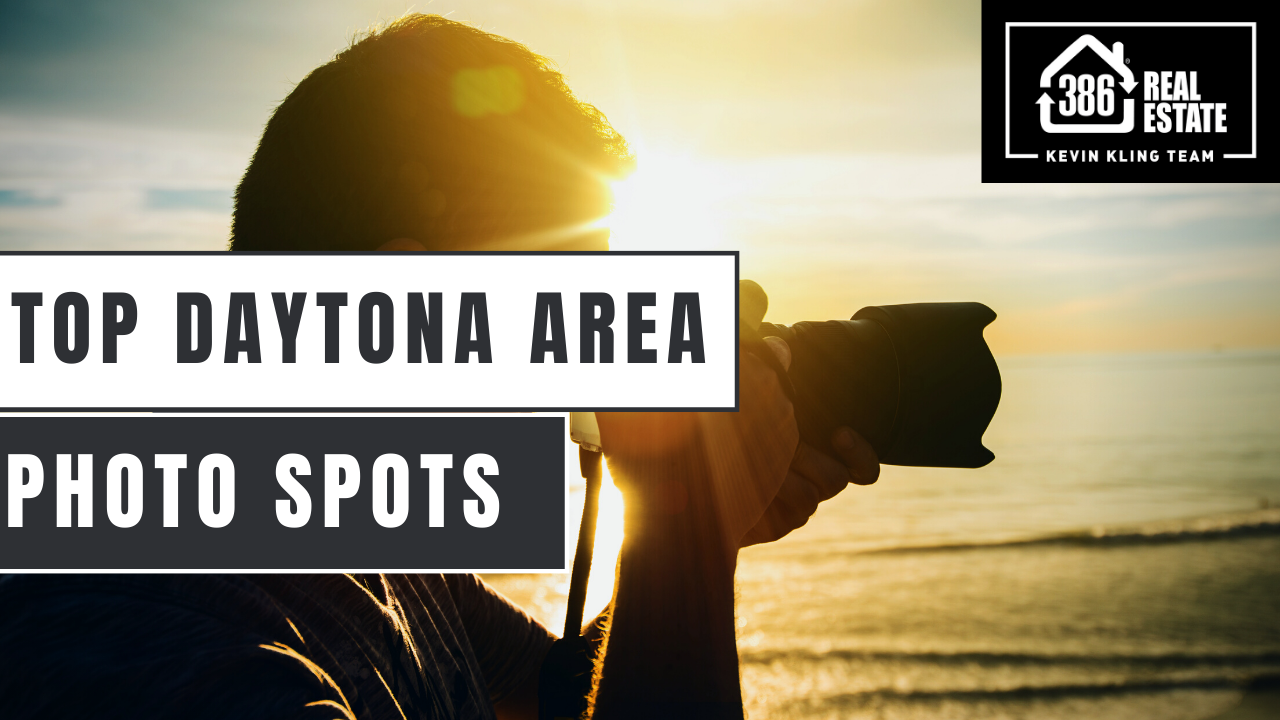 Living in Central Florida places you in close proximity to many beautiful and picturesque settings. There are the wide sands and rippling waves of our beaches, tranquil riverfront areas, wooded preserves, historical sites and so much more. So if you are looking for the perfect spot to take engagement photos, family photographs, or capture snapshots of Florida foliage and nature, the Daytona Beach area has many fun and beautiful options. Here are some of the top photo location opportunities around our coast.
The Beach - World Famous & Never Camera Shy!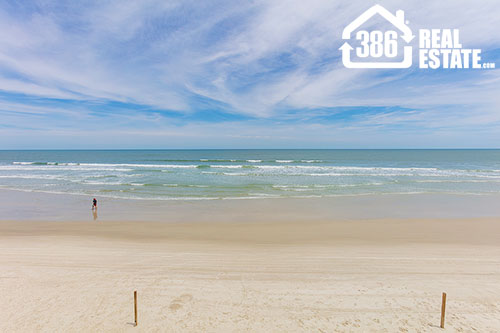 It should come as little surprise that our many miles of beautiful beaches are among the most desired backdrops for a variety of photography sessions. Residents and visitors alike love the wide sands and rippling waves of our World Famous coast. The easy, free access to the beach allows for flexibility with large group photos, and depending on tides, there are very little restrictions on the time of day for a photo session. One thing to keep in mind when selecting a section of beach for your photoshoot is that if you aren't careful, you may have cars, trucks and other vehicles in the background of your shots. For more privacy, check out traffic-free beaches in Ponce Inlet, New Smyrna and Ormond Beach.
Ponce de Leon Inlet Lighthouse
If you're already shining bright like a beacon for your photos, why not take your shots in front of, or from the top, of our historic lighthouse? The Ponce de Leon Inlet Lighthouse is located in Ponce Inlet and is a stunning structure that can provide breathtaking panoramic views if you climb the 200+ steps to the top!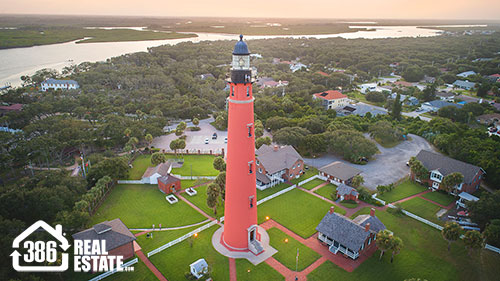 Ponce Preserve Lighthouse Point Park & the Jetty
And If you're already at the lighthouse in Ponce Inlet, you could make it a longer photoshoot and take in some beachside nature at Ponce Preserve. Meander down a walking trail for scenic shots, and catch glimpses of sea birds and other wildlife. Also in this area you might capture some dramatic photos from the Ponce Inlet Jetty, a long strip of large rocks where the intracoastal waters meet the ocean. Here there is a walking deck for one-of-a-kind photo ops.
Jackie Robinson Ballpark & Veterans Memorial Bridge
In the heart of Daytona Beach Downtown and the Beach Street area is the new Veterans Memorial Bridge, and the truly historic Jackie Robinson Ballpark. These sites might be a creative option for your photoshoot as there is great architecture in the area, river views, and unique elevations possible.
Fairchild Oak
What is more romantic, majestic or downright charming than a 400-year-old oak tree? Imagine the history this tree has lived through as its branches cast large shadows at the Bulow Creek State Park. This is one of the largest oak trees in the country and provides a great background for any photoshoot.
Daytona Boardwalk & Pier
While it's not Atlantic City, Daytona Beach does have a unique and picturesque boardwalk along our World Famous oceanfront. Here you can take photos in front of the bright-lights of arcases and carnival type rides while mixing in scenes of sand and surf. For a truly "Daytona Beach" photo experience, the boardwalk area should be near the top of your list.
Downtown Deland
Each older, brick-built, tight-knit downtown has a charm of its own, but there are very few places like Downtown Deland. Travel back in time for a moment in this historic yet hip conglomeration of boutiques, antique shops, and unique eateries. Those looking for photo opportunities find side streets, market-lit alleys, and stunning murals as their backdrop. Don't miss the famous Angel Wings as well.
Whether you are looking for a private setting to capture an intimate moment, or you prefer a photoshoot with the hustle and bustle of coastal life surrounding you, the Daytona Beach area has many picturesque points of interest for you to explore. Do you have a favorite photographer-friendly spot? Leave us the scoop in the comments, and if you are looking to make lifetime memories in a Central Florida home or condo, please don't hesitate to contact us.