Top 7 Things to Avoid When Applying for a Home Loan
Posted by Kevin Kling on Monday, March 6, 2023 at 1:36:44 PM
By Kevin Kling / March 6, 2023
Comment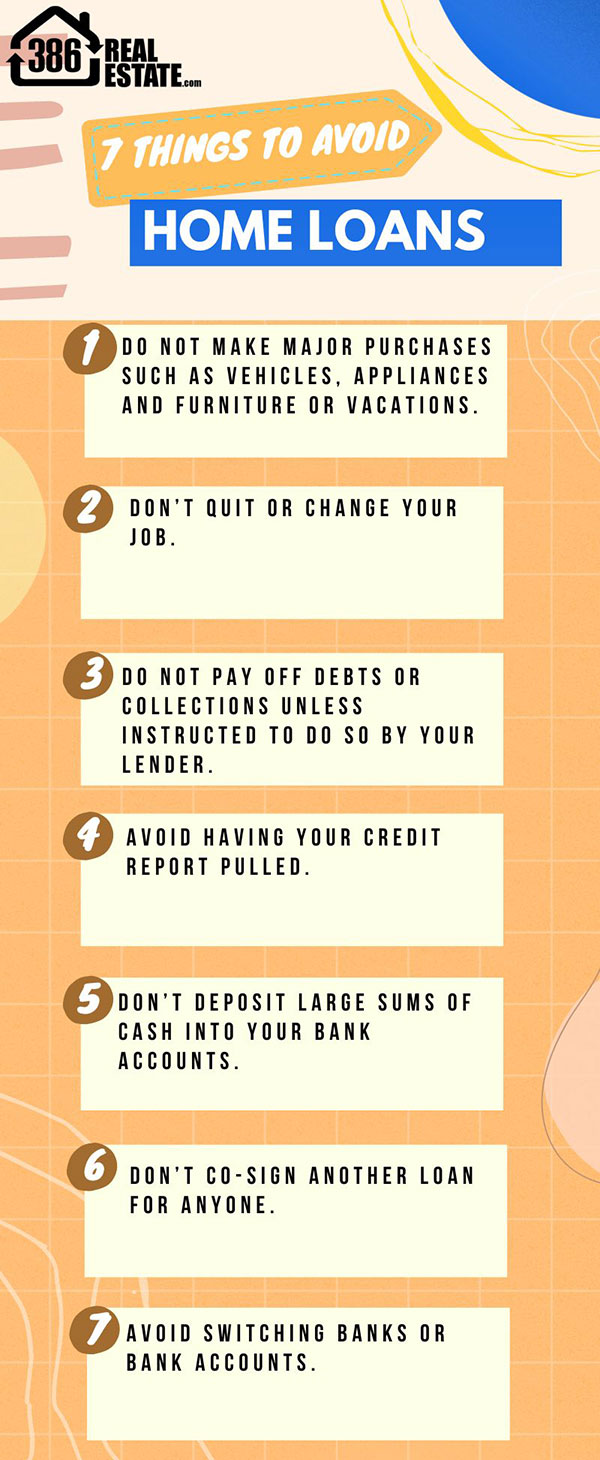 Completing a real estate purchase, whether for the first time or the tenth, can be an exciting time but can also be very stressful. Between negotiations, inspections, planning the move, and loan related contingencies, there are many moving parts throughout the transaction.Usually your lender will have a checklist of do's and don'ts when applying for a mortgage, but it doesn't hurt to hear this advice before the buying process even begins. Here are some top actions to avoid when applying for a home or condo loan:
Do not make major purchases such as vehicles, appliances and furniture or vacations.
Don't quit or change your job.
Do not pay off debts or collections unless instructed to do so by your lender.
Avoid having your credit report pulled.
Don't deposit large sums of cash into your bank accounts.
Don't co-sign another loan for anyone.
Avoid switching banks or bank accounts.
In short, try not to make any decisions that would affect your credit while your mortgage application is in process, and when in doubt, speak with your lender prior to taking any actions related to these items. If you have not selected a lender yet, please reach out to us for a list of local lenders who are ready to assist with your home or condo purchase. And to get started on your search, contact us today.