Treating And Avoiding Jellyfish Stings
Posted by Kevin Kling on Thursday, July 8, 2021 at 8:03 AM
By Kevin Kling / July 8, 2021
1 Comment
When summer weather comes around, and it's time to enjoy the Daytona area beaches, you may see different warning flags at the beach this time of year.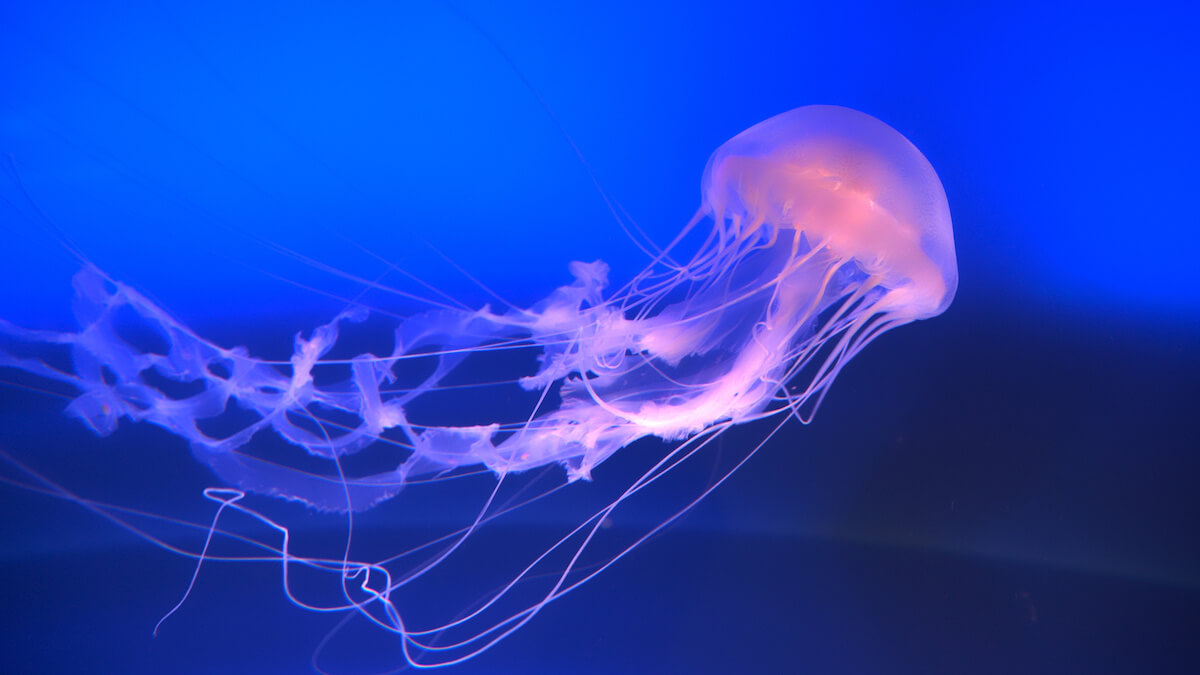 How to Know When Jellyfish Are Nearby
One warning you may find on the beach during summer is the jellyfish or man o' war warning. Steady east or northeast winds may push this marine wildlife to shallow waters. It's always a good idea to consult a lifeguard about colored flags positioned at Daytona Beach lifeguard stands.
How to Avoid Jellyfish Stings
The only way you can completely avoid jellyfish stings is to stay away from the beach. That's hard to do when the weather is perfect! We live here in the Daytona Beach area for the beach, so that's not an option for many of us.
Be Aware of the Jellyfish
Awareness of the jellyfish or man o' war presence is key to avoiding a sting or any complications. The good news is that jellyfish and man o' war presence here are rare, but it's always a good idea to be prepared just in case.
Check the Warning Flags
First, when you drive onto the beach, notice the flag color. If it's purple, it means there is dangerous marine life. You should inquire with the beach patrol or a lifeguard to find out what dangerous marine life you should avoid.
If it's Portuguese Man o' War, like it was this past weekend, you need to be very careful when in the water. Man O' War's presence in the water may be the day you spend building sandcastles instead of swimming in the Atlantic Ocean.
Wear a Protective Suit
Wearing a protective suit when swimming or diving in beach areas where jellyfish might frequent can help protect you from stings. Called "skin suits" or "stinger suits," the fabric these suits are made from is made of thin, high-tech fabric, which gives you the mobility you need while simultaneously providing you with a level of protection.
Check Areas for Flotsam, Jetsam, & Other Debris
Avoiding areas where flotsam, jetsam, and other debris can collect along the beach also reduces the chances of getting stung. Jellyfish are planktonic animals. This means they move with tides and currents and, as a result, often get stuck in areas where they encounter obstacles.
If you see areas where either ocean or beach debris has clustered along the shoreline, there is a higher chance jellyfish may have gotten caught up in it.
What to Do if You Get Stung by A Jellyfish
If you do get stung, avoid rubbing and avoid pouring water on the sting. For quick relief, pour straight vinegar over the entire sting. Pouring vinegar on the sting will take away the pain.
Small portions of the population can have a dangerous reaction that requires immediate medical attention. It's a good idea to keep a bottle of vinegar in your beach bag just in case.
Living near the Beach
The risks associated with jellyfish encounters are one of the few drawbacks of living in beach areas. Stings can be very painful. However, understanding the risks associated with jellyfish stings, how to avoid them, and what to do if you are stung can go a long way towards protecting yourself and your loved ones from the hazards associated with these marine animals.
Living in Daytona Beach has a lot more benefits than drawbacks jellyfish may bring. Learn the reasons we love living in Daytona Beach and contact Kevin for more information about the things you'll encounter living in Daytona Beach and surrounding areas.