First-Time Home Buyers: What to Know Before Applying for a Mortgage
Posted by Kevin Kling on Thursday, April 15, 2021 at 8:45 AM
By Kevin Kling / April 15, 2021
Comment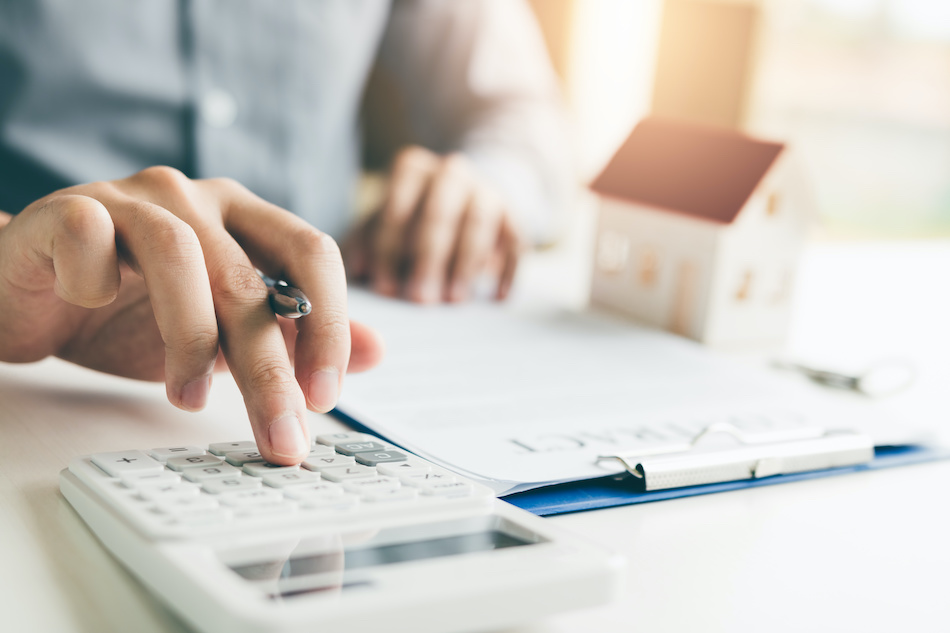 Homeownership can provide long-term financial benefits in the form of home equity. As homeowners pay back the home loan, they convert the home into an asset by accruing equity in the property.
However, the world of home equity loans can be intimidating for first-time buyers. Therefore, they need to conduct research and carefully consider their options. Making the best choice is critical to ensuring they position their home to become the secure asset they deserve. Here are a few things about home mortgage loans that borrowers should understand before taking this step.
For informational purposes only. Always consult with a licensed mortgage or home loan professional before proceeding with any real estate transaction.
Conventional Home Loans
Conventional home loans are loans that are made directly to and generally secured by the homeowner. Potential homeowners can acquire home loans at financial institutions, including credit unions and banks.
Loans not backed by government programs are riskier to the lending institution. This risk means the lending requirements will include a favorable FICO score of at least 600 and a debt-to-income ratio below 50 percent. Additionally, most loans not backed by a federal agency will require at least 10 percent of the purchase price as a down payment.
Conforming Mortgage Loan
The Federal Housing Finance Agency is charged by law with setting lower and upper limits for mortgage loans backed by Fannie Mae and Freddie Mac. For 2021, this limit is $548,250. The upper limit is adjusted to $822,375 in communities with higher average costs than the rest of the nation. Any loan amount below or matching this limit is considered conforming to that standard.
Non-Conforming or Jumbo Mortgage Loan
Mortgage loans for amounts greater than $548,250 are considered non-conforming or jumbo loans. Because these loans carry additional risk, homeowners may need even higher FICO scores and lower debt-to-income ratios.
Home Equity Loans by Interest Rate
A home equity loan, also called a second mortgage, allows a homeowner to borrow against the equity in their home by using the property as collateral. These loans come in fixed-rate and revolving credit varieties and are not the same as a reverse mortgage.
Another thing for buyers to consider is the type of interest rate for home equity loans. There are different kinds of agreements, with each carrying its own benefits. Therefore, first-time buyers should carefully consider this choice if the loan terms allow another option.
Fixed-Rate Loans
Fixed-rate loans create a permanent interest rate that will stay with the mortgage for the loan's life. The rate will not be affected by future market conditions — borrowers who purchase a home during a time when interest rates are low may be able to lock in a lower rate for the next 30 years.
Variable or Adjustable Rate Loans
On the other hand, borrowers purchasing a home during a time when interest rates are expected to fall at some point may benefit from adjustable rate mortgages (ARM). ARM loans may provide stable rates, say for five years, followed by a longer period where rates will adjust annually according to market conditions.
Federal Homeownership Programs
There are several federal programs designed to reduce the barriers to homeownership. Before purchasing a single-family home via a mortgage, new borrowers may want to consider eligibility for these initiatives.
Loans backed by the federal government are generally less risky for banks, making them more likely to come with favorable terms or easier access. For example, loans backed by national agencies may require a lower down payment and be available to people with lower FICO scores or higher debt-to-income ratios.
FHA Loans
Federal Housing Administration-backed loans require at least a 3.5 percent down payment on the home and a credit score of at least 500. Borrowers may also be required to have a debt-to-income ratio of less than 43 percent.
USDA Loans
U.S. Department of Agriculture-backed loans are for homebuyers living in the suburbs or rural areas. There are income requirements for eligible borrowers and county-based population restrictions. These loans generally come with lower interest rates and do not require down payments. However, credit score and debt-to-income ratio requirements may be more strict than FHA loans.
VA Loans
As the name implies, Veterans Affairs-backed loans are specifically for former or current military veterans. These loans usually include lower mortgage rates and minimal or no down payments.
More to Consider
In addition to the above, approved lenders may provide conforming conventional loans backed by Fannie Mae or Freddie Mac. These loans may have slightly better terms than conventional loans without federal backing. For more information about mortgage options or processes, potential borrowers should contact a real estate professional or speak with a loan officer from their financial institution.
For informational purposes only. Always consult with a licensed mortgage or home loan professional before proceeding with any real estate transaction.