Where Do I Park at a Condo? Daytona Beach area Condo Parking Options
Posted by Kevin Kling on Friday, July 21, 2023 at 1:25:16 PM
By Kevin Kling / July 21, 2023
Comment
With so many condos along the river and beaches of our Central Florida coast, a question that is often asked is, "Where do I park my car at a condo?" As condominiums can house hundreds of households, with each potentially having one or more automobiles, the conundrum of condo parking is an important one to consider prior to a purchase. There are four general options for parking at condos in the Daytona Beach, Ormond Beach and New Smyrna Beach area. Below we will explore these parking arrangements to help with your condo search.
Underground Garage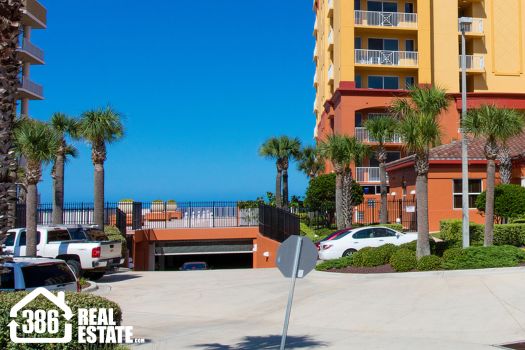 The majority of condo buildings along our World Famous coast feature secure, underground parking. This is an open parking garage that is built beneath the condominium where residents can drive into an assigned, or sometimes deeded , parking space. These garages generally are gated and feature secure access for owners. In most cases for the larger condo buildings, these garages are only large enough to accommodate one parking space per unit. For those with second vehicles, or for guest and overflow parking, there is typically some ground level, uncovered parking spaces that are open on a first-come, first-served basis.
Drive to Your Floor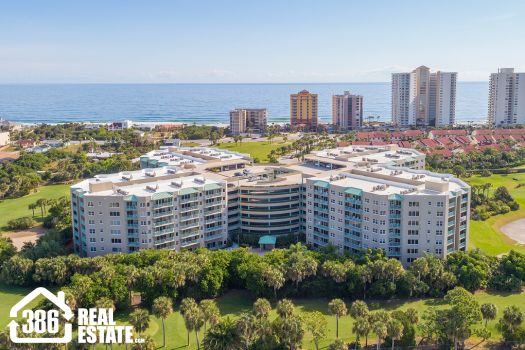 If there's a "fun" parking option for condos it has to be the drive-to-your-floor garage design. There are just a couple of condos in Daytona Beach Shores and Ponce Inlet that have this unique, spiral garage that allows you to drive up to your floor and park on the same level as your condo unit. This type of garage is convenient for unloading groceries and other items from your vehicle, and in general, may shorten your walk from the car to the front door of your condo.
Check out the
Links
condo or
Cloverleaf
condo along our Central Florida coast for a drive-to-your floor garage.
Traditional Garage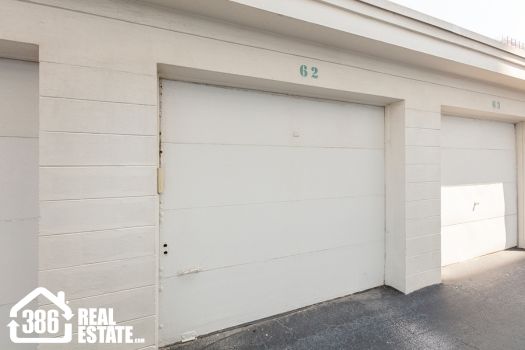 A handful of condominium complexes in the greater Daytona Beach area have single-stall, ground-level garages. In some cases these garages are in a strip, and are open to the other garages, whereas others have full, walled privacy. Another thing to note is that these private garages can be in high demand, and often add a premium to the property value if included with the condo. Some condo buildings require an additional monthly fee for those who own these private garages as well.
Ask about condo buildings like
Bellair
or
Curran Shores
that feature the opportunity to own a condo with a private, traditional garage.
Lot or Street Parking
In smaller condo buildings, or as overflow for larger condo communities, lot or street parking may be the only parking option. With the effect on vehicles by beachside elements - salt, sand, and sun - this is typically the least preferred option for parking by condo owners.
Condo parking options can vary greatly, so if you have any questions, please don't hesitate to contact us. We look forward to assisting you with your condo purchase or sale.